After a restless night I awoke on day two, bloated and tired from my competitive eating rampage the day before. My activities had wrecked havoc on my body. However, I knew that I had to be ready early in the afternoon for the Bennison's Bakery Paczki Eating Contest, followed by a stop at Paddy Long's to try again to take the record for their infamous Bacon Bomb challenge.
I have been looking forward to this contest ever since I was contacted by a local fellow competitive eater and asked to be on his team. This contest is different in that it is a two person team contest with the winner being determined by the highest number of paczki's eaten in total by the pairs of contestants. I was nervous about this contest, as I had to depend on someone else to pull their weight in order to win, and their was another team coming that would give us a run.
With this in mind, I knew I had to get my body moving. After any contest or challenge, let alone three in one day, it is important to drink as much water as possible to flush the loads of sodium out. Upon rising from bed, the first thing I did was drink about half a gallon of cold water, my preworkout drink, and branched chain amino acids (BCAA'S) and headed to the gym.
I had saved my heavy workouts for the weekend as I knew that I would need to burn as much of these excess fats and carbs off as possible. This morning was a high volume leg work out followed by a session of High Intensity Interval Training (HIIT) on the elliptical. The outline of this workout is as follows:
5 min warmup
Glute Bridges 2 x 30
Squats 10 x 10
Walking lunges 4 x 10-12
Leg extensions 5 x 12-15
Leg Curls 5 x 12-15
Dumbbell SLDL 4 x 15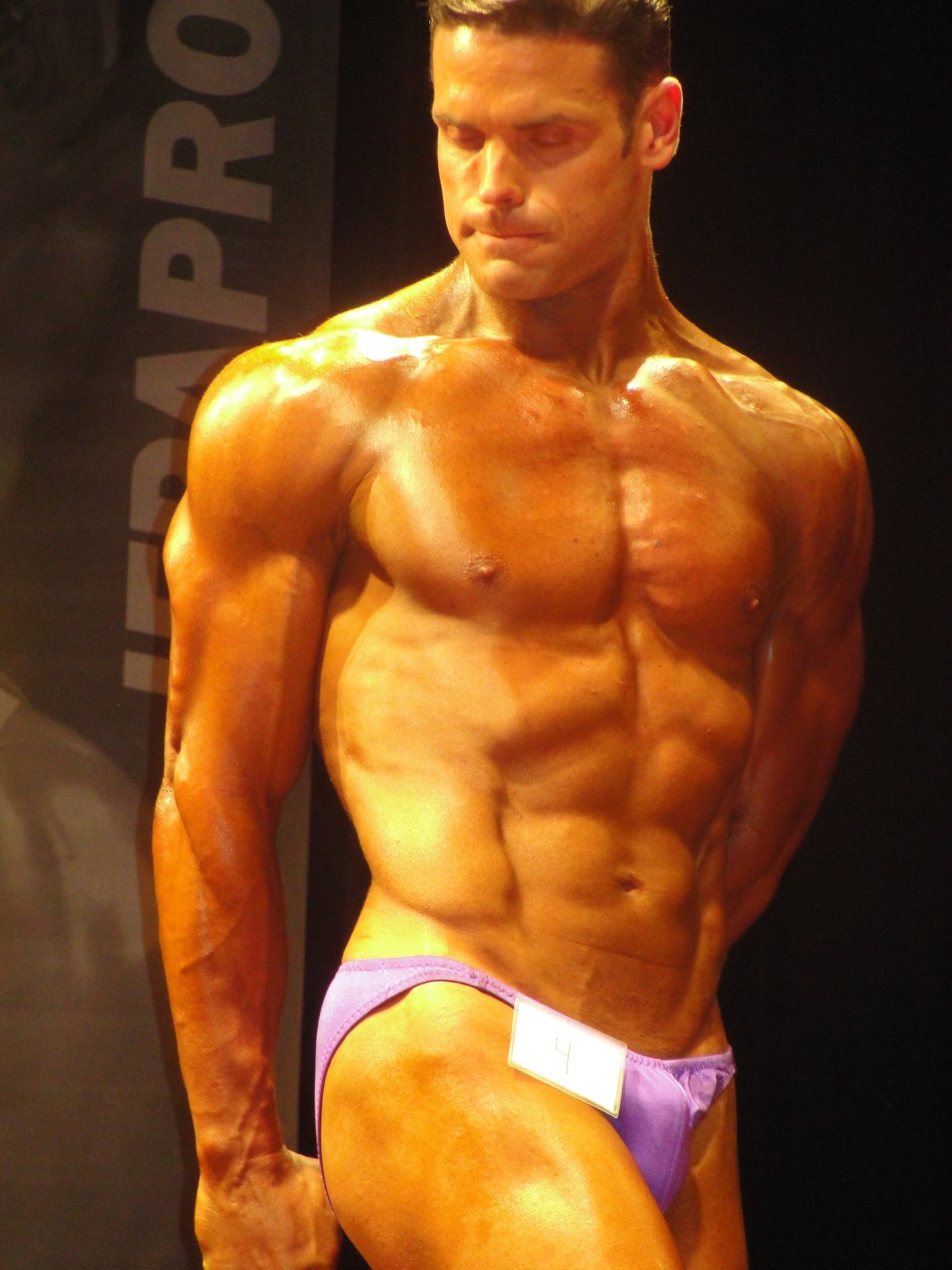 "HIIT" five minute warm up followed by 10 intervals of 20 secs max effort with 30 secs walk, finished by a five min cool down. Thanks to my training at The Diet Doc, I am better able to understand my body and how to mitigate the effects of my competitive eating.
Two hours later I was pleasantly exhausted. During the work out I drank another half gallon of water and made sure to take some more bcaa's between lifting and cardio.
Post workout I want to keep carb intake to a minimum so that I could continue burning the stores in my body. With this in mind I limited myself to plain fat free Greek yogurt mixed with some vanilla protein powder (total of 25g of protein), and a huge cup of coffee. At this point I was starting to feel somewhat normal, however that wouldn't last for long, as it was time to head to Bennison's Bakery, which is located north of Chicago in Evanston.
The people at Bennison's did a fantastic job organizing the contest and it started on time without a hitch (rare for eating contests). My partner, Tom Cortina, and I started at top speed, taking and holding the lead to set a new contest record consuming a total of 38 paczki in five mins. For those of you that have never had a paczki, I would definitely recommend stopping by Bennison's. Don't mistake these for simple filled donuts; they are very different and much better.
Once I finished up at Bennison's it was time to rush straight to Lincoln Park for a date with the infamous Bacon Bomb at Paddy Long's.
What is the Bacon Bomb? Well I'm glad you asked. The Bacon Bomb consists of five pounds of ground sausage, pork and beef mixed with spices and wrapped in a weave of brown sugar bacon, and then slow cooked on their pig roaster... along with a huge side of fries.
This food challenge seems simple. Eat the Bomb and all of the fries within 45 minutes. If completed, you get a free T-shirt, a spot on the wall of fame and your Bacon Bomb is FREE! ($50 value). I had completed it once before, narrowly missing the record time. The record stood at an impressive nine minutes and 50 seconds. I left Paddy Long's victorious in the challenge but posting the second best time ever of 11 minutes and 25 seconds.
Watch below to see if I was able to set a new record: