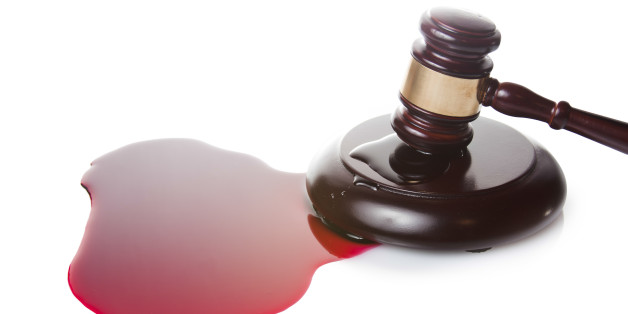 Recently, the Department of Justice (DOJ) released its findings in two investigations involving the Ferguson Police Department. After officially closing its investigation into the shooting death of Michael Brown, the DOJ has decided not to file criminal charges against Ferguson Police officer Darren Wilson. That announcement came within hours of the DOJ issuing a 100-page report, citing systemic racial discrimination practices against African-American residents by the Ferguson Police Department and local court system.
The report notes that, between 2012-2014, African Americans comprised 85 percent of people pulled over for traffic stops and 90 percent were given citations. Throughout that same time frame, African Americans accounted for 93 percent of all arrests in Ferguson. African Americans make up 67 percent of the Ferguson population. As a result of its overall investigation, the DOJ alleges the Ferguson Police Department violated individuals' Fourth Amendment rights when it stopped people without reasonable suspicion, arrested them without probable cause, and using unreasonable force against them.
"According to our investigation, this emphasis on revenue generation through policing has fostered unconstitutional practice -- or practices that contribute to constitutional violations -- at nearly every level of Ferguson's law enforcement system...", stated Attorney General Eric Holder in announcing the investigation's findings.
While the death of Michael Brown in Ferguson sparked this investigation, the killings of Eric Garner, Ezell Ford, Tamir Rice and others at the hands of police has set off a long-overdue conversation on race, policing and the entire criminal justice system. Documented accounts of police misconduct and widespread patterns of human rights violations, including racial profiling, excessive use of force and a persistent lack of oversight and accountability of our policing and criminal justice systems have heavily impacted communities of color across the United States.
In the aftermath of Ferguson, President Barack Obama issued an Executive Order calling for the creation of the Task Force on 21st Century Policing to strengthen community policing and strengthen trust among law enforcement officers and the communities they serve. On March 2nd, the Task Force released its interim report and recommendations, one of which calls for the creation of a National Crime and Justice Task Force. This task force would have the responsibility to review and evaluate all components of the criminal justice system for the purpose of making recommendations to the country on comprehensive criminal justice reform. President Obama should support the creation of this commission and ensure that it has adequate funding to undertake this important task.
Some may consider the actions demonstrated by the Ferguson Police Department a local issue and not a reflection of the entire criminal justice system. Unfortunately, national data does not support that notion. Currently the United States incarcerates 22 percent of the world's prison population, with nearly 1 million of the total 2.2 million incarcerated identified as African American. The creation of the National Crime and Justice Task Force will be a step in the right direction to ensure that the United States government does more to protect human rights nationwide and ensures that policing policies are in line with international human rights standards.