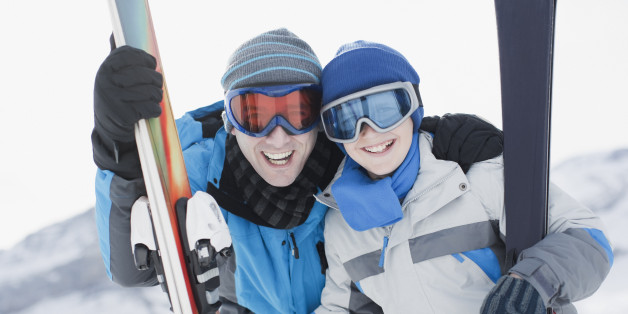 Written by Jan Cloninger
With the Olympics in full swing, parents of young children often wonder: Is my child potentially a champion?
The answer is YES. Each child has the potential to become a champion in his or her life! Not every child is on the path to the Olympics, but each one has something special to share with the world.
What is your child's special gift? Is it academic prowess? Artistic talent? Athleticism? Musicality? A creative gift? Empathy? Compassion? The ability to love or make others feel loved?
Do you have a sense of the specifics of their passions? If your child is musical, is his interest in vocals, instruments, movement? If it's instruments, which one -- piano, guitar, percussion, strings, brass, woodwinds? Is there a particular kind of music that your child is drawn to -- classical, rock, acoustic, musical theater or pop?
It is the work of childhood and adolescence to explore and develop our gifts. But it can be a complex process and a child often needs assistance sifting through all the options, no matter where their gifts might lie.
Children need their parents help to find the patterns, provide opportunities to explore the possibilities, seek out teachers/mentors to provide knowledge and advocate when appropriate and offer encouragement when situations become challenging. Parents also have to find the finances, time and other resources necessary for their child to fully develop. Parents have a tremendous influence over whether or not their child becomes a champion in their own life.
Champions need parents who can:
Help identify where their child's gifts/talents/passions lie.
Do as much as they can to help their child develop what they find.
Remember that their child is more than his gifts and potential -- knowing it's their job to equip their child to be a healthy, well-rounded human being.
So, why isn't every child a champion in his or her own life? Because sometimes, as parents, we create barriers to our child's success when we:
Struggle to accept our children as they are -- especially when their gifts and potential are different than what we had dreamed they would be.
Have trouble finding the fine line of supporting and creating opportunities for our children to thrive without pushing or setting unrealistic goals.
Forget that our children's personal best doesn't necessarily mean being the very best in their particular field.
Try to live through our children, achieve our personal unrealized dreams, or feel the desire to make their successes ours.
As I watch the Olympic champions this year, I think of their parents and all the time, energy and resources they invested to help their children get to this place. And, I think of all the parents who invested their time, energy and resources to help their children, even though they didn't quite make it to these games.
These young people have identified their talents, honed their skills, ignited their passion and worked their way towards discovering their personal best. But they didn't do it alone. They were nurtured, encouraged, supported and loved along the way.

For videos, additional articles, or to contact Jan visit http://www.aplacetoturnto.org