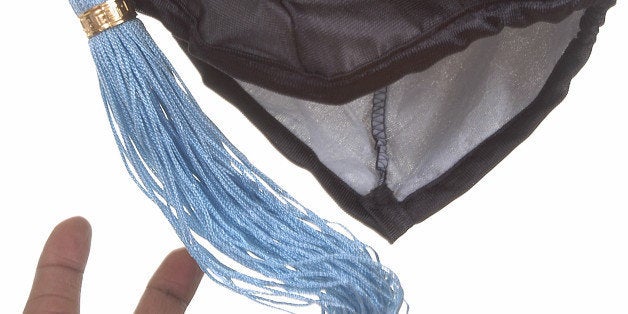 It's a moment in time, years in the making. Something he has achieved on his own, yet he couldn't have gotten here alone.
People often comment about how lucky I am to have such a smart son. Yes, I consider myself blessed. But I also know all the challenges, sacrifices and determination that it took to get him to this day. He was not born into this world destined to this accomplishment. He was born with a potential that had to be recognized, nurtured and invested in along the way.
I believe every child has gifts and the ability to make great contributions to this world. But if those sparks aren't identified, given the fuel to ignite and tended to along the way, the flame may never blaze bright.
There were so many moments when I had to be aware of, and advocate for my son's needs. Many times my husband and I had to commit to making him our main priority in life. Many tough financial choices we had to make in order to provide him opportunities. Many people who came into his life that shared their knowledge, time and/or wisdom in order for him to achieve this moment.
I am so proud that my son has achieved this academic milestone. But I am even prouder of the person he has become. He's kind, funny, caring, present, grounded, empathetic, ethical, gentle, loving, a good friend, great teacher and willing to help those around him. He paid attention to all the life lessons we tried to teach him and has grown into a young man I so admire and appreciate.
If I could give advice to all those parents who hope that someday their child will reach his or her fullest potential, I think it would be this:
Every child has a gift -- and is more than his gift.
Nurture your child's talent -- but don't forget to nurture your child.
Be proud of what he achieves -- but even prouder of the kind of person he is becoming.
Today my son became a PhD. My mind keeps flashing back to all the moments, both large and small that got him to this day. I often wondered if today would come and what it might feel like. The tears of joy and gratitude continue to flow.