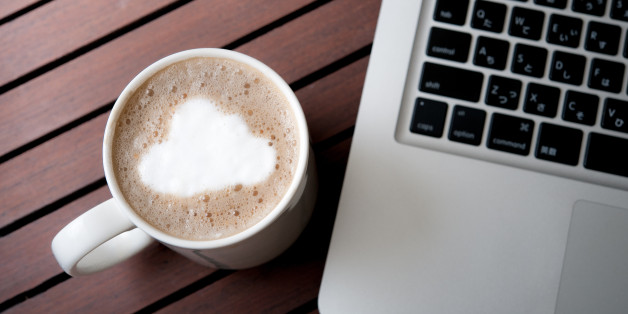 You can hardly get through an article or news story about technology without hearing about the cloud. It's one of those buzzwords that's impossible to avoid.
But what the heck is the cloud? What can it do for you? What if the cloud "breaks"?
The Mysteries of the Cloud Revealed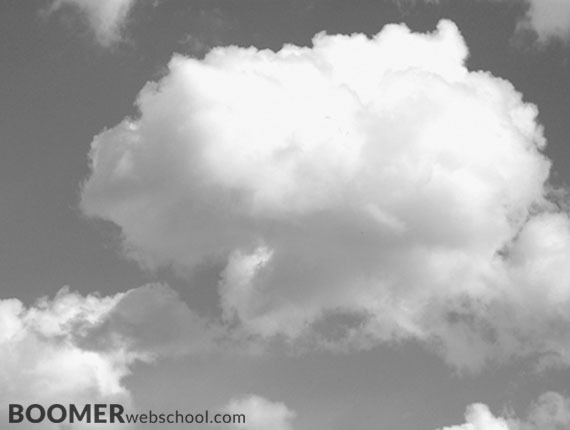 The cloud is not a physical thing. It's simply online, virtual space that you can use to store your data.
Because we use our phones and tablets to take pictures, record videos and play our music library, our data storage needs have exploded. Cloud storage companies are responding to those needs by providing a bunch of servers, located all over the country, to store our data with an easy, safe way to retrieve it.
Cloud storage has been around for a long time. In fact, if you use the Internet, you're already using the cloud.
Email providers like Google Mail, Microsoft Outlook.com and Yahoo store email messages in the cloud.
The pictures and videos you upload to Facebook, Pinterest and YouTube are stored on those websites' servers, which are considered the cloud.
Apple provides 5GB of free storage in the cloud using iCloud. You can also get free cloud storage from Dropbox, Google Drive and Microsoft One-Drive.
In recent years, it has become easier for you to choose what to store on the cloud. Many people use the virtual space to store things like:
Pictures
Videos
Music
Documents
What the Cloud Can Do for You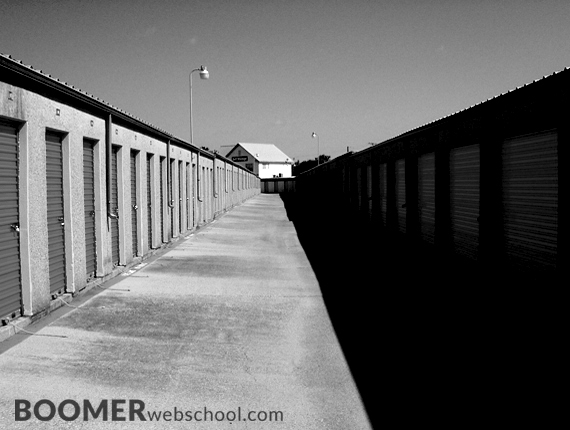 Securely back up data.
Even if you back up your data to an external drive, CD or USB drive, having an extra copy on the cloud protects you in case your external drive is damaged, lost or stolen.
Once your data is backed up on the cloud, you no longer have to worry about your computer having a meltdown or your phone getting lost.
The data you store on the cloud can be easily recovered from any computer, as long as you have an Internet connection.
Share your data across all of your devices.
The cloud helps you access your data whenever, wherever.
Start a document from a computer at work, make edits from your phone on the way home, then add finishing touches from your tablet in your living room.
You can invite your friends and family to view your uploads to the cloud, and if you allow it, they can change or download your data.
Save space on your devices.
When you back up your photos and videos to the cloud, you can confidently delete them from your phone or tablet, freeing up valuable space.
Since you have to pay for extra storage on your phone or tablet, backing up to the cloud can save you money.
On Apple devices, the 5GB of free iCloud storage will back up about 2,500 photos.
What the Cloud Doesn't Do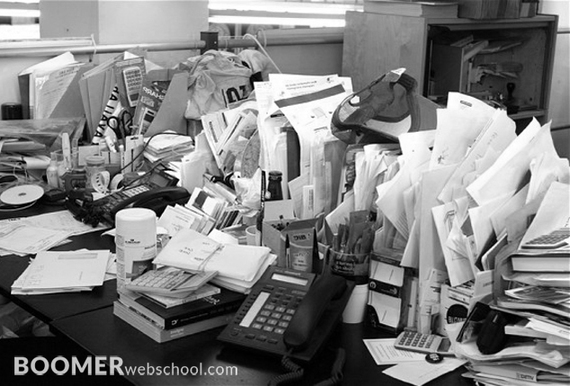 The cloud won't get you organized!
You still need to look at the stuff you're saving and decide what's important and what's not.
Make sure you're not storing duplicates of documents and photos, which waste precious storage.
Get rid of any photos or videos you don't want -- especially unwanted videos, which can take up a lot of space.
The cloud won't magically back up your data.
Even though you can set up your data to be automatically backed up to the cloud, you are still responsible for making sure your data gets to the cloud.
Periodically check your cloud storage to make sure the data you've put there is still safely residing there.
Consider backing up your entire phone and tablet -- all the software, apps, calendars and other essential stuff -- to the cloud. If your device is lost or stolen, you'll be able to easily retrieve practically all your information!
The cloud doesn't provide unlimited free storage.
There is no such thing as free, unlimited storage on the cloud.
As a teaser to get you to buy more space, many companies offer a small amount of storage at no cost .
Apple provides 5GB at no cost, but once you use all that space, you'll need to pay for more storage.
Is the Cloud Safe?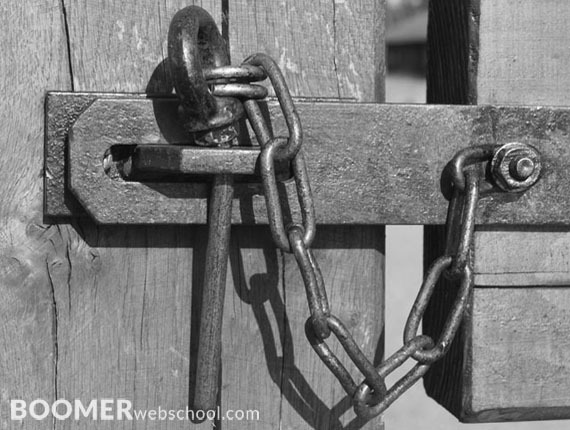 Decide what types of data you plan to store on the cloud.
Think about the type of data on your phone, tablet or computer that you worry most about losing if your device were lost or stolen.
Tax returns and important documents about your medical history and home finances probably shouldn't be stored on the cloud. Save those types of documents on your external hard drive.
You're likely not as concerned about privacy for personal photos and videos, unless you're famous and they contain something you never want to go public.
Cloud storage companies take data security seriously.
Companies that provide cloud storage depend on the safety and availability of your data, so the top cloud companies take safety very seriously.
For example, iCloud data is encrypted while it's traveling back and forth to the server, making it impossible to read even when someone captures the files.
If you plan to store data that requires a higher level of security, make sure you understand how your cloud storage company protects your information.
Cloud companies are also vulnerable to hackers and financial ruin.
Data breaches of large companies like Target and Home Depot make the news on a regular basis. It's hard to say when the next data breach will happen, and cloud storage companies are not immune to this threat.
There's also the possibility that your cloud storage company could go out of business. If that happens, your data probably wouldn't be accessible.
Backing up your data to your own external hard drive, CD or USB is still a good idea to safeguard against these unlikely situations.
Don't wait for this cloud to pass. If you love something, set it free! You have too much valuable stuff on your phone, tablet or computer to leave it perilously trapped on your device.
Signing up for our weekly update is the best way to get advice about cloud storage and many other aspects of technology.