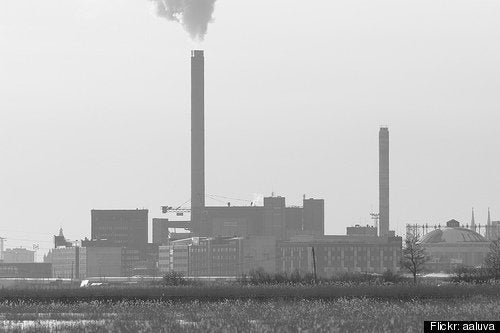 The U.S. Environmental Protection Agency (EPA) released long-awaited greenhouse gas rules for new power plants this week. Using the Clean Air Act, the agency standard would set the first national limits on the amount of carbon dioxide (CO2) emissions new power plants can emit. The EPA proposed the rule after delaying it several times since July 2011.
Energy and environment also took center stage in Santa Barbara as CEOs of industry and environmental organizations converged at the Wall Street Journal's ECO:nomics conference. Repeated throughout the conference was the idea that public policy is inadequate to the task of tackling the world's energy challenges. Yet when pressed, Tesla Motors founder and clean tech notable Elon Musk said public policies such as a carbon tax are "ideal."
Carbon Caps: One Step Forward, Two Steps Back
In California, where the nation's only economy-wide cap-and-trade program is moving forward, officials announced plans to postpone the program's first allowance auction from Aug. 15 to Nov. 14. The later start date will give California more time to link its program with that of its Western Climate Initiative (WCI) partner, Quebec. WCI just appointed Anita Burke as organization's first executive director. Forward progress will be challenging because of a lawsuit challenging the cap's use of offsets, or reductions outside the cap. The lawsuit alleges that offsets represent reductions that would have occurred with or without public policies.
Meanwhile the U.S. airline industry dropped its unsuccessful lawsuit against Europe's cap-and-trade program. The European Union emission trading scheme seeks to bring airlines taking off and landing in Europe under its emissions cap. Airlines would be required to purchase allowances at auction. The move comes as European Union Climate Commissioner Connie Hedegaard quietly visited Washington this week to discuss transatlantic climate issues, including U.S. airlines' opposition to the program.
In dueling opinion pieces, the Washington Post renews calls for a carbon tax or cap-and-trade, while the Wall Street Journal says models cannot pin much to climate during the past decade. The Potsdam Institute for Climate Impact Research has attempted to more accurately model the future impacts of climate change.