It is that time of year when academic pursuits are put on hold for one day as culinary competitions sweep through the academy in celebration of the International Edible Book Festival. Forget about the stress of preparing your tenure dossier or finishing your research before spring break. Now is the time let your creative juices flow!
Hundreds of libraries across the world unite in this tasty event that has gained popularity and momentum since 1999 when book artist/librarian Judith Hoffberg and friend Béatrice Coron came up with the idea to showcase the work of artists in edible format. Since its modest beginnings in 1999 this event has morphed into an international phenomenon that celebrates books, reading, cooking and well, the creative conjoining of all three. Who doesn't want to take a break from the anxiety of the job search, the worry over student loans, the concern about retention, recruitment, class size and funding? What's even better -- you really don't even have to cook!
At the University of Cincinnati the event is strictly for fun and gastronomical pleasure. Past literary masterpieces include: The Oreo of the Species, Cold Mountain and The Secret Life of Bees.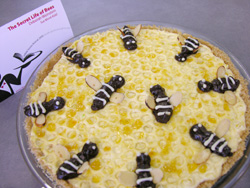 But this year's edible book festival at the University of Puget Sound is not just a piece of cake. Here library staff are working with campus partners focused on social justice to conduct a food drive for a local pantry, and also working with the campus chapter of Pi Beta Phi Fraternity for Women -- a group dedicated to philanthropic and community service efforts that will remove the barrier of illiteracy. Pi Beta Phi also partners with the Literacy Foundation, an international non-profit organization whose mission includes providing children from low-income families the opportunity to read and own their first books.
Some edible favorites include: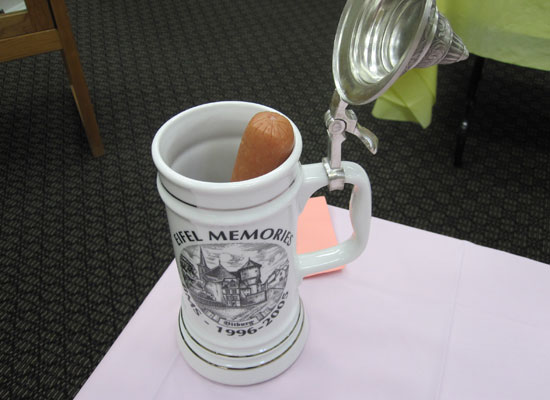 Frank in Stein (This is for the non-cook and requires limited preparation) and In Cold Blood (What could be better than partially frozen V8 juice?).
University of Puget Sound Edible Book Festival