On August 18th, 2011, Chris wrote from Afghanistan to a boy from his parent's church who had aspirations of becoming a sniper:
Hi Reagan,
I was about your age when I decided I wanted to be a sniper. I'd be happy
to talk to you some time about it if you remain serious about it. The path
to becoming a sniper is by no means easy and if you complete your training,
it is a very hard and lonely job. It isn't what you see in the movies or in
video games. As a sniper you will work harder than everyone else. You'll
find yourself often deep behind enemy lines cut off from reinforcements and
supplies. You work alone with your teammate. Everyone wants to be you, but
no one understands your job, not even your command, which makes your job
very difficult. It is a very difficult but rewarding career, but don't make
this decision lightly. There is no other job in the military like it.
You'll soon find, as I did, that if you stick with this decision you'll face
a lot of opposition within your close circle of family and friends.

Snipers have basically two reputations. One is the selfless elite hero that
moves around the battlefield alone and undetected, a true bane of the
enemy. The other is a dirty sneaky assassin, honor-less and evil. The
latter, of course, is far from the truth, yet if you stick with this path,
you'll be accused of this by people you know. If you're serious about this,
there is nothing I or anyone else can do or say to convince you one way or
another, because if I or anyone else could convince you to abandon your
path, then you were never going to make it anyway.

In the mean time, focus on your work in school. There are certain test
scores required to enter sniper school. They only take the best and the
brightest the military has to offer. Less than one percent of the military
are snipers and everyone wants to be one, but 99% don't have what it takes.

Good luck in school.

Regards,

Christopher Horton
The U.S. Army Sniper School is one of the hardest and most coveted schools in the military. Many soldiers claim to be snipers, and many others say that they know a sniper, but in reality, a "real" sniper is extremely rare. Chris joined the Army to be a sniper. He knew that he had a gift to shoot, and wanted to use that gift to be an asset in the military to serve his country. Chris worked hard to secure a spot in sniper school, and in October 2010, he passed with flying colors. I was so proud of him, and he was even prouder of himself. A little known fact is that Chris was writing a book on being a sniper, and I have it. He wrote about sniper school, about being at war, and the true job that a sniper does while deployed. I fought tooth and nail to make sure the military didn't delete his book from his computer. See, when there is casualty, they swipe the hard drive on their computers before their family receives their belongings from Afghanistan, and I knew his book was on there, and fought every day to make sure this didn't happen. I plan to publish it just as he did. Chris's sniper partner was writing the other half, and has the half about the incident Chris didn't survive. This book means so much to me because it meant so much to Chris, and it is the stories he will never be able to tell us.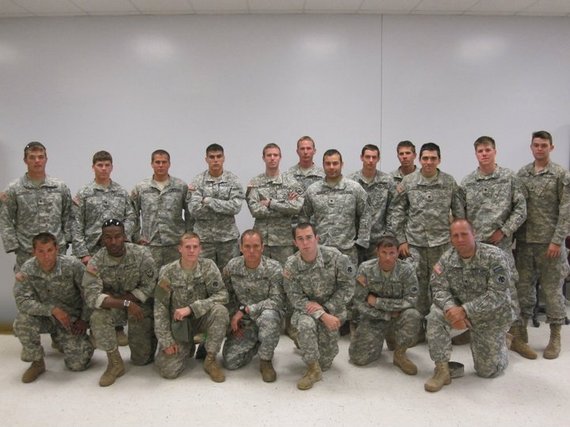 Those that made it through sniper school. I love the smirk on Chris's face- he was so proud and had every right to be.
Being a sniper was not just something Chris thought would be cool, it was his passion and calling. Over the past year I have been slowly piecing together stories and snippets of what happened to my brave husband. I heard a theory several months ago, but pretty much had it solidified a few days ago. Chris's small kill team (SKT) was not randomly stumbled upon, Chris was targeted. This is not easy for me to swallow. During sniper school Chris called me and told me more guys dropped out after they were shown graphic videos of what usually happens to snipers in a war zone. He laughed and said that those that really don't want to do it and don't want to take the risk shouldn't be there anyway. It's true. Being a sniper is one of the most dangerous jobs in Afghanistan right now, and in the region where Chris was, they hated snipers. Chris knew this, and he didn't care. He still proudly toted his prized possession- his Remington XM2010. Some do not agree with this theory, but those that know the story best and the area have told me this, and swear it to be true. They allege that he was watched all day long, and that when they came to attack, they targeted him. In fact, all that were killed were next to Chris, and Chris and his rifle took the most rounds. Deep in his heart, Chris really wanted to protect you and I, serve his country, and do his duty. He felt the best way to do this and use his God given talents was to be a sniper- as dangerous as it may be- and he died for it. He not only died for it- he was targeted for it.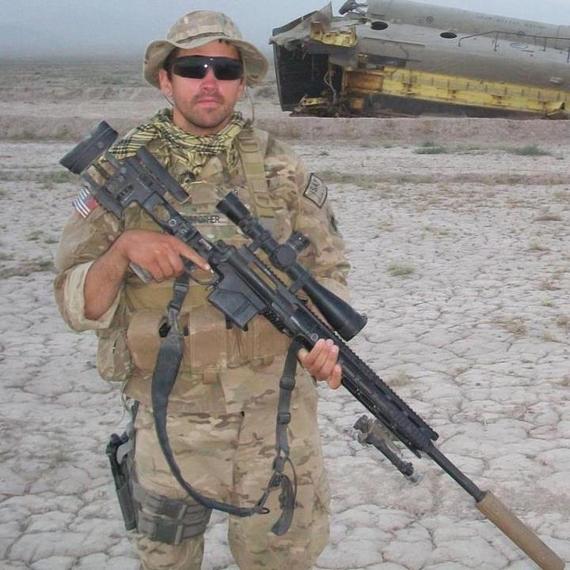 Another little known fact is that Chris wore a name-tape that said "Christopher" instead of Horton. He told me that once the enemy and locals saw his sniper rifle, they would be trying to gather information about him.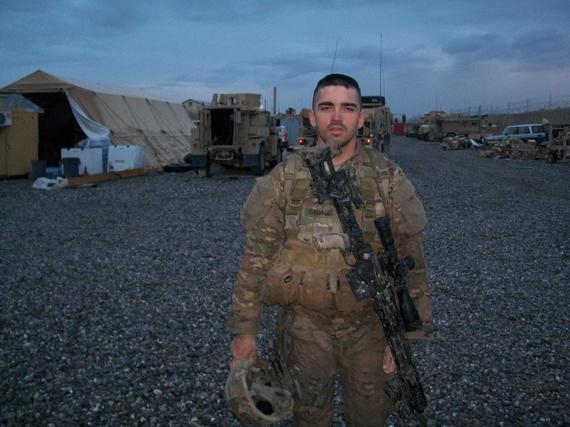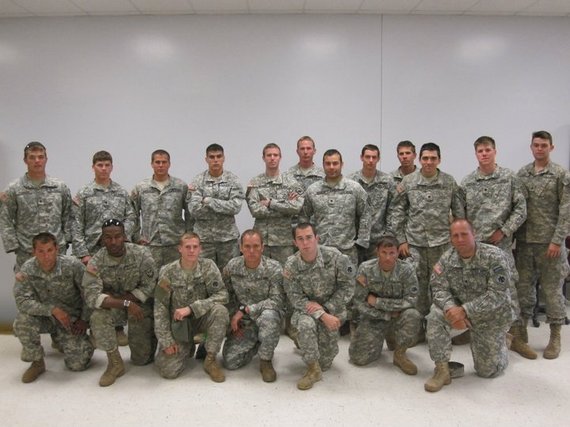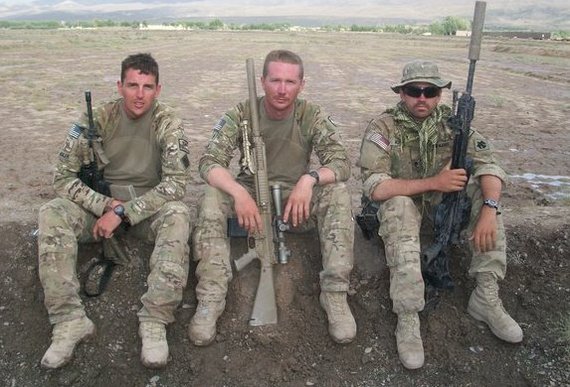 When Chris died and I heard how many rounds his sniper rifle took, I immediately wanted to see it. The last thing Chris gave me before he left was a bullet out of his sniper rifle, and a round. The bullet is called a hogstooth.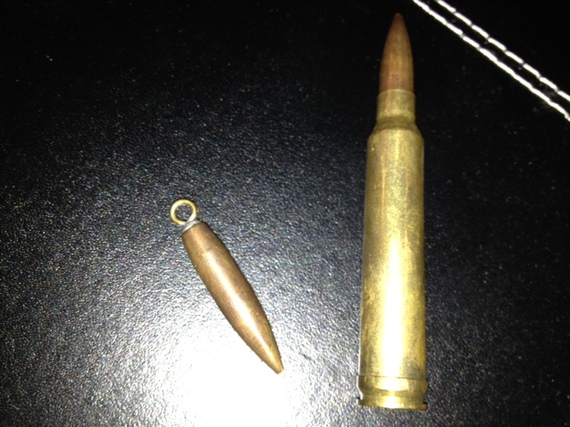 He was a little nervous to give it to me, he didn't know if I would like it or not. Of course I did. I loved it. I knew what it meant to him, and how hard he had worked to be able to carry that rifle. It was his pride and joy, and it was the reason he joined the Army in the first place. I was told that it was pretty much destroyed, and that it would stay in Afghanistan. My heart sunk, but I moved on and forgot about it. Well, that was until a couple days ago when I found out it made its way back to Tulsa with the unit's gear almost a year later. My heart stopped. I almost panicked. How could this be true? His rifle is back? Was it in it's original form? Did it still bear the rounds from the incident? Had it been cleaned? Could I actually see his sniper rifle? I couldn't handle it anymore -- I had to see it. Just knowing it was so close, I had to see my husband's prized possession.
This morning I woke up from a soggy sleep- I was too excited and anxious to actually get a good rest. I got up, got dressed and headed off to Chris's old armory, where he did all of his training and monthly drills. I found myself barely able to control my emotions. This was the same armory I dropped him off at to go to basic training a week or so after we got engaged. It was also where I came to attend numerous holiday parties and small events. Not only that, but it was where I said goodbye to Chris and dropped him off his last day in Tulsa. All of these memories came flooding back. As I walked in the doors, my heart was racing, Chris's sniper rifle was soon to be in my arms.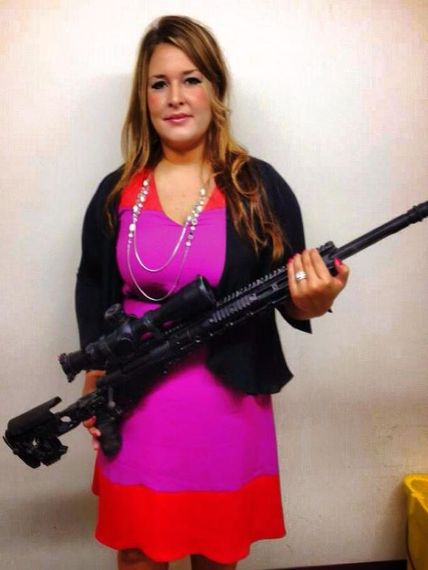 I sat in an empty office with a few soldiers and a fellow widow, and in walked my husband's best friend with his rifle. It caught me off guard, and I had to get up and leave. Not just for me, but for Chris's best friend. It was the first time he had seen it as well. He was shaking. We went in another private room, and I looked over his rifle like a mother examining her newborn. I just couldn't believe here I was, at his training facility, without him, and with his rifle eleven months later. It was a surreal moment. Chris's rifle was not in good shape. This $10,000 weapon was tainted with bullet holes and speckled wounds throughout. Not only this, but the bi-pod and suppressor were missing because they had been completely destroyed. I cried. There it was. It hadn't even been cleaned. My husband's dirt still covered his war companion- but he was no where to be found. This weapon is similar to wearing a huge target in Afghanistan, that rifle is massive, and is very, very hated because of the skills and power of the man who earned the right to carry it. This man just didn't make it home.
We put the rifle away for a few hours so we could tend to other business, and then we got it back out again. The mood between the soldiers was somber, it was one of those moments where reality hits you like a ton of bricks. Horton's sniper rifle was back, but he was not. It made his death real, seeing his rifle so beat up was devastating for many to see. A few of the snipers and I again went into another room and looked over his rifle. It was the first time they had seen it as well. It is a moment I will never forget. Many of you won't get this at all, and some will completely get it. There was so much emotion in that room. I finally had to head out and the soldiers put Chris's prized possession away. I left more shaken up than I had been in months. I tried to buy that rifle, I just wanted to keep it, but I was denied.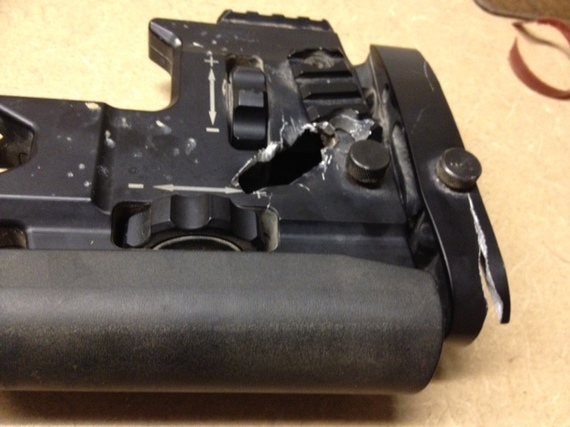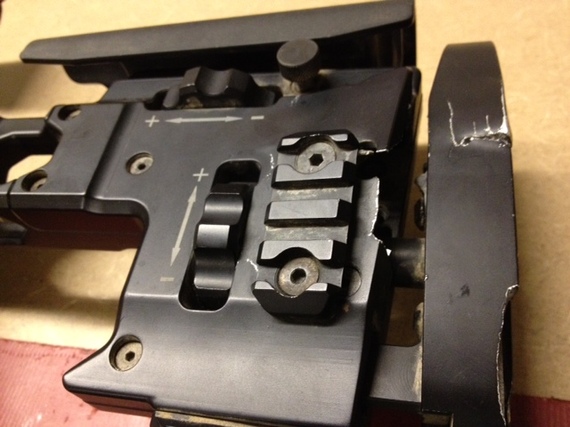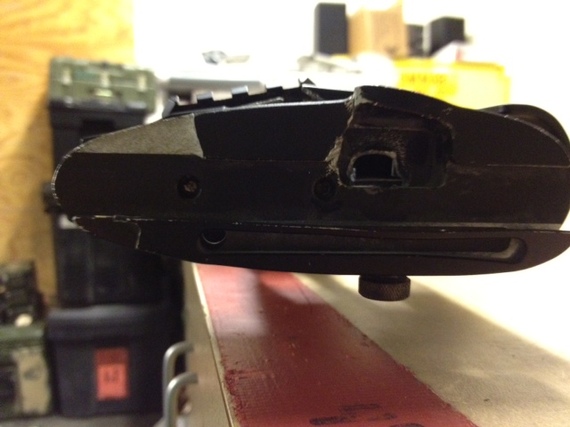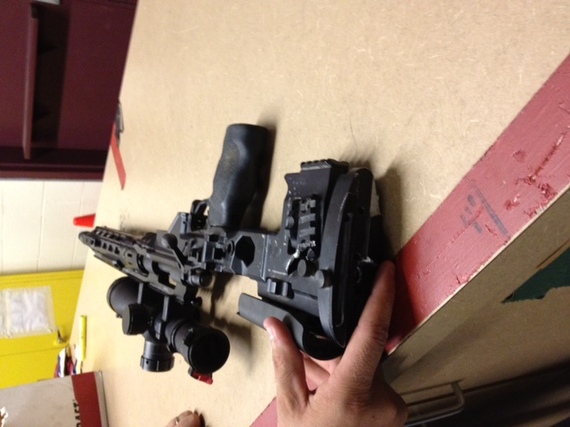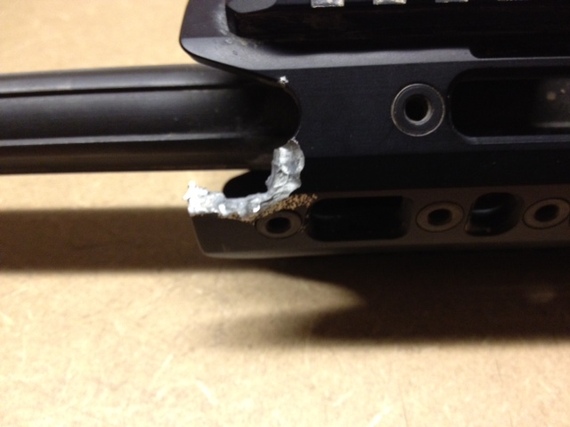 See, there are times when the cost of war really hits me hard. There are times when I live my life and things seem to be ok, but there are times when it all makes sense. When reality hits home, and the war hits home. To see Chris's rifle in such a devastated condition made me feel like I was drowning, it made me feel like I was in a room filled with heavy, warm air, I could barely breathe. My husband was shot to death for carrying a huge target in his hands- his rifle. I just hope this blog helps reality hit home for you as well. Not because I want you to feel sorry for me, but I want you to understand my husband's heart. His bravery, his sense of honor and duty, his talent, and his sacrifice. It was not small. I'm starting to realize mine is no small dosage either. This is pure torture.
With all of this in mind, I couldn't be more proud of Chris for working so hard to fulfill his dream of being a sniper. He truly gave this goal his all. Little did he know he would truly give it all for his dream. But- he chose that job, and he knew damn well the danger that went a long with it.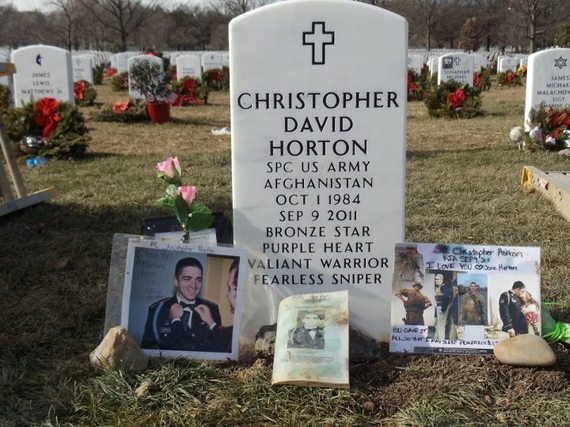 When I had to decide what two lines with 13 characters each that I would use to describe Chris on his gravestone, I knew I had to include sniper
(Also, Regan passed basic training last year and still plans on being an Army sniper.)