You will want to save plenty of room for dessert this Thanksgiving if you want to indulge in delectable desserts created by the renowned pastry chef Francois Payard. I had the opportunity to sample some of Payard's extensive collection of Thanksgiving-themed creations. My top picks are the Pumpkin Meringue Tart and the Pomme Verte, each showcasing two of autumn's best flavors: pumpkin and apple.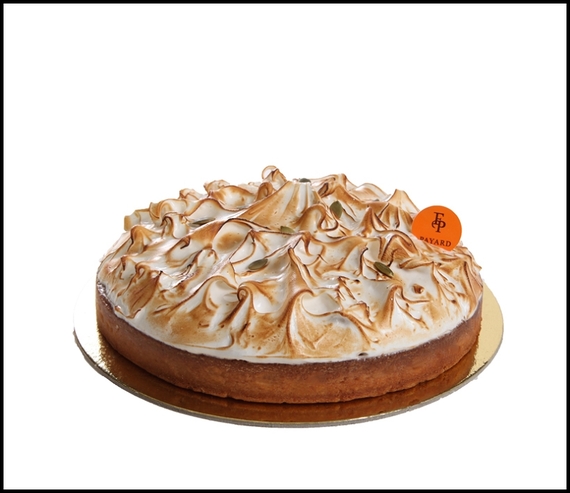 The Pumpkin Meringue Tart, a fancier play on pumpkin pie, is the more traditional treat for Thanksgiving. Puree of oven roasted spiced pumpkin is layered atop caramel glazed dough and baked to perfection. Atop the pumpkin puree is creamy, bruleed marshmallow that resembles the taste and texture of sweetened whipped cream. The marshmallow is topped with orange zest, crystallized ginger, and toasted pumpkin seeds for extra dimensions of fall flavors.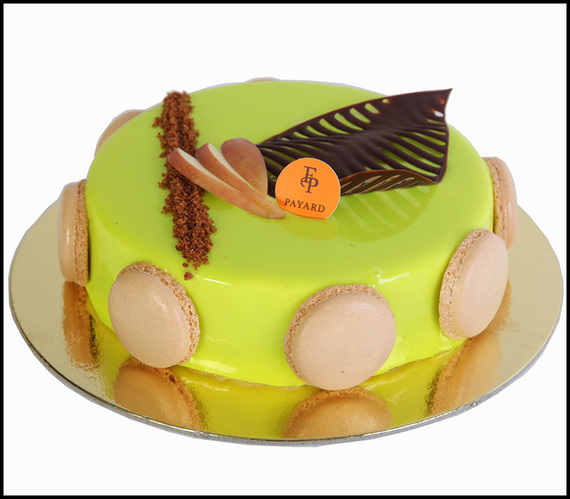 Having a slice of the Pomme Verte is like biting into a Granny Smith apple. The cake is smothered in slightly tart, yet sweet green apple mousse. Underneath the glossy mousse are layers of soft, cinnamon and honey-infused apple bits and crunchy almond crumbles on top of fluffy coconut dacquoise. Decorated with sliced apples and macarons on the side, the Pomme Verte is sure to please the eyes and the mouth with its striking visual appearance and a duo of crunchy and smooth textures.
Besides these mouthwatering sweets, Payard's Thanksgiving lineup includes caramelized apple tart, chocolate and hazelnut mousse cake, gingerbread spiced pound cake, chocolate and truffle gift boxes, and much more. I will definitely be skipping the second serving of the turkey and stuffing for a slice (or two) of these desserts!