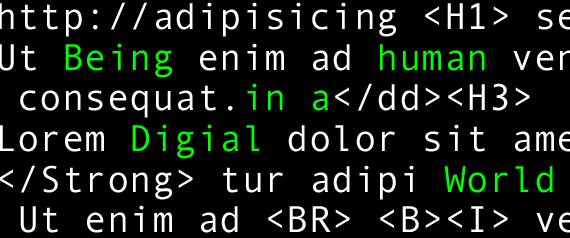 Genevieve Bell is an Intel vice president and Intel Fellow, and the director of User Experience Research at Intel Labs. She leads a team of social scientists, interaction designers, human-factors engineers and computer scientists, all of whom focus on people's needs and desires in order to help shape new Intel products and technologies.
As an anthropologist and researcher, Bell is an expert in understanding the intersection of people and technology. According to her, one thing hasn't changed about human beings in spite of rapid changes in technology: we love a good story.

As Genevieve explains, people have five core things we worry about:
1. Our reputation
2. We need to be bored and we need to be surprised
3. We want to be different
4. We want to feel time
5. We want to be forgotten (so we can reinvent ourselves)
Solving many of these issues--and delighting people in the process--boils down to five core characteristics that we must consider when creating experiences:
1. People need friends and family.
2. People want to belong to a community.
3. People need meaning in their lives.
4. People need objects to talk about who they are.
5. People need to keep secrets and tell lies.
Watch Genevieve explain her research here. An accomplished anthropologist and researcher, Bell joined Intel in 1998. She has been granted a number of patents for consumer electronics innovations throughout her career, with additional patents in the user experience space pending, and is the author of numerous journal papers and articles. She was named an Intel Fellow in 2008.In addition to her position at Intel, Bell is a highly regarded industry expert and frequent commentator on the intersection of culture and technology. She has been featured in publications such as Wired, Forbes, The Atlantic, Fast Company, the Wall Street Journal and the New York Times.
Janet Odgis is the President and Creative Director of Odgis + Co, an award-winning certified woman-owned design firm based in New York City. For 30 years she has worked with some of the world's most prestigious corporations reinventing ways to define and express their brands.