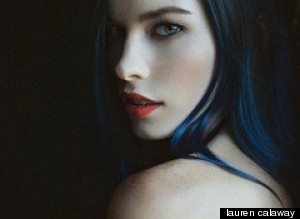 The Roaring 20s brought a strong, distinctive look to every aspect of fashion. It was a time of astronomical change. Fashion was born into the modern era. This new age brought a revolutionary movement in hairstyles that not only affected the fashion world but evoked social statements and set benchmarks of bold self-expression, unlike prior periods.
The hair fashion culture in the 1920s created incredible controversy. Women were chopping off their tresses. This was a first time such a rage in hair fashion was so infectious. Finger waves and bobs were the "must have" styles. This was a bold stance for women of this time. There hasn't been another hair fashion era to rival it since.
In 2014, we're purring in comparison to the hair fashion statements of the 20s. This characterization takes nothing away from hair fashions being worn today. There is an Old World sophistication infused with toughness that dominates the red carpet and runways. We aren't shying away from the clean and simple look either. Again, minimalism dictates the direction of the coif world today.
When we take account of all that is transpiring in our lives today, it is evident that the movements driving these trends are all around us. Architecture, technology, automobile industry, fashion houses, etc. are all shifting towards the sleek and minimal approach. Hairstyles and fashion trends seem to merely accentuate the climate of their time.
In keeping with the more simplistic hair trends of today, hair color techniques are creating dazzling effects on these less contrived hairstyles. The sleek lines of a simple haircut or style are accented with intense transforming hues of color. These hair colors complement the minimalist trend and can seem harsh or brass with the intention of it being just that. Still, these are today's hair fashion statements. I like to call this the "I don't care, but I really do" look, or in other words, a nonchalant approach. As simple as it may seem, it takes thought and artistry to execute a minimal look beautifully.
The 1920s has a distinct look. Hair fashion in the present isn't as identifiable but I welcome a more simplistic approach concerning all levels of hair and fashion. Hairstyles worn today capture the movement of our culture and time.
Today we want the faster and quicker resolution in all that we encounter. Hair trends aren't excluded. This movement runs rampant in the fashion world and through various aspects of modern day life. Many have incorporated the minimal/simplistic hair culture into their everyday look. We are emulating our world through self- expression, just like the 1920s -- the only difference is the cause.
It's exciting to see where our imagination will expand to in the hair world. As simplistic and minimal as the hairstyles are today, there is always another level of creativity to reach for. It could be an ornament added to define a hairstyle's direction or a cut with a different angel that could revolutionize our hair culture of today. Either way, we never have to wait long for the new hair fashion trend, it's just a runway away.
Photo Credit: Scott Ford/LS Studio Photography
Model Credit: Lauren Calaway