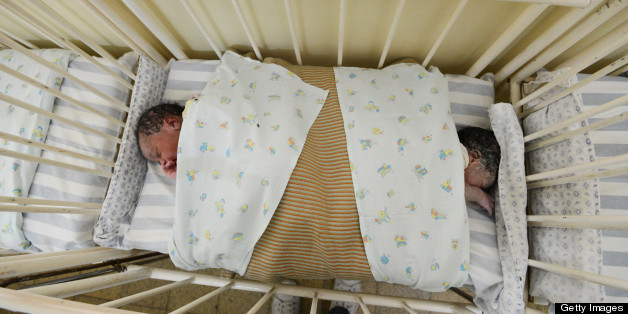 What is the riskiest, most dangerous day of a person's life? You might be surprised to learn that the most dangerous day of anyone's life is the first day he or she is born.
In January, I became CEO of the National Healthy Mothers, Healthy Babies Coalition. Even after four months on the job, I'm shocked by stats about the health and survival of the world's children. In the latest report from Save the Children, "Surviving the First Day: State of the World's Mothers," I read that every year more than one million babies die within the first day of life. Even more shocking is that more babies die within the first day of life in the United States than any other country in the world. This is not only the highest rate of any industrialized country, it is also 50 percent greater than all other industrialized countries combined. In our own backyard, mothers are experiencing unhealthy pregnancies and deliveries, and babies are dying.
Stats like these motivate me to work even harder every single day to help more mothers. The reasons for high infant mortality include lack of health information and lack of access to health care -- issues that we can address for our mothers. Programs like text4baby put these resources directly into the hands of pregnant women and new moms, playing a role in helping babies have healthier beginnings.
Text4baby is the largest mobile health initiative in the country. It delivers free health and safety text messages to pregnant women and women with children under age one. My team frequently hears stories about how text4baby moms learn health information they wouldn't have known without the service. I'm especially proud when women say they also feel more confident as a mother because they have the knowledge that leads to better health for their babies.
Helping mothers deliver and raise healthy babies is now my mission, but all of us should feel empowered to help women access health information that can save lives. You can help by spreading the word about text4baby so more women get information about prenatal care, developmental milestones, immunizations, nutrition, safe sleep, and much more. After texting "BABY" (or BEBE for Spanish) to 511411, moms will receive three free text messages a week, timed to their due date or baby's birth date. By creating awareness in your community, you can help make a difference on day one of a child's life.
Text4baby is also launching the 2013 State Enrollment Contest this week. It's a great opportunity to get involved and help your state win by getting moms to sign up for text4baby. Visit text4baby.org for more information.
Save the Children wrote in the study, "Research consistently shows that cost-effective services to improve women's overall health and nutrition, to make childbirth safer, and to help mothers care for themselves and their babies will save a significant number of newborn lives."
With proven outcomes, text4baby is demonstrating the strength of mobile phones to promote positive health behaviors among mothers. I'm pleased that this model is being implemented around the world, and now we have to make sure that more women know about these resources to save more lives.
Supporters of text4baby include founding sponsor Johnson & Johnson, mobile phone companies (who make the service free to moms) and over 950 state and local health organizations. You can join the conversation online by following us on Twitter @mytext4baby and @SavetheChildren or on Facebook at text4baby and Save the Children.