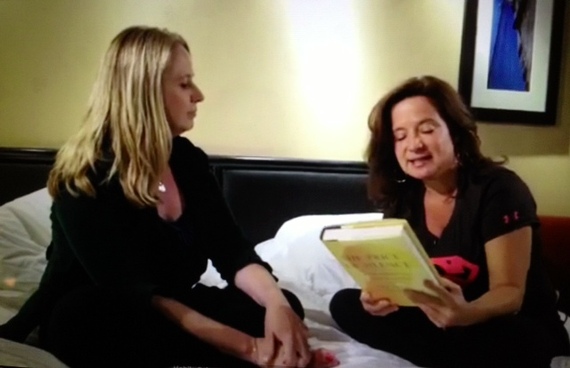 As we have tried to come to terms with the death of our beloved Robin Williams, discussion around depression and suicide has amplified. Thankfully, just as the conversation began to fade from headline news, we had National Suicide Prevention Week (Sept. 8-15). While these campaigns are great in helping to educate and raise awareness, we need to go beyond just being aware for one week out of the year. We need to be talking about these issues every minute of every day. We need to integrate the conversation into our everyday lives while breaking down the barriers of silence and isolation.
For a while now, writer Liza Long and I have been advocating together from long distance. Liza is the author of The Price of Silence and a powerful blog that went viral after the tragedy in Newtown, "I Am Adam Lanza's Mother." Among many things, Liza is known for her poignant accounts of how mental illness has affected her own family. Through her fierce honesty, Liza has become a leader in the crusade for ending the stigma and discrimination that permeates mental health issues in this country. We were thrilled that our busy travel schedules finally collided in New York City the other day at the end of Suicide Prevention Week. In New York, Liza and I asked ourselves, "What can we do more of to propel the conversation around these issues?" We decided that in order to melt down shame and fear around mental health, we needed to have real, open conversations together. We talked about many topics, including our own personal histories of mental health challenges, the civil rights components of this cause, and some of our "secrets."
It is our goal to normalize this conversation and have it become more frequent and mainstream. "Liza and Janine Unplugged" begins today with our meeting in New York City and will continue in a video series over the next few weeks.
Let this blog and video serve as a call to action. Once you watch this video, take a risk today and share something that might make you feel vulnerable -- the truth about how you are really feeling or about your mental health. Let Liza's staggering courage in not holding back on the raw details about her family's experiences inspire you to be authentic and true in your own pain or struggles.
In a previous post about the tragic death of Robin Williams, I urged us to go beyond the perfunctory in relating with each other. In addition to checking in with others with real and deeper questions about their own well-beings, we need to start checking in with ourselves and begin to share our own truths. This is how we can start to more fully integrate these conversations into our everyday lives and connect with each other to end the lethal effects of isolation and shame on our mental health.
Have a story about depression that you'd like to share? Email strongertogether@huffingtonpost.com, or give us a call at (860) 348-3376, and you can record your story in your own words. Please be sure to include your name and phone number.