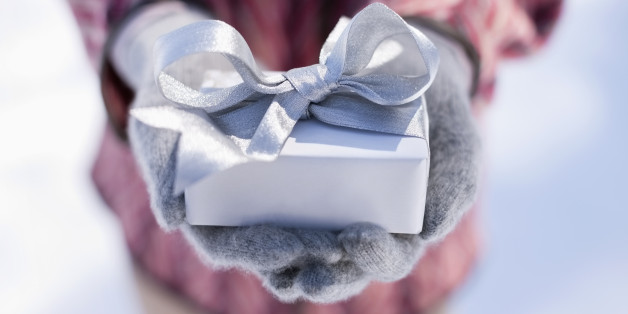 Yes, you have holiday parties almost every night in the coming weeks. No, you have not gotten gifts for any of your hosts/hostesses. You figured you would just pick up some bottles of booze and gift bags and call it a day. Great job. There's nothing about giving liquor (unless of course it's legendary bourbon Pappy Van Winkle) that says, "thank you for taking the time and money to plan and throw a party."
Thinking of bringing flowers? Yeah, great. Now, your hostess has to stop what she's doing and cut your flowers and put them in some water. How thoughtful. Stop being so predictable and get your gracious hosts what they really want...

Big T NYC Couture Collection Gift Set ($65)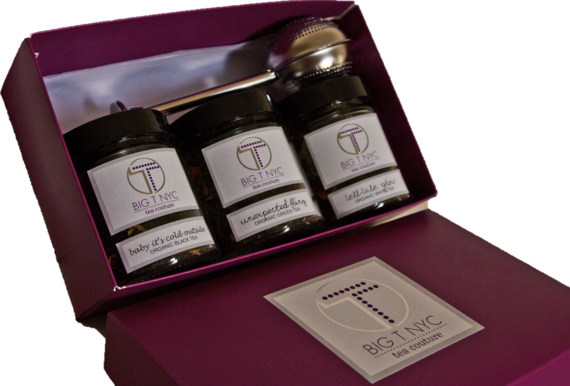 You know that post-party your hosts are going to need to curl up with a couple steaming mugs of tea (and probably some Valium*). This set includes three organic loose teas, an infuser, and a guide. *Sorry, Valium not included. Available at bigtnyc.com.

Nest Fragrances Birchwood Pine Collection ($28 - $225)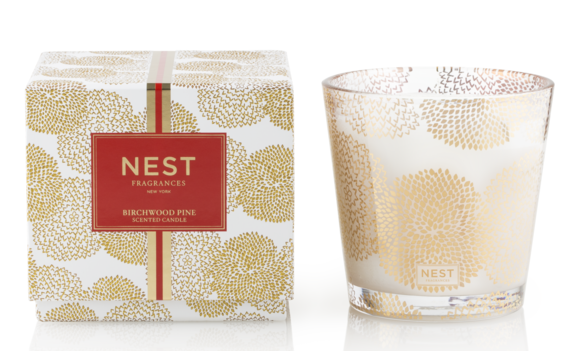 Your boss and his wife are throwing a holiday party at their home. You want to give them something understated but memorable. Bring them the 3-wick candle, which will look gorgeous in their living room and fill their home with a warm, woodsy holiday scent. Trying to score major points? This scent also comes in a 4-wick candle ($225), reed diffuser ($38), and room spray ($28). Available at NeimanMarcus.com.

Bliss Be 'Spa'-Velous! Gift Set ($34)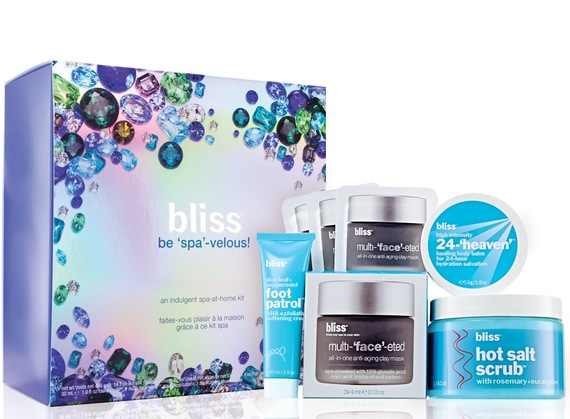 If you've ever hosted a holiday party, you know that the morning after is always ugly. Since you can't give your hostess 10 hours of additional sleep, give her this collection of at-home Bliss Spa favorites - 1 full-sized Hot Salt Scrub, 1 deluxe-sized High Intensity 24-'heaven' Healing Body Balm, 1 deluxe-sized Foot Patrol, and 3 Multi-'face'-eted Mask samples. Available at Sephora stores and Sephora.com.
Dana's Bakery December Holiday Box ($30)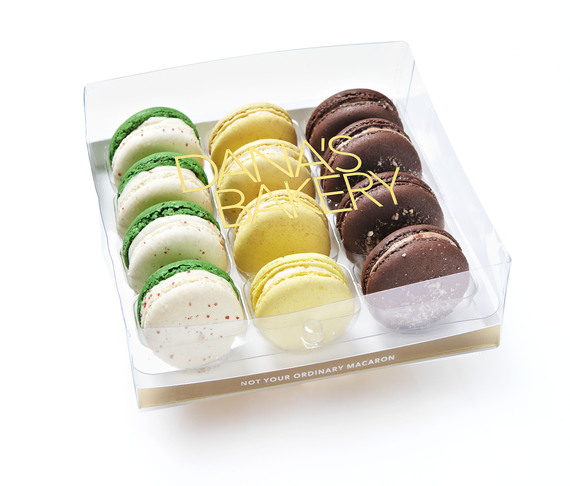 Okay fine, this gift is slightly selfish... You are banking on your gracious hosts immediately plating these brightly colored confections. But how could they not? A) These macarons are pretty damn festive B) They're most delicious consumed fresh. The December Holiday Box comes with Egg Nog, Sugar Cookie, and Nutcracker (Chocolate Hazelnut) macarons. Available at Danasbakery.com.
Annick Goutal Noel Candle ($35 / $85)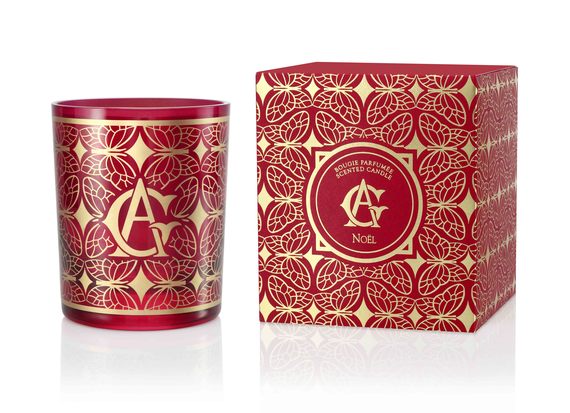 You are meeting your boyfriend's mother for the first time, and she's hosting 30 people for Christmas dinner. Think she'll be a little stressed out? Give her this candle and you just bought yourself an invitation to Easter. With notes of lemon, bitter orange, Brazilian mandarin and Siberian pine, this candle basically smells like classy Christmas. Available at the Annick Goutal Boutique, 397 Bleecker Street, NYC, (646) 964-4819 - ships nationwide.

Philosophy Trio of Cookies Shower Gel Collection w/Cookie Cutters ($42)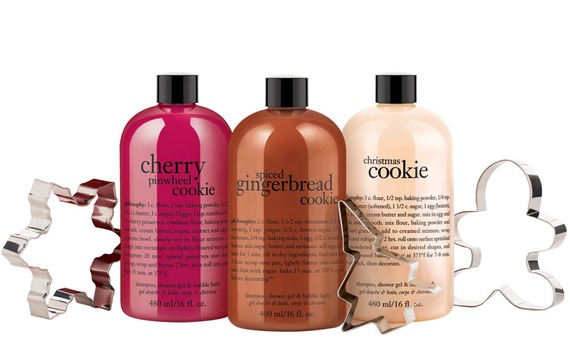 Your hostess is that very special neighbor who drops off freshly baked Christmas cookies every year. Show her your appreciation with this yummy set of shampoo, shower gel and bubble baths in Spiced Gingerbread Cookie, Cherry Pinwheel Cookie, and Christmas cookie. With three of these full-sized bad boys, she can smell like her delicacies all year round. Bonus: The set comes with three cookie cutters. Available at QVC.com.
Elemis Spa Light Candle ($47.50)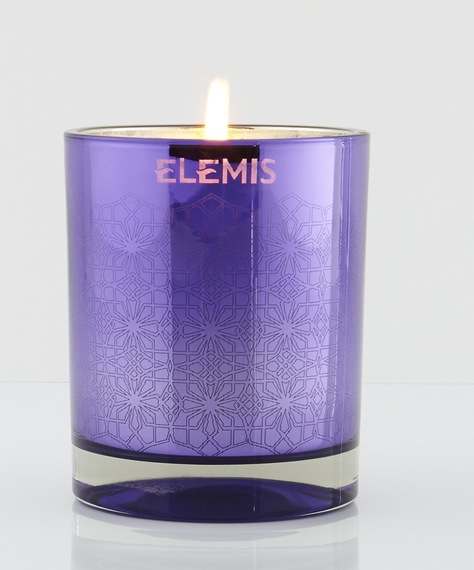 Your hosts are known for their modern, chic décor, always bathed in candlelight. Now, just because it's the holidays don't go mucking things up by buying them something in red and green. Don't forget that one person's festive is another person's garish. This candle comes encased in stunning purple glass and with notes of cinnamon, orange and vanilla, it smells subtly of the holidays without overpowering. Available at TimetoSpa.com.