I know what you're thinking: "Makeup is so personal. I don't want to get her something she'll never use." I'm not telling you to buy her foundation or concealer (both of which are very personal). I'm talking about giving her collectible makeup sets and palettes that are only available this time of year, most of which bundle together products for a discount.
Let's put it this way, I have more makeup than you could ever imagine and I still want the Tarte holiday signature item every year. Why? Well, the makeup is fabulous (skin-loving ingredients, staying power, flattering colors) and Tarte is always generous when it comes to stuffing these bags to the brim. But it's also because I actually still use their makeup bags and containers I've amassed over the years. In fact right now I'm gazing at the mirrored jewelry box (Tarte 2011 Holiday Starlette Makeup Vanity) that once was full of makeup and now houses my jewelry.
And, you actually get rewarded for waiting so long. Many of these treasures are on sale! Everybody wins.
Tarte Bon Voyage Collector's Set and Travel Bag ($59)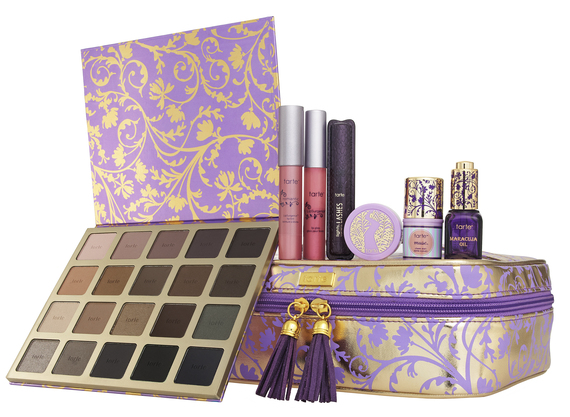 It's only fitting that I start with Tarte's 2014 signature holiday item. This Parisian vacation-inspired set, encased in a purple and gold makeup bag, includes: a palette of 20 Amazonian clay eye shadows, Deluxe lights, camera, lashes 4-in-1 mascara, Limited-edition deluxe cheek stain in Muse, LipSurgence lip gloss in Visionary, LipSurgence lip tint in Romantic, Deluxe maracuja oil, Deluxe smooth operator Amazonian clay finishing powder. Available at Sephora.com.

Make Up For Ever Makeup Studio Case (now $39)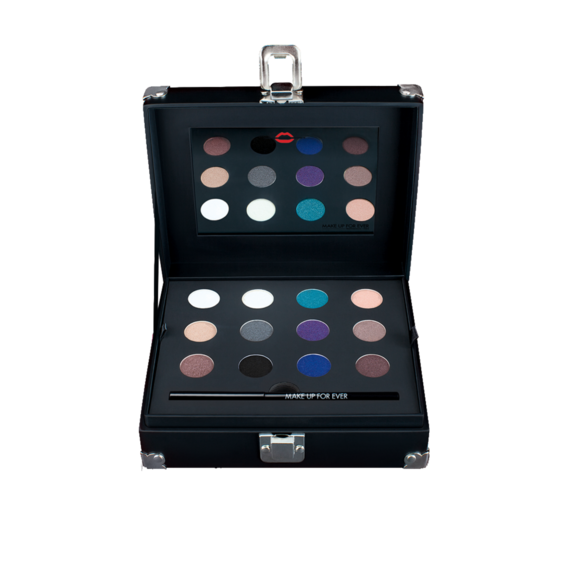 She doesn't shy away from adding a little shimmer to her eye makeup. Give her this magical little black box that has 12 vivid eye shadows, a step-by-step guide and full-size Artist Liner eyeliner. Bonus: The black case is certainly reusable as a jewelry box. I was surprised it didn't play music (though I'm pretty sure I heard Chopin when I saw the shadows). Available at Sephora.com.
Shu Uemura Shupette Has-it-All Eye & Lip Palette ($89)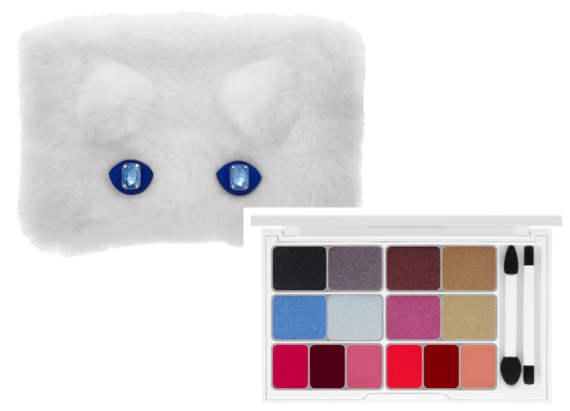 Perhaps she loves kitties as much as her cat eyes? Then you're going to want to get her something from this collaboration collection between Shu Uemura and Karl Lagerfeld. Inspired by fashion's favorite feline Shupette, this kit includes a brightly colored makeup palette and a fun furry clutch that looks like, well, Shupette. Available at www.shuuemura-usa.com
TheBalm Balmsai Eyeshadow and Brow Palette with Shaping Stencils ($39.50)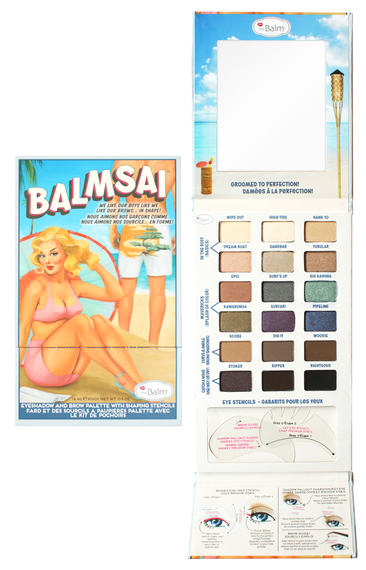 This is the ideal palette for your friend who always compliments your eye makeup but complains she can't apply it to herself. This eye shadow and brow powder palette includes stencils for making the perfect brows, smoky eyes and winged eyes dummy proof. Available at thebalm.com.
Stila New Year's Eve Glam Set (now $49)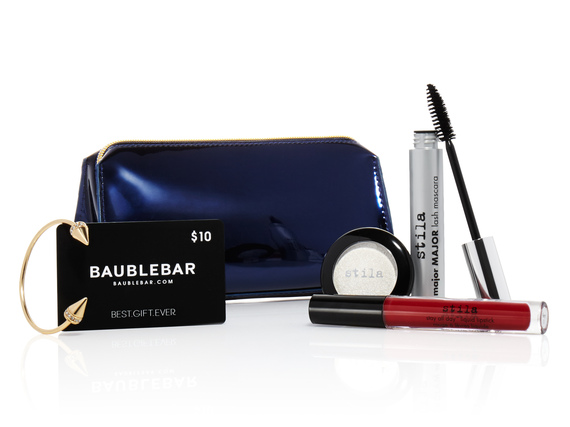 She loves statement jewelry. She loves a statement lip. This collaboration between Stila and Bauble Bar gives her all the essentials she needs to get gorgeous on New Year's Eve: a shimmery white shadow for highlighting the brow bone and inner corners of the eyes, a longwear mascara, a fiery red liquid lip and a fun bracelet. Bonus: She can help her hangover the next day with a little retail therapy -- the set includes a $10 gift card to Baublebar.com. Available at StilaCosmetics.com.

Flower Total Package Complete Set ($19.98)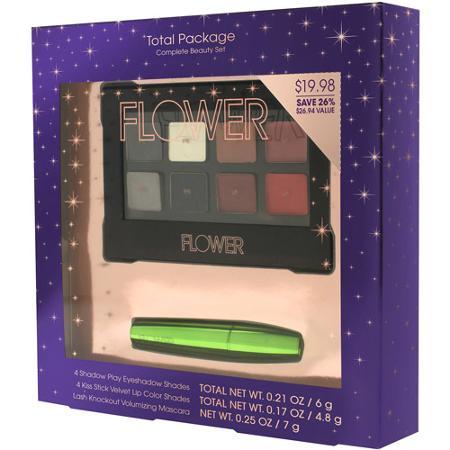 Your teen dream will actually look away from her phone for a moment to tinker with this makeup set, which includes 4 Shadow Play Eyeshadows, 4 Kiss Stick Velvet Lip Colors and 1 Lash Knockout Volumizing Mascara. Bonus: Even if she overdoes it, the hues are so pretty she will still look chic. Available at Walmart and Walmart.com.
Anastasia Beverly Hills Tamanna Palette ($29)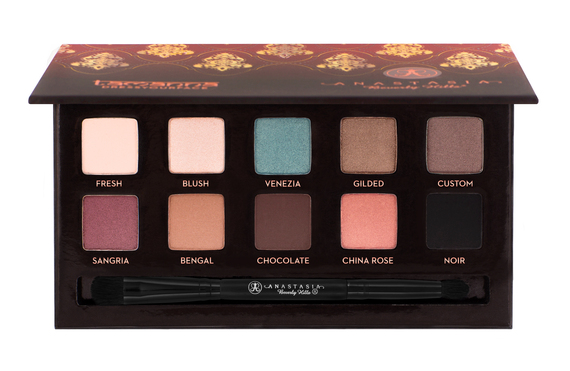 This is a lot of gorgeous eye shadow shades packed into one tiny palette. A collaboration with makeup artist and social media powerhouse Tamanna, this palette is perfect for any woman who loves to play with different looks. Available at AnastasiaBeverlyHills.com.

Hourglass Limited Edition Ambient Lighting Blush Palette ($58)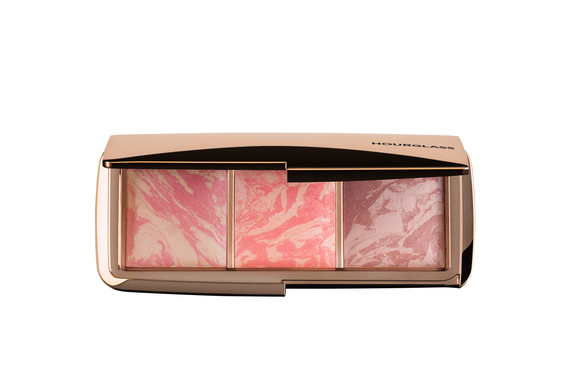 She always strategizes where she's going to sit to avoid bad lighting. Don't let her ever stumble into unflattering light with this soft-focus cheek palette that blends finishing powders and blush colors to give her a natural-looking glow. Available at Sephora.com.
Topshop Smoky Eye Set ($24)


This out-of-the-box smoky eye set will give her everything she needs to create the sultriest of smoky eyes on New Year's Eve. The set includes a Smokey Eye Kit in Golden Aura, 3D Curve Mascara and Kohl in Coal. Available at us.topshop.com.

Lancome All Over Face Palette ($55)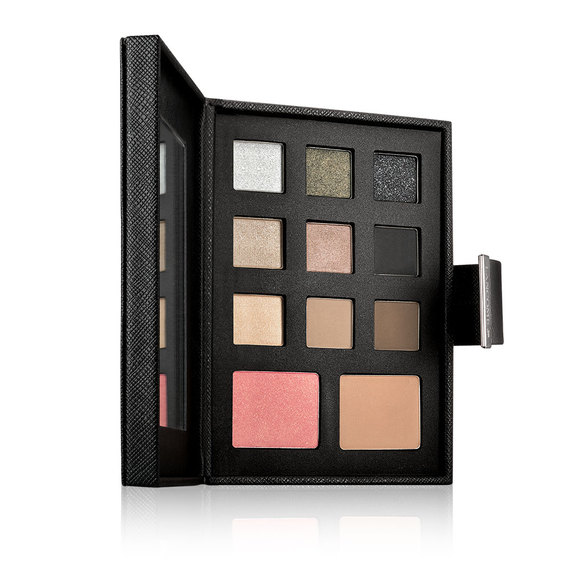 She works all day and doesn't have time to stop home before hitting the holiday party circuit. This postcard-sized palette has nine "day to night" eye shadows and a blush and contour powder to get her party ready. Available at Lancome-USA.com.

MAC Cosmetics Keepsakes/Plum Eye Bag ($39.50)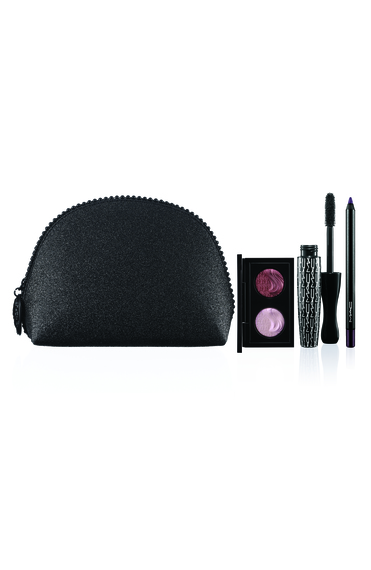 Does your lady friend have big blue eyes? Give her this set which includes Extra Dimension Eye Shadows, In Extreme Dimension Lash Mascara and Powerpoint Eye Liner -- all in a warm plummy purple color palette. Bonus: this set would also look smashing with green eyes. Available at Maccosmetics.com.