Oh I'm sorry... did you already book a dinner like everyone else at a fancy restaurant that's going to charge you a premium for mass-produced food? That's right... I said it. If there was one lesson my father taught me (he actually taught me plenty, including to always hit on 16 when the dealer is showing a picture card), "Honey, never expect a good meal at a fancy restaurant on Valentine's Day or New Year's. The kitchen just cranks out food for the masses. It's like eating at a wedding."
So if you find yourself in the San Francisco Bay Area on Valentine's Day, skip all the overpriced hoopla and tourist traps and do something a little different and a lot special this Valentine's Day:
1. Massage and Cooking Class at Cavallo Point: Located at the northern foot of the Golden Gate Bridge, the hotel and spa boasts killer views of the bridge and the San Francisco Bay. The Healing Arts Center & Spa is nestled among huge pines and eucalyptus trees, which means while you are wading in the meditation pool with your honey you can breathe in the aroma of the gorgeous surroundings.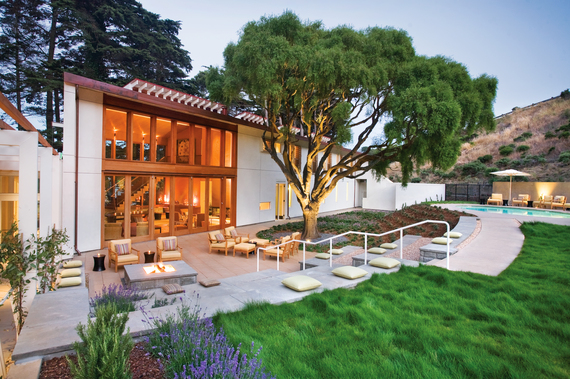 (Photo courtesy of Kodiak Greenwood)
After you two lovebirds get massages in the spa's couple's room, you can make your way up to the hotel's cooking school, which is set in a gorgeous Food Network-worthy kitchen. You are greeted with a glass of wine as the chef goes over the menu. Don't worry -- the skilled chef and kitchen staff does most of the grunt work.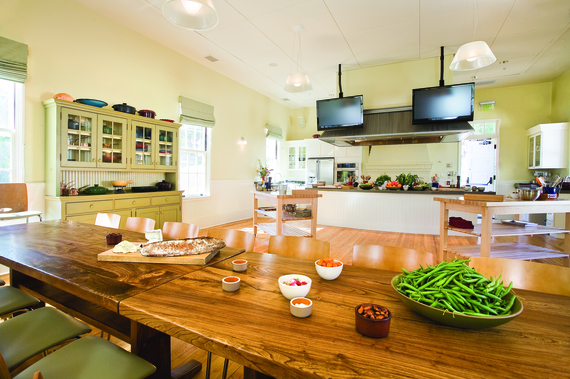 (Photo courtesy of Kodiak Greenwood)
You will learn hands-on kitchen skills in a fun setting and then enjoy the fruits of your labor with more wine. Did I mention the kitchen staff also cleans up? Winner.

2. Watch the Sunset at China Beach: A hidden little cove in the Sea Cliff neighborhood of San Francisco, China Beach is a small stretch of rocky beach that has killer views of the Golden Gate Bridge and the Marin Headlands.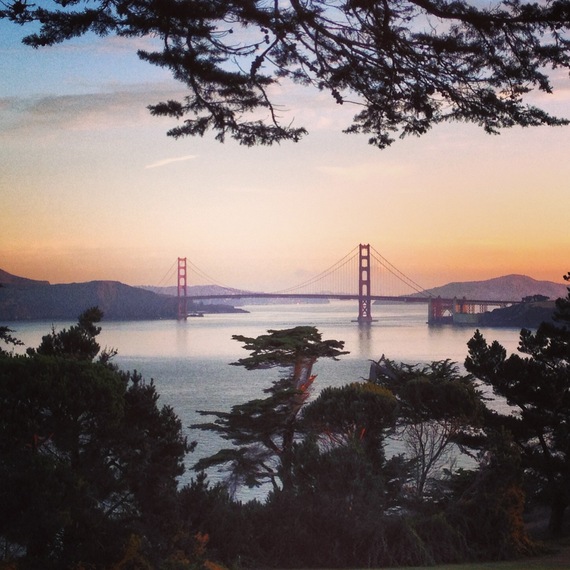 (Photo courtesy of David Williard)
Grab gourmet pizzas from Pizzetta 211 and settle into one the beach's picnic tables to watch the sunset. Tip: Be sure to transfer your bottle of wine to a thermos before you go since China Beach doesn't allow glass containers.

3. Hike and Late Lunch or Early Dinner at the Mountain Home Inn: Talk about crazy views... Located at the top of Mount Tamalpais, you can drink in panoramic vistas of redwood forests, sea-blown fog, and the Pacific Ocean while you enjoy an extensive wine list and delicious local cuisine.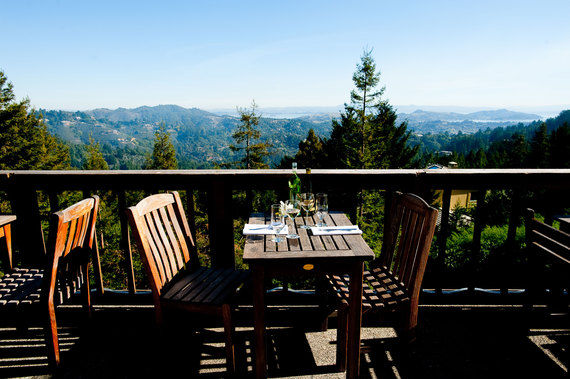 (Photo courtesy of The Mountain Home Inn)
But, don't go straight to the restaurant... Stop at the front desk first and ask for hiking trail maps. You and your Valentine can hike to Muir Woods or the Tourist Club and then reward yourselves afterward with a bottle of Chardonnay and Niman Ranch burgers.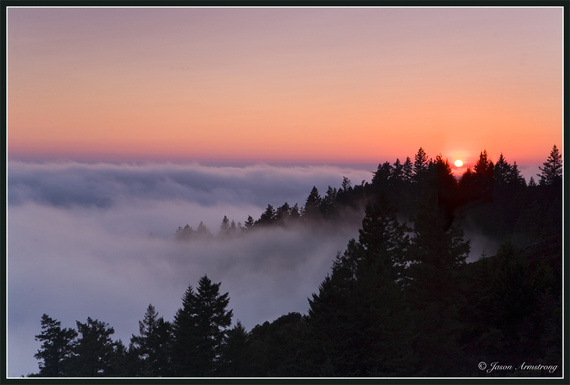 (Photo courtesy of The Mountain Home Inn)
4. Oysters at The Marshall Store on Tomales Bay: Despite being located in a shanty off the side of the highway, The Marshall Store offers up some of the Bay Area's finest seafood and views of Tomales Bay.
(Photo courtesy of David Williard)
Don't expect table service at this oyster shack and smokehouse. Take your BBQ oysters and bottle of wine (they offer a good wine and beer selection) to sit at a wooden plank on stools and look out at the breathtaking bay. Tip: don't rush home! Take a hike or visit the town of Point Reyes. You won't want to miss the unforgettable sunset.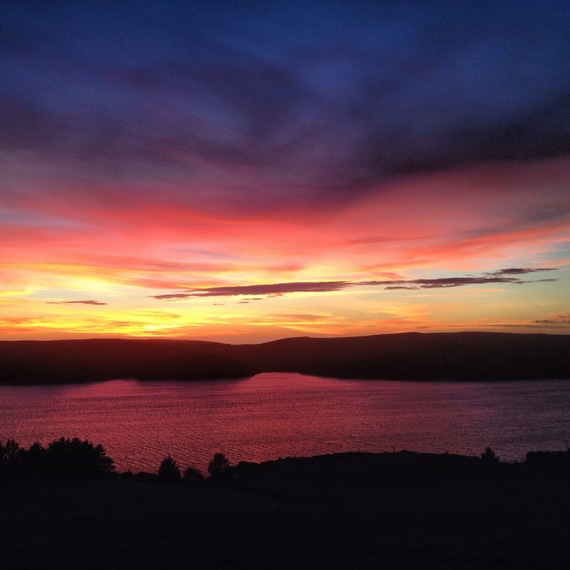 (Photo courtesy of David Williard)
5. Wine Tasting and Picnic at Viansa Winery: This picturesque Sonoma winery is one of the first you encounter as you enter Sonoma, which means it's about 40 minutes from the Golden Gate Bridge.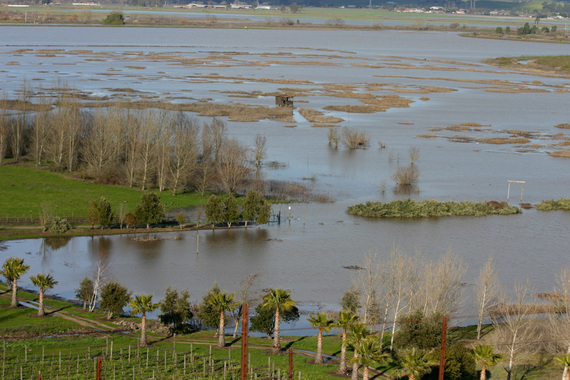 (Photo courtesy of Viansa)
With sweeping views of vine-covered hills and wetlands, the winery not only has a tasting room and a marketplace where you can buy gourmet sandwiches and snacks, but it also has patios and a vast lawn to enjoy your vino-enhanced picnic. Tip: Can't get rid of the kids for Valentine's Day? Bring them to Viansa for a picnic and the adults can enjoy wine while the kids frolic on the lawn.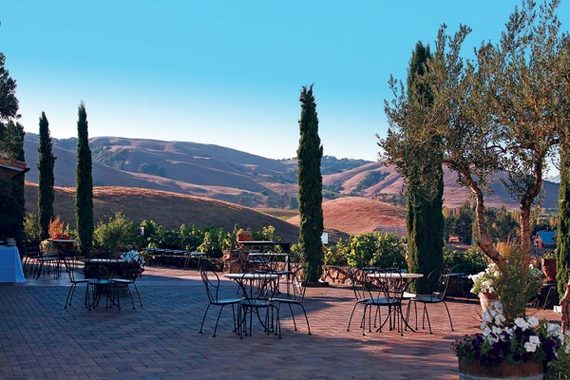 (Photo courtesy of Viansa)
If you decide to ignore my warning and opt for the overpriced gen pop meal, don't come crying to me when you're filet mignon ordered rare comes well done and your significant other cries because everyone at the tables around you were getting engaged. You brought it upon yourself... I can't promise there won't be any engagements at the above-mentioned venues, but I can at least vouch for the food and the views.