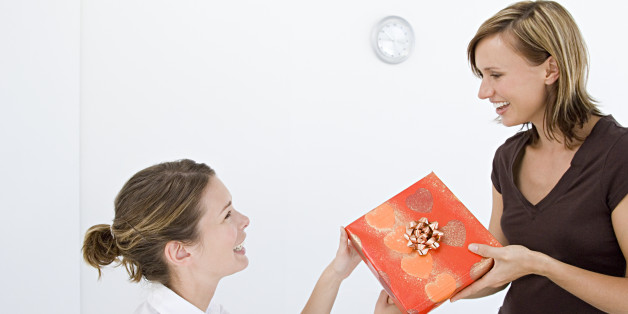 Let's face it... We've all been on both the giving and receiving ends of epic Secret Santa failures. You agonize over what to buy for the set price point - stalking your recipient's cube and Facebook page for inspiration... But of course you end up buying her something that ends up stuffed in her drawer, only to be discovered when she's clearing out her desk on her last day.
I certainly know I've been on the uncomfortable receiving end of a few cringeworthy gifts over the years... I slowly open the enticingly wrapped package only to find an avenging unicorn play set. Everyone stares at me, eager to see my performed reaction. I flash a fake grin and shout a little too loud, "I just love it!" and impale the included mime doll with my new avenging unicorn's horn.
Let's end this madness right now... Everyone is going to be happy with their Secret Santa gifts this year because you're going to forward this to all your office mates. No murderous unicorns this time around...
$10 Gift: Ulta Jack Frost Limited Edition Holiday Body Lotion ($9.50)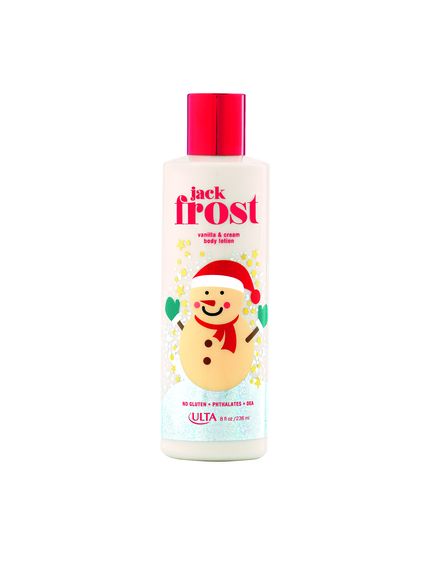 With a delicious vanilla and cream scent, this body lotion feels more like a luxurious cream. Chock full of vitamins A, B5 & E, this generously sized (8 oz.) lotion will keep your cube mate smelling like a Christmas kitchen way past New Year's Eve. Available at Ulta stores and Ulta.com.
$15 Gift: Burt's Bees Honey Pot ($14.99)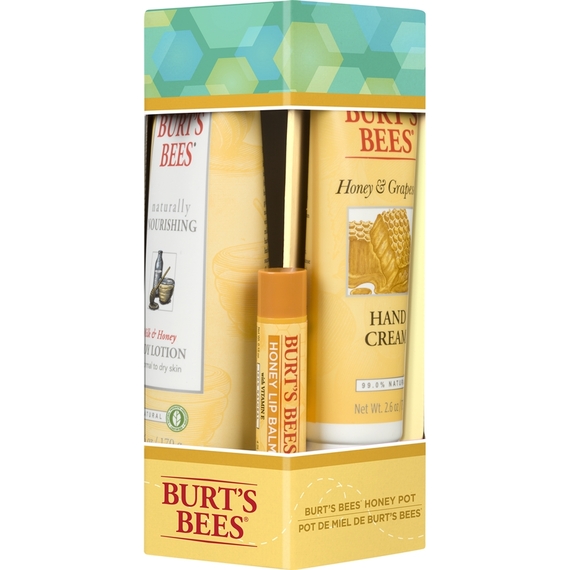 Being that you and your coworkers probably sit in an office that blares dry heat all day, any of you would benefit from a little honey healing. This trio includes Thoroughly Therapeutic Honey & Grapeseed Oil Hand Cream, Naturally Nourishing Milk & Honey Body Lotion, and Honey Lip Balm - all of which should be passed around and shared (except the lip balm, of course!) during this holiday season. Available at Burtsbees.com.


$20 Gift: Deborah Lippmann Holiday Gifting Duet in Jazz Standards ($19.00)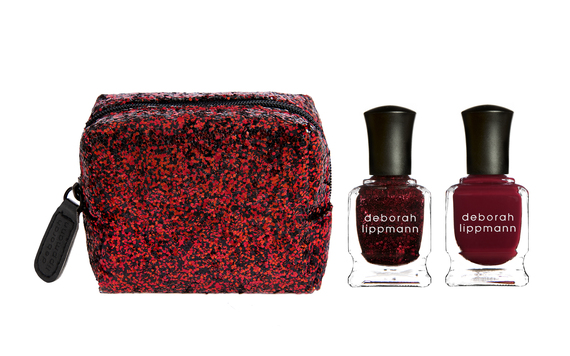 Trust me, you're going to want to buy one for yourself and your Secret Santa. This adorable little glitter makeup bag contains two holiday-screaming nail lacquers - a classic red and glittering ruby. Wear them separately or layer them for extra festive flare. Available at deborahlippmann.com.

$25 Gift: IT Cosmetics The IT Factor Duo ($24.00)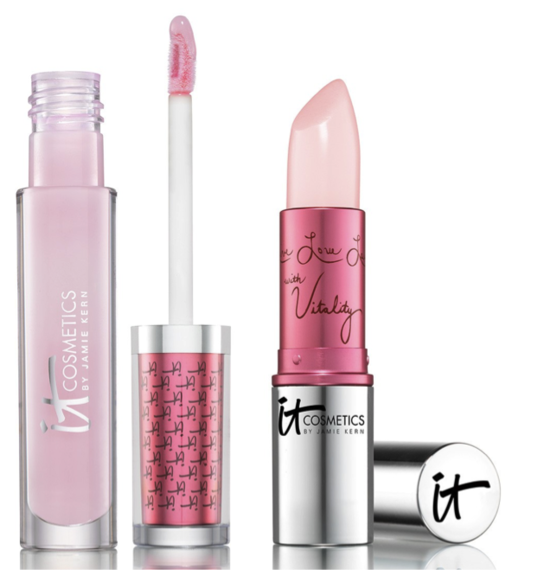 Don't be fooled by what looks like two pale pink lip colors. The Vitality Lip Flush 4-in-1 Lipstick Stain and Vitality Lip Blush both give your lips a natural, just-bitten stain. Best part? The Lip Flush is packed with Plum Oil, Cherry Oil, Shea Butter, Aloe and Jojoba to keep your pucker hydrated, while the anti-aging Lip Blush (a lip gloss stain) has 9 butters and oils, plus collagen, peptides and hyaluronic acid. Available at Ulta stores and Ulta.com.
$30 Gift: RAMY Beauty Therapy Lipstick Set in Holiday Reds ($29.99)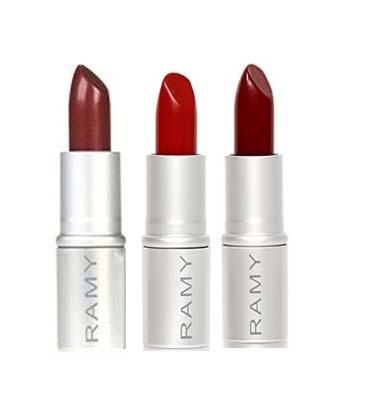 You're basically giving your lucky recipient a lipstick wardrobe for the rest of the holiday season (actually the entire winter season). This trio includes a sheer red, brick red, and classic red - all infused with hydrating powerhouse ingredients like Avocado Oil and Vitamin E.

$40 Gift: Indie Lee Lavender Chamomile Moisturizing Oil ($36.00)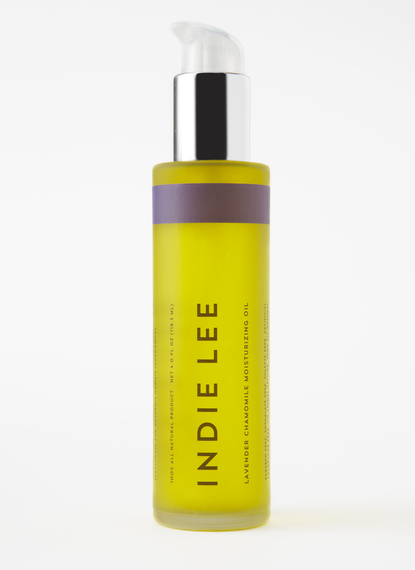 I love that this all-purpose oil for hair, face, and body has only 4 ingredients: Jojoba Oil, Apricot Oil, Essential Oils of Lavender and Chamomile. I personally adore slathering on this light yet effective oil after a long bath. Available at IndieLee.com.

$50 Gift: Laura Geller 20 Shades of Baked ($49.00)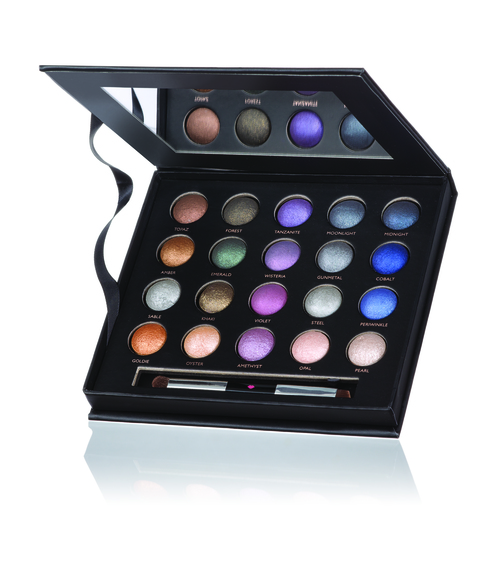 When you see these highly-pigmented eyeshadow shades in person you're probably going to want to buy one of these sets for yourself. These shadows begin as liquid pigments and are then baked on terracotta tiles for 24 hours and hand-finished in Italy. The result is weightless, creamy powder shadows with vibrant color payoff. Available at Ulta stores and Ulta.com.