I used to be a working musician. And it was one of the toughest jobs of my life.

A band has to compete in a tight marketplace. In much the same way that products fight for dollars and mindshare, our band had to fight for every shred of recognition.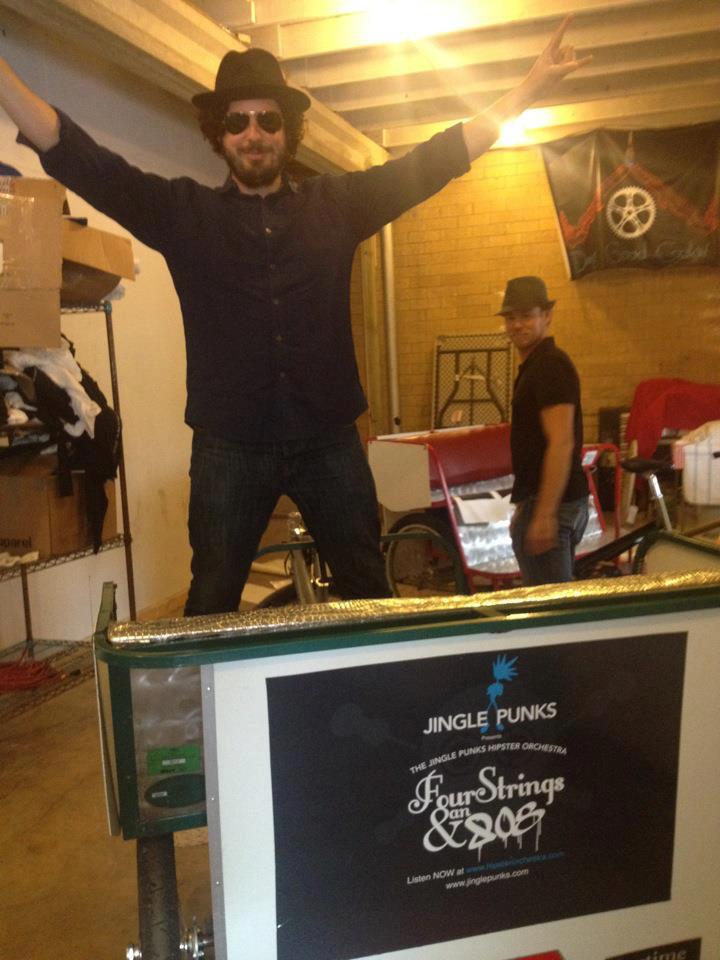 We may not have had the coolest haircuts, the skinniest jeans, or the hottest girlfriends (actually we did), but we had a strong brand identity. How did we achieve that? Crazy, high energy sets with upbeat rockers and the odd flash of indecent exposure (ask me about it sometime, preferably over a drink) helped. But also, we were vigilant about following every big show we played with a nonstop onslaught of us forcing our merch -- you know, merchandise, merch, swag -- down our fans', and future fans', throats.

Many of the "cool" bands thought this kind of blatant campaigning was gauche, uncool, and beneath them.

They were wrong. Being cool is fleeting. Being remembered is forever.

Flash forward two years later. I traded in gigging for starting my own company. I didn't, however, change my style of hustling for brand recognition. Ask anyone who took a meeting with me during that fragile inception period. OUT OF THE GATE I was branding myself as Jingle Jared, a gonzo rock 'n' roll CEO who never went to a meeting without a Jingle Punks t-shirt and other crazy swag.

And people remembered who I was.

You may ask, is this going too far? Well if you're a dentist, you may want to dial it down a bit. Still, my dentist gives me a free toothbrush, branded with his name on it, when I leave his office.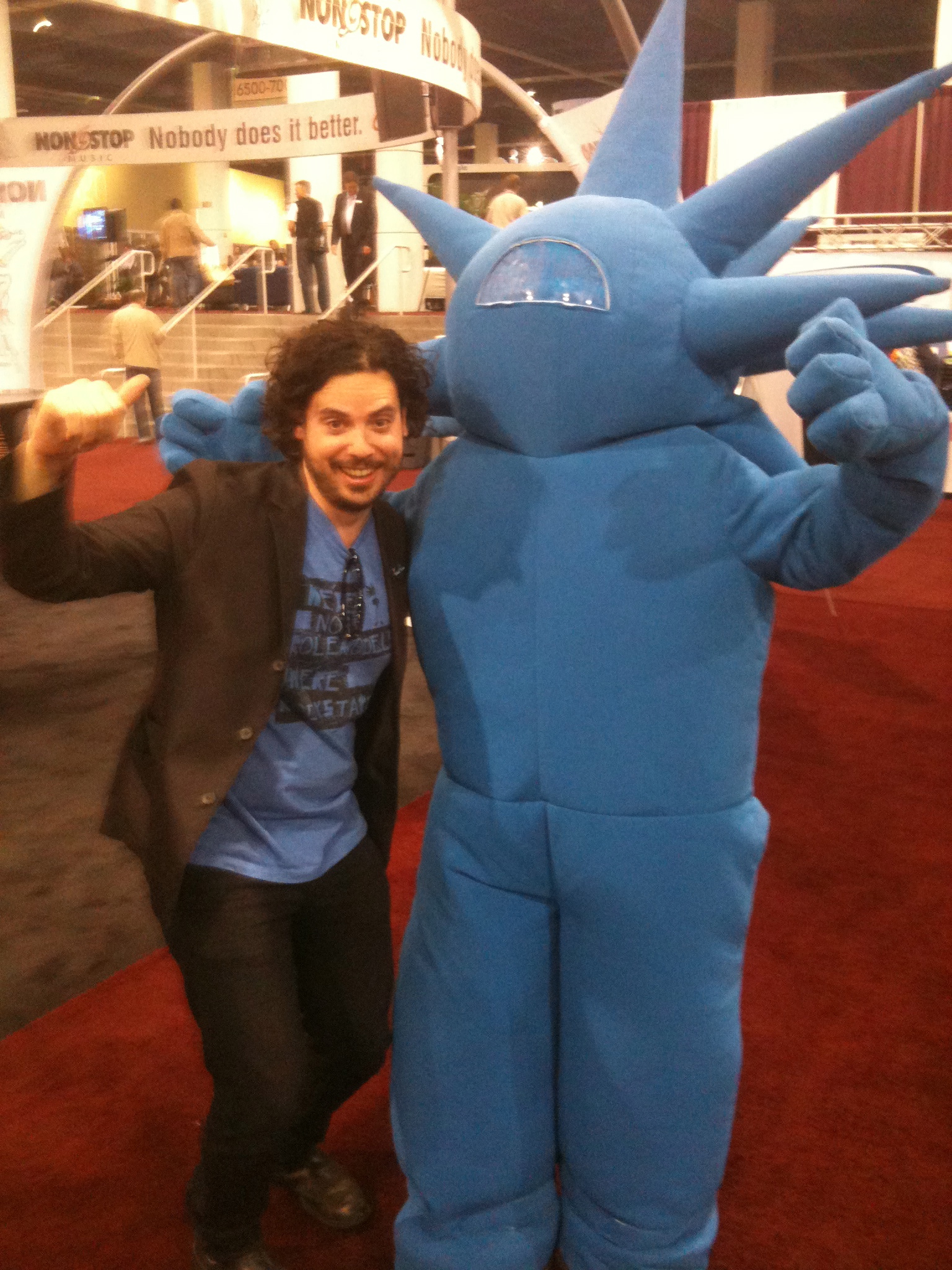 Often in media, it's who has the best branding that wins, not just who has the best product. I've heard that people have not heard of you until they've heard of you three times. In my experience, that makes sense. So it can't be harmful for people to be walking around in a cool shirt that bears your company's logo.

Think about it: you, and your peers, mingle with people in same sector. If someone notices a cool shirt, simple curiosity will lead to a question about the shirt. Boom: your merch becomes word of mouth branding and PR.
When bands tour, they set up a merch table at the venue. They sell shirts, stickers, pins... basically, they're selling ads for themselves.
When you play a show (have a meeting), or when you tour (go on a business trip), don't forget your merch. Business cards? Yes, of course. But T-shirts, or really, anything memorable, should be there, too.
When I was in a band, I met a musical hero of mine. Of course, I gave him a shirt. To my excitement, he wore it at a high profile gig. Thanks to that exposure, and the eyeballs that came from the event, not to mention the many photographs of the show, people began to wonder who my band was. ALL BECAUSE A GUY WORE MY SHIRT. Unbeatable advertising, and it was, essentially, free. Now of course, I make sure I have several shirts on me at all times, because you never know -- I might run into Steven Spielberg, or Wes Anderson, or another hero of mine. If that happens, I'm prepared -- and opportunity favors the prepared (see Black Swan by Nassim Taleb.)
Business and the rock star life/grind are not so different. Meetings are your world tour. When you head out on tour, make sure you have a merch table. Your branding can't survive without it.
Jared Gutstadt is the co-founder and co-CEO of Jingle Punks, a global licensing and commercial music production company based in New York. Follow him at @jinglejared and follow Jingle Punks at @jinglepunks, and on Facebook.