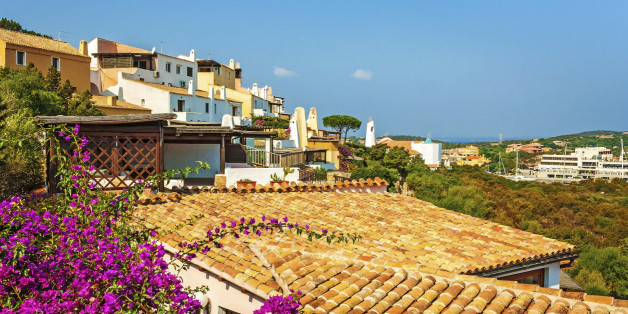 Imagine you're planning a much-needed vacation. You rent a home using an online site and pay in full to secure the deal. You board your flight and travel to your destination, excited to be far away from work and ready to relax. You arrive at your rental to get the keys -- and find out you've been scammed.
Here's how it typically works: Cyberthieves create a fake version of a leading travel website and advertise for a rental using a photo taken directly from the Internet. The scammers finish their "listing" with random interior photos and content pilfered from other vacation rental sites. It produces an unfortunate situation for both parties: The vacationers don't get their paid-for vacation, and the oblivious owners must confront disappointed -- and usually angry -- people knocking on their door demanding answers.
Unfortunately, the above scenario is one example of many. Last year, thousands of complaints were placed with the U.S. Federal Trade Commission (FTC). The FTC reports that some victims lost money by wiring cash to thieves posing as property owners. Others lost money through fake websites replicating legitimate sites.
In today's economy, in which home sharing has become more popular, how can travelers protect themselves from a range of potential online scams? Here are some suggestions:
Review rental contracts carefully. Check the address of the property you're interested in with on-the-ground resources like the local tourism office or the leading real estate brokerage in the community. While you're speaking with the tourism office, ask if there have been any specific complaints against the rental service you have consulted, or if there might be more reliable and possibly more affordable rental resources in town.
Be wary of your source. Legitimate property owners may use free print or Web classified ads to save money, but it's important to vet any free listing very carefully. Also, confirm with a live representative to ensure the site is legitimate.
Compare rental rates in the immediate area. A good deal might be tempting to seize immediately, but the FTC notes that severely below-market pricing for rentals and other vacation services in a community might indicate a scam. Crosscheck the pricing of home rentals and related services in the community before you make a reservation. Given the example above, don't rely on the Internet alone. Pick up the phone and speak to the property owner directly.
Check transient license law in your destination city. Transient licenses regulate properties rented to guests for time periods generally 30 days or less. Call your destination city to get details on their transient license law and whether you can confirm the registration of the property you're considering. Ask the property owner for a copy of their transient license and see if the city will share the same license for your inspection to make sure they match. Also ask the city whether any specific complaints are available for the property you are considering.
Be wary of phishing scams. Be on the lookout for email and phone scammers who masquerade as employees of businesses you trust; they're after your bank or credit information. If you receive emails or phone calls demanding advance payments, contact the original online website to confirm your reservation and payment policy. Recently, Booking.com had to pay out compensation to more than 10,000 customers from the U.S., UK, France, Italy, Portugal and the UAE who were victims of a phishing scam.
Follow recommendations. Personal recommendations from friends and family can ensure a safe transaction. If you know someone who has visited a destination or rented property recently, ask which companies or individuals they would recommend.
Report fraud. Finally, if you become a victim of fraud, report it immediately so others don't fall victim to the same trap. To do so, inform the local police at your vacation destination, the Better Business Bureau and the FTC. When you get home, notify your local police or your state attorney general's consumer protection office to alert them to this particular cybercrime if you made the money transfer from your home state.
Bottom line: Online travel reservations are an enormous time and money saver, but vacation property rental is attracting its own brand of cyberthieves. Be cautious and do your homework to vet the rental properties before booking that dream trip.
Jason Alderman directs Visa's financial education programs. To follow Practical Money Skills on Twitter, visit twitter.com/PracticalMoney.
PHOTO GALLERY
Ten Common Money Scams