Have you ever thought you missed your true calling in life? That instead of flipping burgers/washing dishes/defrauding investors you should have been a heart surgeon?
Well, now one simple computer game by Bossa Studios is giving you the chance to live out your fantasy. Via Kotaku, the game is called "Surgeon Simulator" and it quite simply simulates open-heart surgery, from the comfort of your laptop or desktop.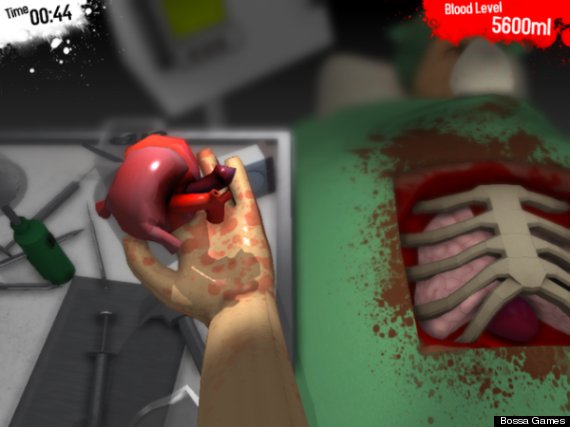 Gameplay is fairly self-explanatory: You control the hand of an amateur surgeon who must successfully perform heart surgery, "complet[ing] the operation in the quickest time possible, with minimal blood loss."
Here's a (pretty graphic) trailer for the game:
Let's go ahead and add this to the list of things on YouTube you shouldn't try at home, okay?
You can play the game online here. If you have a weak stomach -- or a shaky hand -- you might want to skip it.