We are all consumers.
As consumers, we all know about manufacturers' rebates and retail specials that help drive our interest in products. Rebates have ruled in marketing for as long as manufacturers have moved product. And they work: over $76 billion in rebates are processed annually according to some estimates and while rebates may help close the sale, they are not enough to build true brand loyalty.
Here's the thing: the present model for processing rebate claims has built-in a system of "breakage." This, of course, is the expectation that about half of the rebate claims will not be fulfilled for one reason or another. Statistics range anywhere from just 10-30% in electronics (PC Data) of rebate claims coming to fruition up to a high of NPD Group's estimate of 50-60% fulfillment. I believe that as an industry, we need to change the way we handle rebates and work toward 100% redemption rates.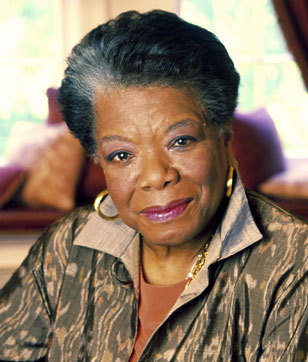 "I've learned that people will forget what you said, people will forget what you did, but people will never forget how you made them feel."
― Maya Angelou Brand loyalty and lifetime customer relationships are built on emotion - specifically how your brand and products make your customers feel. It is my experience having worked in both managing sales commissions for great sales people and in fulfilling rebates (and we have processed over 10 million such transactions to date), that consumers and salespeople have emotional attachment to brands and manufacturers who not only pay them back (e.g. sales incentives) but those who provide a superior overall brand experience
According to the National Retail Federation, "From the customer's viewpoint, the experience is the ultimate conveyor of value to him/her as well as a primary influence on customer behavior. It follows that, all things being equal, an optimized customer experience will cause a customer to repeat (if not expand) purchasing with a particular organization.
The notion of a one-to-one customer relationship (is) diminishing by a one-to-many (segment-based) relationship. Yet the intimacy of one-to-one is not lost. It is provided through 'mass personalization' techniques." Through technology, one-to-one becomes easier to scale and makes building meaningful connection with your customers
By creating a rebate relationship with a retailer and manufacturer, the consumer is already willing to provide personal data to inform remarketing efforts to help shape future sales. The data is invaluable. Just ask Amazon about forging those online relationships and calculating consumer interests for upsell opportunities. The onus is on us as an industry to continue to add value to the lives of our cherished consumers and show them that the relationship with our brands can be a symbiotic one.
Brian Solis recently told us at a marketing conference:
"Reciprocity makes people loyal and want to become an advocate. You can make your brand relevant to them. Brands have a functional value but also need to have an emotional value.

Define the problem the customer has and solve it. Solve it quickly. Brand experience and user experience and customer experience all have to be considered simultaneously."
So let's re-tool our approach: the industry phenomenon known as breakage needs to be stopped. Consumers are often asked to perform unnecessary tasks with the idea that somewhere along this journey, their focus on rebate redemption will fall away. Even with some of today's online submissions, verification and authentication takes time for manufacturers and rebate clearinghouses. On average, it takes a minimum of six to eight weeks. If a rebate is offered, today's data capture and chain of custody programs using cloud based technology means processing can be fast and seamless. The fact is, if the consumer has made a purchase of your product, they have already honored their end of the bargain.
Let's start a "rebate revolution." Let's start by honoring all qualifying rebate claims. Let's make it easy for the consumer by using technology. Your in-store tablets and electronic communications start the process to track and trace rebate claims. Let the rebate process become an extension of an engaging and positive purchase experience and the beginning of a long and happy relationship with the brand.