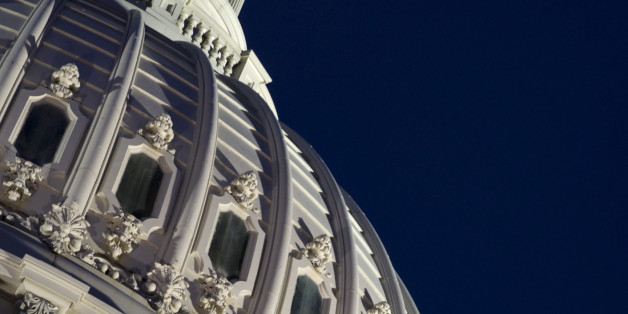 We need immigration reform, now.
Too many people are hurt every day through deportation, through fear, and through gridlock. Yet Congressman Dave Reichert, a supposed moderate, refuses to stand up for the pro-business, pro-labor, pro-America immigration reform bill that is waiting before Congress.
The nation wants comprehensive immigration reform. Our district wants it. I hear every day from concerned citizens and polls reflect this support. Business backs reform and our agricultural industry needs it to survive. This year may be the biggest apple harvest in history, but growers and distributors are worried their apples will wither and die hanging on the trees because they don't have enough labor to pick them all and get them to market.
Representative Reichert himself said he was in favor of immigration reform, but we're past the point of talking. The House leadership has said they hope to move immigration reform this year, and recent polls show that even most Tea Party Republican support taking action this year, but we're running out of time.
Perhaps he is waiting for the perfect bill? Perhaps he has forgotten perfect bills don't exist. Perhaps he's waiting until after the 2014 midterm elections to take a real stand. The rest of us cannot wait.
The employees at Crunch Pak, the world's leading supplier of packaged apple slices, cannot wait. Crunch Pak employs 900 people in Cashmere alone. Their business is vital to our district. Just last week, Crunch Pak announced that without reform, they will be forced to let go hundreds of employees who may not be able to prove their status. Loyal employees of Crunch Pak who have worked for the company for over a decade, living and spending in our community, will be told to pack their bags. Families will be torn apart. Cities such as Wenatchee will lose tax revenue and our local economy will suffer.
There is a compromise bill sitting in the House of Representatives in Washington, DC that would solve this problem. This bill, HR 15, provides for comprehensive immigration reform. Employers will have to verify that their employees have the documentation required to work legally. Employees will be provided with visas that provide legal status to live and contribute in the United States. If this bill came up for a vote, it would pass.
Reichert has chosen not to support this comprehensive immigration plan. He claims he supports immigration reform, but when it comes to putting his name on a bill and forcing a vote on reform that will save the jobs of people in his district, he shies away from the leadership our district needs. Instead, he's waiting for someone else to stand up against the anti-reform extremists in his own party.
We need to hold Reichert accountable. Our agricultural community, our local businesses, and our families all support comprehensive immigration reform. It's the right thing to do for Washington.
Jason Ritchie is a candidate for Washington's 8th Congressional District.