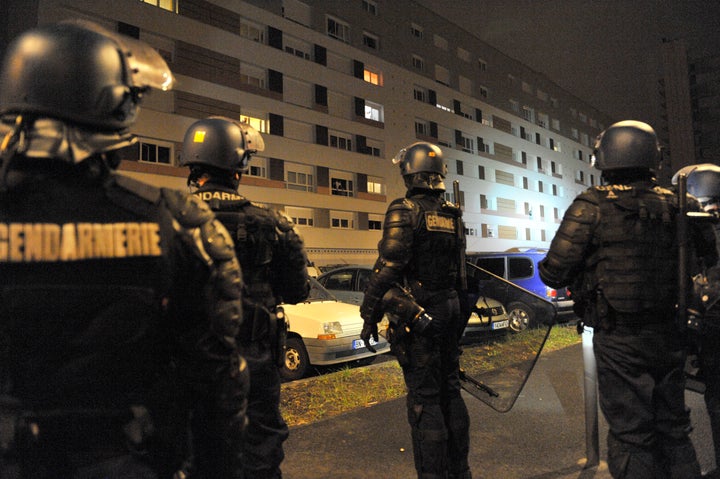 Three years ago, Marva Davis lost two sons in one day. The first, Timothy, died in the morning, at 8 am, in Oregon Health & Science University Hospital. Ten years earlier, he had a heart transplant. But, at 23, his heart and kidneys couldn't hold on any longer. His brother, Aaron, older by two years, stayed by his side for days. When Timothy died, a grieving Aaron left the hospital distraught and suicidal. His family members, worried, did what they thought was best. They called the police for a welfare check. By 6:54 pm, Aaron was dead. But he did not kill himself. A police sniper shot him in the back with an AR-15 rifle as he walked backwards with his hands behind his head. A police dog bit Aaron's lifeless calf and shin. He had complied completely but failed to place his hands in the air. Two years later, the mayor of Portland apologized to Marva -- and the city settled a lawsuit for $1.2 million, the bulk of which is held in a trust for Aaron's children. Though a Grand Jury expressed outrage over Aaron's death, they couldn't indict the sniper, Officer Ronald Frashour. Instead, they wrote that "the Portland Police Bureau should be held responsible for this tragedy."
The U.S. Department of Justice agreed. After a 14-month investigation, they found that the Portland Police Bureau (PPB) "engages in a pattern or practice of unnecessary or unreasonable force during interactions with people who have or are perceived to have mental illness." Too frequently, officers were found to escalate force against people with mental illness -- who, because of their mental illness, sometimes cannot comply with an officer's orders. Even when force was justified, some officers used an excessive amount. The DOJ cited examples of officers using multiple cycles of Taser shock (including once against someone in a diabetic emergency) rather than a single justified use. In the last three years, PPB officers used deadly force against 12 people. Ten suffered from mental illness.
The city of Portland and the PPB cooperated with the DOJ in the investigation. "We need to react to people in mental health crisis with empathy and compassion," Police Chief Mike Reese said. "We can't treat them the same way we treat a bank robber." If approved by U.S. District Judge Michael H. Simon, the agreement between the DOJ and the city of Portland will require:
changes in PPB's policy, training, supervisory oversight, community-based mental health services, crisis intervention, employee information systems, officer accountability and community engagement and oversight. The agreement calls for an independent compliance officer and community liaison, who will be responsible for synthesizing data related to PPB's use of force, reporting to the city council, the Justice Department and the public, and gathering input from the public related to PPB's compliance with the agreement. The agreement also lays the framework for a community oversight advisory board, which will be a crucial mechanism for civil engagement in the reform process.
But not everyone agrees with the settlement.
The Portland police union has filed a motion in federal court to block the agreement between the DOJ and the city of Portland. The police union argues that new force standards and restrictions jeopardize the safety of officers, and the citizens they protect. Moreover, the union says it is wrong for the city to reach an agreement to change standards without an agreement with the union over how this affects working conditions. Though the City Council approved the settlement on November 14, Judge Simon will allow motions to intervene until January 8 and citizens who wish to be heard at a fairness hearing to submit comments until January 22. The next court hearing is scheduled for February 19.
Some will argue that compassion for others means risk for officers. That empathy for criminals, or even suspects, means an insensitivity to victims. That force makes us safe, so any question of force makes us vulnerable. But it was devotion to force that made Aaron vulnerable. A harmless lack of movement became an officer's unacceptable risk, since he did not know something other than malice could cause a man to disregard his commands. On that afternoon, a lack of empathy for a grieving brother made Aaron a victim, and took a second son from a mother within 12 hours. And it is perhaps this lack of empathy, or the perception of it, that jeopardizes the safety of officers and the community most greatly -- and that the PPB must do the most to correct. "As a mother, I regrettably do not believe my living sons are safe. That bond of community trust has been broken," Marva said when her settlement was announced. "I cannot say to them that if there is a mental health crisis... 'call the police.'"