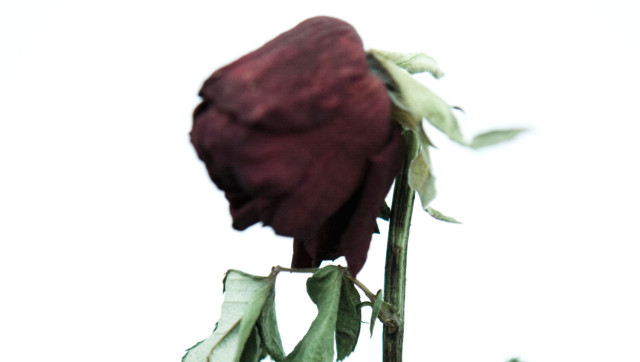 "You are older at this moment than you've ever been before, and it's the youngest you're ever going to get."

That's one of many takeaways from Tim Kreider's opinion piece in the NYT, where he begins with a reflection on his sadness over his mother deciding to relocate to a retirement community and transitions into confronting a reality we all share: "you are going to die."
Says Kreider:
Because of all the stories we've absorbed, we vaguely imagine that our lives will take the shape of a narrative -- the classic Aristotelian ramp diagram of gradual rising action (struggle and setbacks), climax (happy marriage, professional success), and a brief, cozy denoument (kicking back with family and friends, remembering the good times on a porch someplace pretty). But life is not shaped like a story; it's an elongate and flattened bell curve, with an attenuated, anticlimactic decline as long as its beginning. Friends have described seeing their parents lose their faculties one by one, in more or less the reverse order that their young children are acquiring them.
But as much as dying remains the same, it also changes. CNBC's Tyler Mathisen, who is working on a documentary about the business of death, reports on the growing popularity of cremation.
Every year in America, 2.5 million people die. In 2011, the last year for which numbers are available, 42 percent were cremated, according to the funeral directors association. That's double the rate of just 15 years ago. In some states, largely in the West, the cremation rate tops 70 percent. In Washington, it's 72 percent; in Nevada, almost 74 percent. (The lowest rate of cremation, in case you need a great pick-up line, is Mississippi's, at 15.7 percent.)
Back to religion for a moment: the three-day church and minister-filled extravaganza that was President Barack Obama's inauguration (and its related events) is over, but before it was, Mark Driscoll of Seattle's Mars Hill Church had this to say:
Praying for our president, who today will place his hand on a Bible he does not believe to take an oath to a God he likely does not know.

— Mark Driscoll (@PastorMark) January 21, 2013
Over at Ministry Matters, Shane Raynor
makes his observations
.