"There are no problems we cannot solve together, and very few that we can solve by ourselves."
- Lyndon B. Johnson
When my daughter, Alexandra "Alex" Scott, told a reporter in 2004 that she wanted to raise $1 million to help find a cure for childhood cancer, the first thing that went through many people's minds (including mine) was -- that's impossible. How in the world was one little girl, who was getting progressively sicker battling her own cancer, going to raise $1 million through a lemonade stand?
Of course, Alex had done the impossible before -- she taught herself how to walk without any feeling in her legs, and perhaps her most famous feat at that time was raising tens of thousands of dollars at her front yard lemonade stands, an idea we had deemed "cute." What Alex knew and we didn't, held a childlike simplicity -- when we come together to work toward a common goal, anything is possible. Alex would reach her $1 million goal prior to her death at the age of 8 on August 1, 2004; proving that nothing is impossible, and with the help of others, things we thought unreachable are in fact within our grasp.
As you may or may not know, September marks National Childhood Cancer Awareness Month, a month that has thus far flown highly under the radar. While we work to raise the profile of the month through our own collaborative initiative, the Million Mile Run, we cannot help but be reminded of those who work each and every day, sometimes into the wee hours of the night, to achieve what Alex set out to do in the first place -- find cures for all childhood cancers. Researchers are quite literally the most radiant examples of what is possible when you work together -- they defy the odds, come up with new theories of how to treat children to ultimately eradicate cancer and arguably the most important thing they do is bring hope to families who have come to the end of their treatment options. I can speak to this firsthand, researchers extended Alex's life time and time again, bringing new treatments to trial, treatments that would ultimately give Alex the time she needed to see her dream thrive.
It was at the Children's Hospital of Philadelphia that Alex received a new treatment, one that made her feel better. It was then that she had the realization that doctors needed help too, they need help in their search for cures, or in her 4-year-old words, "I want to help doctors so they can help other children feel better, like they made me feel better." I am astonished to this day of Alex's wisdom, but she knew how important time was; I cannot begin to think how different my life would have been without that time, Alex's Lemonade Stand Foundation wouldn't even exist.
I was reminded of this recently when watching a video that our sponsor Northwestern Mutual created to celebrate these researchers, who literally are "Heroes for a Cure." In the video two young childhood cancer fighters share how these heroes have changed their lives. Eight-year-old Brooke Mulford, who is literally fighting for her life, has reached the end of her treatment options, and I cannot help but hear her mom Amy's words echo in my mind -- "I hope that there is a cure in the very near future, I need it now, I don't have 5-10 years, I need it now." The similarities between Alex and Brooke's battles are startling, and I know that Brooke too deserves the chance to see her dreams take flight -- all children who face cancer deserve that chance. The researchers, these unsung heroes, are working to do just that, to give Brooke and other childhood cancer fighters more time, time that will allow more cures to be discovered.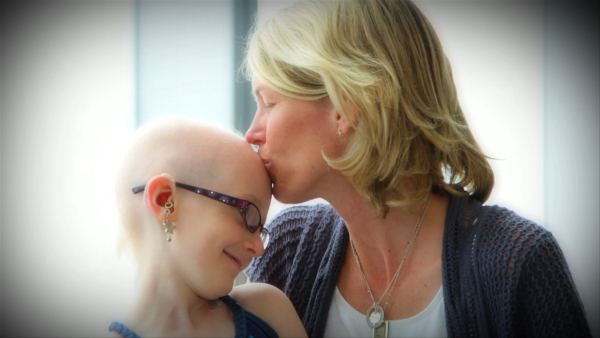 The bottom line here is a simple one -- research is imperative to finding cures for kids like Alex, Brooke and the thousands of others who will be diagnosed with childhood cancer this year. These children and their families are counting on the researchers to do their jobs, but they are counting on us too -- research needs funding, funding that we can help provide. This September, let's raise the profile of National Childhood Cancer Awareness Month to let everyone know how important the fight is, and how important it is to allow children's dreams to take shape -- you never know the difference they will make.
Need an easy way to help? For every share of Northwestern Mutual's video, $2 will be donated to Alex's Lemonade Stand Foundation.