If you looked up the definition of laughter, you would find out that it is an expression of merriment or amusement. What you will not find in the pages of the dictionary is that laughter is good for you, that it has the ability to turn something negative into something positive and that it can bring people together. However, I subscribe to the notion that laughter has the power to do all of these things, and more.
Here at Alex's Lemonade Stand Foundation, we deal with a very serious subject, and one that we couldn't be more serious about -- finding better treatments and ultimately cures for all kids with cancer. So what place does laughter have in that? While laughter might not be a medicine that will cure cancer, we think it's a pretty useful tool in strengthening our bond as we work toward cures.
If you are familiar with the staff at ALSF, having met us in person, by following us on Facebook, or have come to call us your friends or even family members, you likely know that we are nothing if not hardworking. In fact deeming us hardworking is an understatement, finding cures for kids with cancer is the thing that we are most passionate about, that we are most dedicated to, and that we spend every waking moment thinking about. Sounds like an easy recipe for a burn out, doesn't it? Well, it could be, if it weren't for the role that laughter plays in our daily office lives.
If you haven't figured this out by now (it's not much of a secret), I'm a bit of a prankster. Along with being the co-executive director of Alex's Lemonade Stand Foundation and a running enthusiast, my other hobby is laughing. It's true, I'm the one who can usually be found breaking up the seriousness in the office, which I find provides a bit of levity while we remain unbelievably dedicated to our work.
Are you wondering what exactly I mean by pranks? Sure, I tell my fair share of jokes, but I also like to remind all of Team Alex that we deal with a heavy topic here, so to keep ourselves on the right track, we have fun too.
Here are a few examples of my most favorite pranks!
1. Wrapping a new employee's car in Saran Wrap or toilet paper!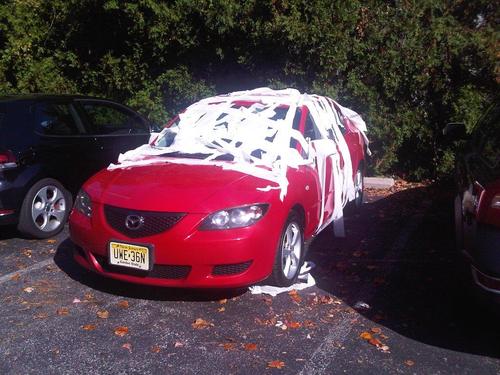 2. Finding old photos of staff members and posting them all over the office!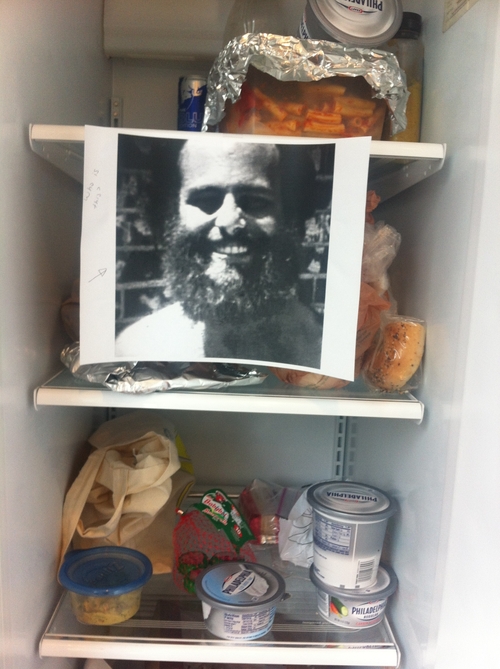 3. Letting people who are out of the office on vacation know how much they are missed.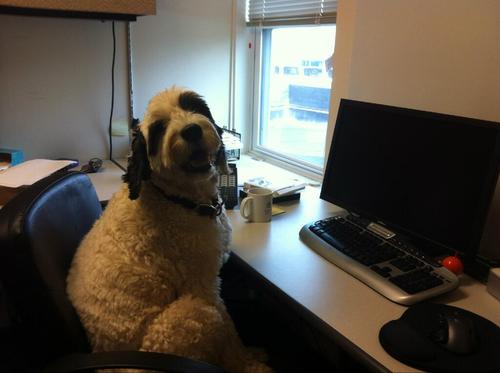 So while laughter is not the best medicine, and it cannot cure cancer, it can help all of us get through some really difficult things and can be used as a tool to keeping us all sane. One day recently I was walking through the halls of our office and I heard giggling coming from the office of a brand new staff member and I thought to myself, she's going to fit right in here!
Can you remember the last time you laughed? Whether your answer is yes or no, I hope you'll watch this video and maybe it will brighten your day with a little laughter!