There is an old saying that says "the longest journey begins with a single step." This couldn't be a more accurate description of an annual journey we are about to begin which will take us one million miles (and more). The hardest part of this journey will be taking that very first step.
The journey that we are undertaking is one that will take us long distances, but perhaps more importantly will go the distance to raise awareness for Childhood Cancer Awareness Month (September). Appropriately named Alex's Million Mile (AMM), this event has become the largest, and certainly the longest, childhood cancer event. Participants log miles in their neighborhoods and communities by walking, running and cycling throughout the month.
New this year, Alex's Lemonade Stand Foundation will kick off the month with a virtual event called The First Mile. Those who have signed up to participate, and even those who haven't, will gather in their city centers, or in their local cul-de-sac to log one mile and officially kick off the month. Of course, this will jumpstart our September efforts and log some important first miles, but it will also act as a symbol of togetherness as we walk one mile alongside children and their families who are battling cancer. We will show them that they are not alone in this fight, and that we are here to walk beside them.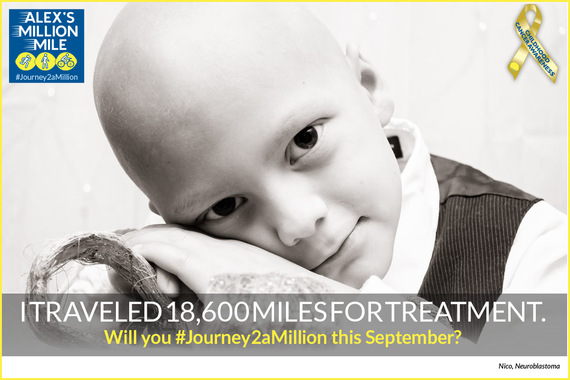 When my daughter Alex was battling cancer, we traveled great distances for her treatment and the opinions of various doctors. At the time of her diagnosis, we lived in Connecticut, where she would first receive treatment. Throughout her journey, we would travel to NYC, Boston and Philadelphia, eventually choosing to move to the Philadelphia area to be closer to treatment. We did that for our daughter, to give her the best chance at a cure and the best quality of life possible. We know firsthand just how far parents would go to find cures for their kids, and that is exactly why we are coming together in this show of solidarity in September.
Since Alex's Lemonade Stand Foundation started over 10 years ago, following in the footsteps of our daughter Alex, we have heard many stories of children going great distances for treatments in the hopes of finding cures. This is one of the reasons we created our travel fund, but it is also the catalyst behind Alex's Million Mile - if children have to travel so far for life-saving treatments, why can't we go a few a miles to raise awareness? I know for me personally, I will log many, many miles in September, and I will push myself every day, using these children and their journeys as my motivation.
Imagine a child who has battled through cancer, or is in the midst of the battle, leading a group on a one mile walk. Talk about motivation to get outside and get moving - if they can do it, so can you. While The First Mile will take place on September 1, don't let that stop you from logging miles throughout the month. Alex's Million Mile was designed to be easy for people everywhere to participate - to log their own miles, on their own schedule, or they can be logged with friends and family members on a more planned timeline.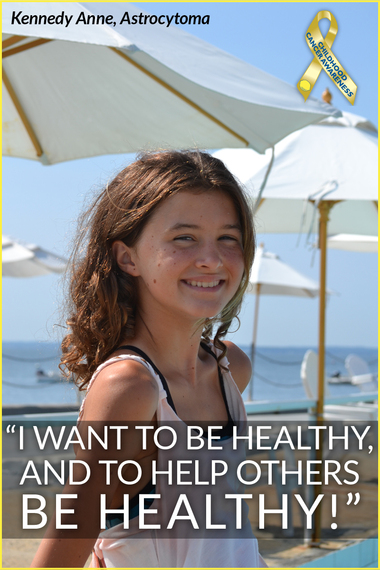 This event will be responsible for making a difference in the lives of kids with cancer. It will do for childhood cancer what the Race For The Cure did for breast cancer, bring it to the forefront of the public's attention and raise a huge amount of funding to find cures for the kids. Participating is fun, easy and personally rewarding. Think about starting your own team www.alexsmillionmile.org , or better yet join my team www.alexslemonade.org/mypage/1132018 . Remember going that first step is the hardest step.