Teen suicide is beyond what most of us can fathom. No parent should have to bury their children. I have done it in my films and even that much was emotionally uncomfortable and draining.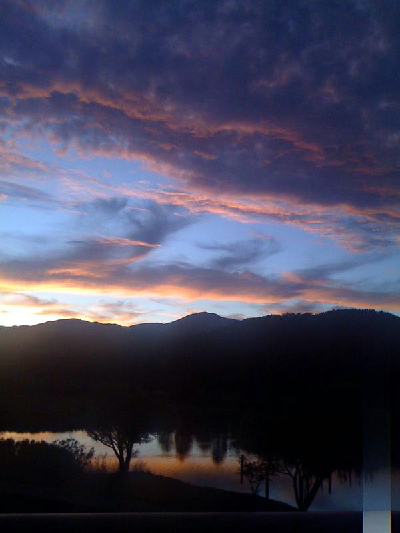 American Indian teens take their own lives at more than two times the rate of any other teen demographic in the USA, according to statistics from the Centers for Disease Control and Prevention. Of course, these numbers are just averages, so on certain reservations the suicide rate is exponentially higher. But calculating the numbers is easy. It's the reasons that are harder to fathom.
Most are kids who do not have drugs or alcohol problems. Many come from financially comfortable families, by Native American standards. And most don't leave a suicide note, so their loved ones suffer the pain of regrets and self blame without the relief of being able to know the true reasons. 
Imagine a 14-year-old girl coming home from school and after putting her books away, hanging herself. Shocking, I know, but this is what had become commonplace on the Mescalero Apache reservation in New Mexico (map). In 2009, they faced a true state of emergency when four teens committed suicide and one attempted suicide in the space of just two months.
Also read Coloradas' moving testimony before the Senate Hearing for the Committee on Indian Affairs.

For some reason the truth about this crisis is seldom publicized by the mainstream media. Maybe we find it comfortable to believe that problems on the reservation are the same as ours in the mainstream. But the situation is more complicated than that.

The American Indian nations are proud and independent people. They're not helpless and they're not seeking outside assistance. In fact -- and this is something we must take to heart in order to truly understand -- historical evidence strongly suggests that it's outside "help," in the form of European colonialism and religious missionary movements, that created this problem in the first place.

For centuries, American Indian culture has been attacked and exploited by our new dominant culture. Traditions, language and spiritual beliefs of so many of the American Indian nations are almost completely extinguished. Is it any wonder that the youth find themselves in an identity crisis?

Hearing all this, it's natural we want to help. But real healing has to come from within the Indian community. What we can do is become educated and empathetic. We can help by learning about and respectfully supporting programs founded by and for Indians on the reservations.

The Mescalero Apache reservation has created their own suicide prevention youth program, Honor Your Life, headed by coordinator Jeremiah Simmons. And the recent news are encouraging: In 2010 there were no teen suicides on the Mescalero Apache reservation. Although kids still talked about taking their own lives, they didn't go through with it.

Janice Merino -- who happens to be a direct descendant of Cochise and a beautiful generous soul whom I cherish dearly -- is a suicide prevention specialist for the Honor Your Life program. Janice says:

"Its interesting because now we are mainly seeing suicide ideation, thoughts but no plans."

This is a huge step in the right direction. I'm incredibly proud of Janice and everyone she works with. The things they accomplished in defiance of all odds and adversity are miraculous. Kudos to Janice, Jeremiah and all the precious people at Honor Your Life!

Janice goes on to say:

"Also the teen pregnancy rate has risen very high and parents are not talking to kids about sex. There have been more bullying issues in middle school. And of course drugs and alcohol issues seem to remain the same."

These are things I'll talk about more in upcoming posts.

Obviously, the greater crisis still looms, not just on the Mescalero Apache reservation, but over all of Indian country. Pine Ridge Oglala Lakota Sioux reservation of South Dakota is another tragic example, with a suicide rate more than three times the average for the rest of the nation.

There are too many stories like these. But by learning the facts, remembering them and sharing them with others, you're a vital part of what happens next. The shift is coming!

As the Apache say: G'u Z'u D'alsh ("Let all good things happen!")

(Photo by Jay Tavare. "The Apache reservation is surrounded by four mountains that are sacred to them. White Mountain is the one seen here.")