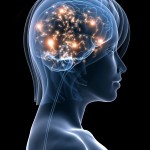 What does it mean to be human in 2012? Are we who we think we are? How will humanity continue to evolve? How does technology play a part in this evolution? These are not simple questions to wrap our minds around, but it seems like the Bay Area is ready to try. San Francisco has become the hot spot for the rapidly-growing think tank movement. Recent interdisciplinary conferences, including Wisdom 2.0 and the Yoga Journal Conference, have begun integrating a range of topics geared toward maintaining balance and humanity in our business and technology-oriented culture.

In January, San Francisco hosted the 5-day Yoga Journal Conference. The conference's list of presenters were among the world's most esteemed experts in ancient yoga philosophy and practice. Gary Kraftsow spoke on using ancient insights for modern-day life. His advice: "... abandon distractions and become more deeply who we are." Sally Kempton offered practical skills for stepping beyond habitual responses, and Richard Miller introduced Integrative Restoration, a practice providing skills to heal unresolved issues and trauma present in the body and mind. Participants left the conference with the tools to enter their everyday hustle bustle with newfound clarity and compassion.
In February, the Wisdom 2.0 conference continued the conversation, addressing the challenge to "not only live connected to one another through technology, but to do so in ways that are beneficial to our own well-being, effective in our work, and useful to the world." The event brought together leaders in technology, zen teachers, neuroscientists, and academics including Eckhart Tolle (author of the best-seller The Power of Now), Jack Kornfield, Jon Kabat-Zinn (founder of mindful meditation), and Thupten Jinpa (translator to H.H. the Dalai Lama). These influential teachers shared the stage with technology giants from Facebook, Twitter, Google, EBay, and PayPal to collaborate on ideas to use technology to better society. These presentations will be posted in the upcoming weeks at Wisdom 2.0
If you missed Wisdom 2.0 and Yoga Journal Conference, you have another opportunity to join in on the movement. On March 24, pioneers in the fields of behavioral economics, cognitive neuroscience, evolutionary psychology, social anthropology, and philosophy will gather at the Palace of Fine Arts for the ￯ᆲチrst-ever multidisciplinary event of its kind. The Being Human 2012 conference seeks to explore the nature of humanity and challenge our basic assumptions of who we are, both as individuals and as a society. The lineup includes a rock star list of world-renowned neuroscientists, Ph.D.s, meditation pioneers, not to mention an incarnate lama.

The event promises to be a unique gathering, geared to explore the frontiers of understanding human nature, asking questions such as: "How does the non-conscious mind in￯ᆲツuence the decisions we make? What is the relationship between self and culture? What does science tell us about our relationship with fellow humans? What are the evolutionary origins of the human mind?"

If you can't attend Being Human 2012, worry not! Check back, we will have a full report on the topics discussed. Also, if you attended any of the conferences we would love to hear your comments.
For more by Jay Williams, Ph.D., click here.
For more on consciousness, click here.
Photo Credit: iStockphoto