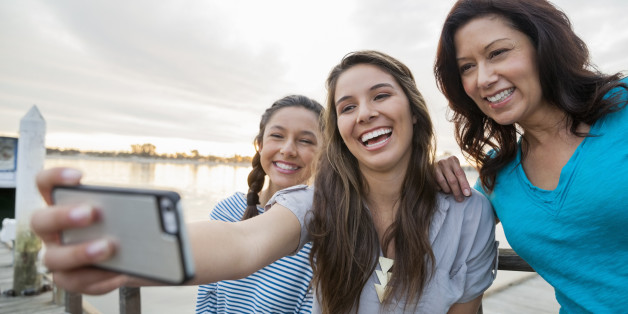 Business owners often hear about the benefits of blogging to enhance branding, but crafting content for their own company websites isn't the only way to get the word out. Guest blogging and giveaways have both become major ROI-drivers for successful online marketing strategies. But the success of any blogging initiative relies on reaching a large number of readers at once.
Unless your business blog already has a built-in audience of thousands, that likely doesn't happen on a regular basis. For that reason, many businesses go out in search of influencers, who have a ready-made audience for their message. Depending on your business's niche, one group of bloggers may have an especially appealing reach that can help kick-start your next marketing campaign.
When executed correctly, a blog forms the foundation of a successful content marketing campaign, while also helping you build a rapport with your customers. To learn more about how to make your blogging efforts successful, check out the following articles:
One of the most influential groups of personal bloggers are "mommy bloggers." Through their personal blogs, moms share everything from parenting tips, to recipes, to information on product sales. As a result, a strong community often emerges that's a treasure trove for businesses whose market includes young families. So, how can your business leverage the value of such communities? Here are a few tips to help your business make the most of the mommy blogging community.
Identify Appropriate Blogs
There are several sites that index popular mom blogs, including Top Mommy Blogs, which lists the number of average monthly referrals, as well as basic information about each blog's focus. A general service like Traackr can also identify top influencers in a variety of subjects without narrowing it down to parental bloggers. You can also conduct research by doing a general search for mom bloggers and reading through several until you find the right audience for your brand.
There are also networks that can connect you with mommy bloggers for a cost. Groups like The Clever Girls Collective specialize in connecting brands with bloggers for a fee, which helps you skip the line and reach a large number of customers quickly.
Craft a Pitch
Before you send your first pitch to a mommy blogger, it's important to first know one essential: mommy bloggers do not like to be identified as such. As one popular blogger pointed out, she may be writing about parenthood during this era of her life, but another era could have her doing something completely different. As you craft your pitch, simply mention that you've noticed her readership seems like one that will be appropriate for your product or service. Your pitch should point out how your business can benefit her readers, rather than mentioning how her mention of your brand can help you.
Otherwise, your approach will be similar to the one you'd use to pitch any other media outlet. Your pitch should be personalized to the blogger, directly connecting that person's audience to your brand. Demonstrating to the blogger that you've read her content and respect it will be far more powerful than simply sending a canned email stating that you'd like to be mentioned. In some cases, it may benefit you to approach the blogger with the concept of a partnership, offering to feature her blog on your own website and social media outlets in exchange for helping you achieve promotional goals.
Offer Free Samples
Brands often have tremendous success in approaching mommy bloggers with free products in exchange for an honest review. The key word there is "honest." Be prepared for a mommy blogger to express negativity in her post about your brand, potentially scaring potential customers away. You'll likely find most mommy bloggers are fair in their reviews, however, and this is good for you, as well. As one expert pointed out, honest reviews convert much higher than reviews that simply serve as an advertisement for a brand.
Make note of the bloggers who respond favorably to your product for consideration when you have future product launches. You'll already have an established relationship, so you may find a blogger is willing to work with you on all your future promotions. Over time, you can build up a core group of mom bloggers who will help you with your campaigns in exchange for a free sample.
Host a Giveaway
As great as having a popular blogger write about your product is, it's even better if you can engage her readers in the process. To do this, businesses often will ask the blogger to host a giveaway on the blog. A giveaway goes beyond getting a blogger's readers interested in your product. Widgets like the one provided by Rafflecopter let you give extra entries to participants who like you on Facebook, follow you on Twitter, sign up for your email newsletter list, and more.
You can benefit even more from your giveaway by offering a special discount to the entrants that don't win. In the blog announcing the winner, have the mommy blogger announce that you'll give a sizeable discount to anyone who purchases from your site within a specific time period and mentions an offer code. You'll likely be able to win a large number of customers who were hopeful about winning the giveaway and find hope in being able to get the product at a large cost savings.
Know the Legalities
The FTC has clamped down on bloggers who post reviews of products without disclosing they were paid for doing so. As a result, bloggers are now required to post a disclaimer on their websites to alert readers that they receive products free in exchange for an honest review. Some will even disclose that they charge a fee for their reviews and state what that fee is. It's important that you check to ensure any blogger you approach has such a disclaimer to avoid being associated with a site that accepts free products and posts reviews without disclosures. Your brand could be guilty by association if such behavior is discovered.
Because their highly popular blogs often focus on product and service recommendations, mommy bloggers are an ideal channel to include in your marketing campaigns. Through diligent research, you can find a blogger with the ideal readership for your brand and over time, you'll develop relationships you can nurture over the years to promote your future announcements.