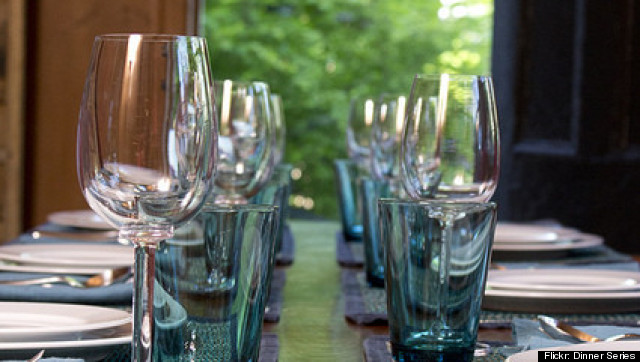 Ready for a night out? Sometimes the best summer "vacation" is a break from your kitchen. And it's entirely possible to take a hiatus from cooking without breaking your budget. Really. The next time you head to a restaurant, take along these tips on how to get the most from your dining dollars:
You can find substantial savings during your birthday month. Benihana's will gift you a30 birthday certificate when you sign up for their free newsletter. Check here for a complete list of birthday deals in your area.
Online reservation site OpenTable gives you reward points every time you make and honor a reservation. When you rack up enough points, you can redeem them for a $20, $50 or $100 gift certificate to any OpenTable restaurant.
A bottle of wine usually equals about five glasses. So when you decide whether to buy by the glass or bottle, translate it to dollars and cents. For example, at9 a glass, the restaurant gets45 per bottle. But if you buy the whole bottle for32, then you are saving nearly 25 percent. Many state laws allow diners to take home an unfinished bottle of wine if it's placed in the trunk or in a sealable, tamper-proof bag.
An even better way to save? Bring your own wine. Sites like GoBYO.com lists corkage fees. You can search by cuisine type or even for restaurants that charge nothing at all.
Be sure to check out sites like Coupons.com for their coupons codes to see if there are any offerings for some of your favorite restaurants.
When it comes to choosing a protein, keep in mind that chicken usually has the highest mark up. According to the National Chicken Council, wholesale chickens cost an estimated 94 cents per pound and even retail, it's going for just1.34. Think about that the next time you pay20 for a 4-8 ounce serving.
Check out culinary schools in your area. You can often get a gourmet meal for a steal. Students get a chance to practice their art and you get to benefit from their skills. Technique, the signature restaurant of Le Cordon Bleu has 14 locations across the country. Prices may vary by location, but at some you can get your choice of starter, entrée and dessert for just $10.