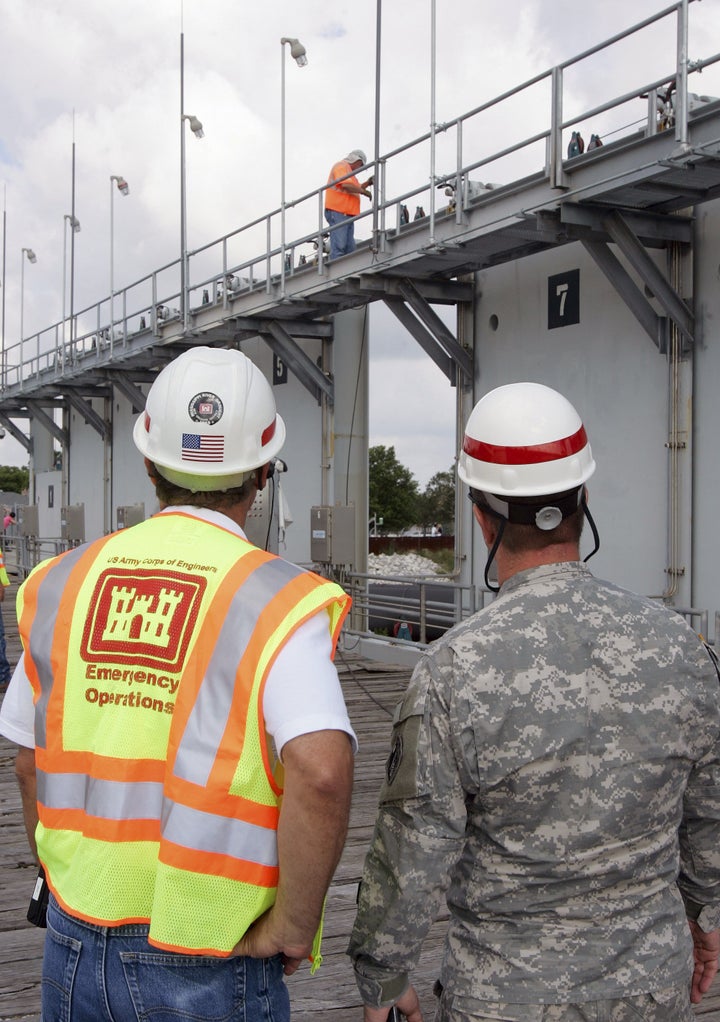 Workers Memorial Day, in its 23rd year, is an opportunity for those who have lost loved ones to workplace tragedies to gather and remember both those that they have lost and the thousands of other workers who have also lost their lives to workplace injuries or illnesses. Across the country, on average, 12 workers lose their lives each and every day. That is more than 87 lives lost each week. Amongst Latinos alone, there are more than 13 deaths each week. These national statistics are troubling. And the numbers of work-related fatalities in the State of Florida are also troubling. These deaths, locally and nationally, should prompt us to reflect and prepare to take action in our communities.
Not only is Workers Memorial Day an opportunity for all of us to remember the workers who gave their lives to earn a living but also for family members and friends to make their voices heard and demand change so that others will not have to suffer the painful loss of a father or mother who went to work in the morning, expecting to come home like everyone else, and never made it.
At a memorial today for Ossie Lee Heyman, Jr., the 23rd longshoreman to lose his life at the Port of Miami, Luis Meurice with the International Longshoremen, commented that the port workers come to work, not to die. Ossie lost his life doing what he loved, working at the Port of Miami, but that is small comfort to the six children and family that he left behind. While Mayor Gimenez and the Board of County Commissioners did declare today Workers Memorial Day in Miami-Dade County, that is not enough unless we take this moment of remembering fallen workers and turn it into a movement for workplace safety.
In 2009, while working at a business producing candles, Rosana, an immigrant worker in Florida, had a wall collapse on top of her. Her employers refused to cover her medical expenditures and fired her after the accident because she couldn't work. Rosana's family was left with a $3,000 bill at the hospital and a continuing series of medical issues. Rosana expressed herself passionately, commenting that had she known her rights at that time that her story could have been different. Indeed, all workers should be protected at their workplace. Basic maintenance could have been done at the warehouse -- and if that was done, she may have escaped injury.
Every year, more than 3.3 million people suffer a workplace injury from which they may never recover. These are preventable tragedies that disable workers and devastate families. In construction alone, eliminating just the oversights that lead to falls, electrocutions, being struck by objects, or being caught between objects would save 431 workers' lives each year.
Our faith traditions affirm the dignity of work, recognizing that the employer has an obligation to safeguard his or her workers. This includes not only ensuring that a worker is paid a just wage but also that he or she is not subjected to undue hardship or danger in the workplace. Congregations throughout South Florida will be including prayers of remembrance for the 3,371 workers who lost their lives in Florida during the last decade due to workplace injuries and illnesses, but prayers alone will not ensure worker safety.
Moses as an early labor leader knew that oppression of workers is an insult to human dignity and an affront to God. The story of Moses and the struggle to liberate the Israelites from their Egyptian slave-masters has inspired some of the world's great freedom struggles and should encourage us to speak up about workplace safety and workplace conditions that endanger the very lives of those who help to maintain our economy and our communities.
Although Exodus is primarily a story of salvation, of God's power and deliverance, it also clearly addresses the need to treat workers fairly. God hears and answers the cries of those who are oppressed. We too must stand up for workers basic fundamental rights and invite you to join with South Florida Interfaith Worker Justice and other community partners to develop a workplace safety project that will ensure not only the safety of your neighbors, but also your own.