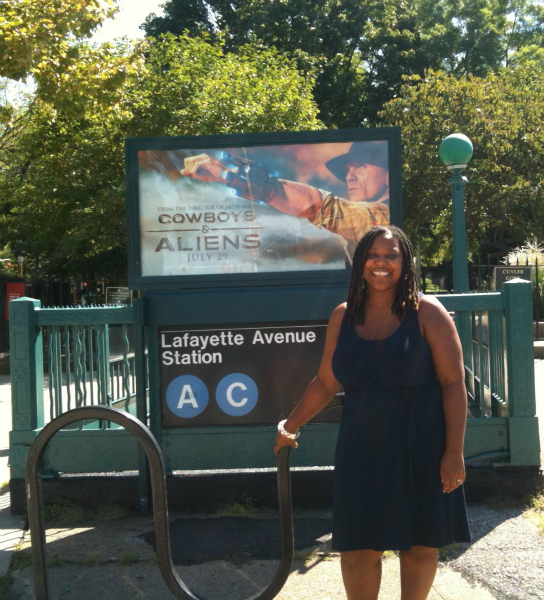 Jeanine Hays exploring Fort Greene. Photo by Bryan Mason
It has been an amazing couple of months since my husband and I signed our first book deal with Clarkson Potter. Over the past four months we have been scouting homes, traveling for photo and video shoots, and spending hours upon hours writing the first chapters of the AphroChic book that will be released in fall 2013.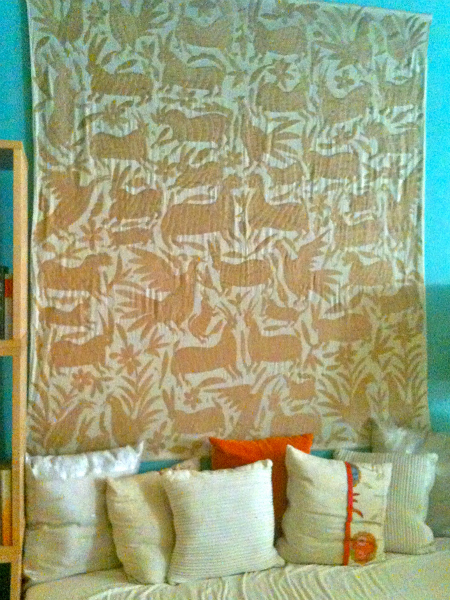 Brooklyn Home. Photo by Jeanine Hays
Our book is all about the blend of modern design and cultural style that I've been writing about on my blog for the past four years. The AphroChic Book is about a specific facet of design that has long been overlooked -- African-American interiors, and those homes that truly embrace diversity. It's an embrace of modern homes with a cultural perspective that expresses the lives of the people who live within.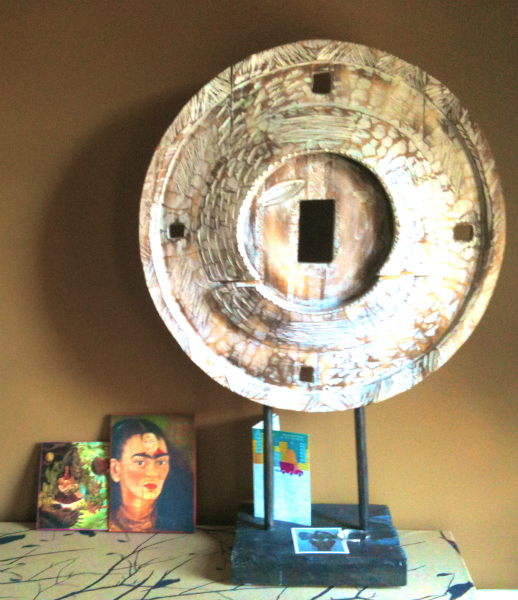 Ocean Hill Home. Photo by Jeanine Hays
Our first photo shoots for the book have taken place in New York City. By far one of the most intriguing cities, the homes we have explored in Brooklyn in particular have been absolute eye-openers. Our team loved shooting and exploring soulful spaces that were more than just designed, but truly lived-in and living, telling a unique story of each homeowner -- an African-American rug designer creating works inspired by Timbuktu; a Caribbean furniture designer who travels to Asia for inspiration; a Grammy-nominated artist whose home is filled with fabulous color. It's these homes and the stories that created them that will be presented throughout the book, and in special video segments created for the e-book version.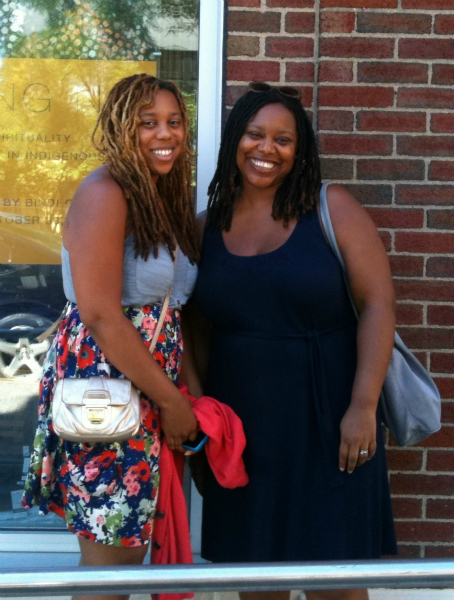 Angela Belt and Jeanine Hays house scouting in Brooklyn. Photo by Bryan Mason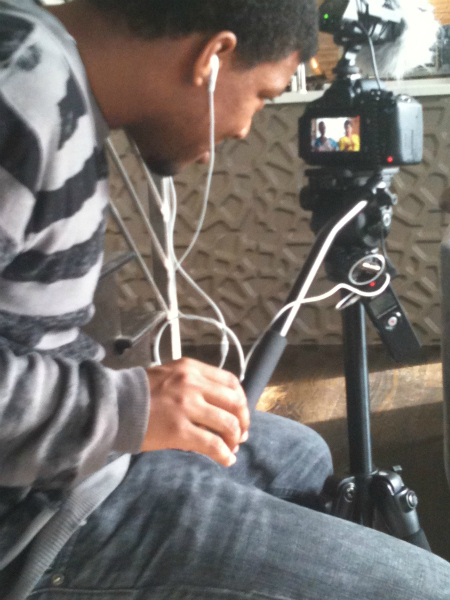 Videographer Leon Belt filming homeowners in Ocean Hill. Photo by Jeanine Hays
Shooting in New York has been so much fun. Our team is a real family unit. My husband Bryan Mason is my co-author, and we're lucky enough to be joined on each shoot by my sister Angela Belt who has been a stylist on every AphroChic photo shoot since the company began, and her husband Leon Belt, who brings his amazing videography and editing skills to this project.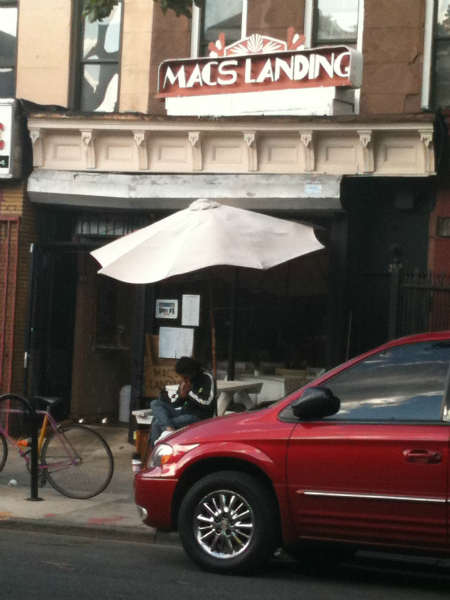 Outside of Mac's Landing in Bedford Stuyvesant. Photo by Jeanine Hays
Together we have enjoyed exploring the heritage and cultures of the neighborhoods that we've been shooting in. We had some amazing jerked chicken in Ocean Hill with a homeowner from the islands. And in Bed-Stuy we took in the great neighborhood feel of Mac's Landing, a wonderful out-of-the-way restaurant owned by an Afro-Brit who's brought his special bistro style to the U.S. The opportunity to step into the lives of the homeowners, just for a day, has been a truly rewarding experience; a gift in getting to truly know those whose spaces we are covering.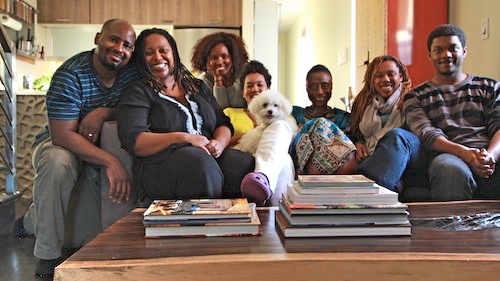 The team and the homeowners at the end of our second shoot in Ocean Hill. From left to right: Bryan Mason, Jeanine Hays, Felicia Shelton, Tara Bethea, BOA, Angela Belt, Leon Belt. Photo by Leon Belt
Over the next few months adventures in writing will continue in Los Angeles, Philadelphia and Washington, D.C. I can't wait to bring you more from the road and our experience in writing the AphroChic book. You can also follow along with us on our Tumblr page, Behind the Book.