In general, scientists are not really known for their communication skills. This observation has been made time and time again, practically on every forum that regularly features some aspect of science. Nevertheless, most discussions regarding science communication and outreach efforts made by scientists are, by and large, descriptions of the current state of affairs. This is not one of those posts.
While many individuals have been calling for more transparency and greater public outreach when it comes to science research, many scientific institutions (including my own) are now recognizing the importance of communications training for their graduate students, as well as for faculty. Leading the way is the Center for Communicating Science (CCS), which is hosted by Stony Brook University's School of Journalism.
CCS has a mission, and that is to help scientists change their looming closed-culture characterization by offering a variety of programs aimed at training scientists to effectively communicate with the public. But it isn't the same old lecture with the same old points directed at a half-alert audience of scientists. And it isn't your typical person delivering the lesson.
Bringing in his experiences as an actor, Alan Alda is challenging scientists to leave their comfort zones and truly become scientific translators for both the pubic and policy makers. As one of the catalysts for the formation of the Center for Communicating Science, Alda has borrowed a concept widely used by many comedians: improvisation.
Presenting your doctoral work in the style of Whose Line Is It Anyway doesn't necessarily sound like a natural combination, but the Improvisation for Scientists program at CCS is geared to help scientists lose their inhibitions when it comes to talking about their own research. According to CCS, "the goal of teaching scientists improv is not to turn them into actors, but to free them to talk about their work more spontaneously and directly, to pay dynamic attention to their listeners and to connect personally with their audience."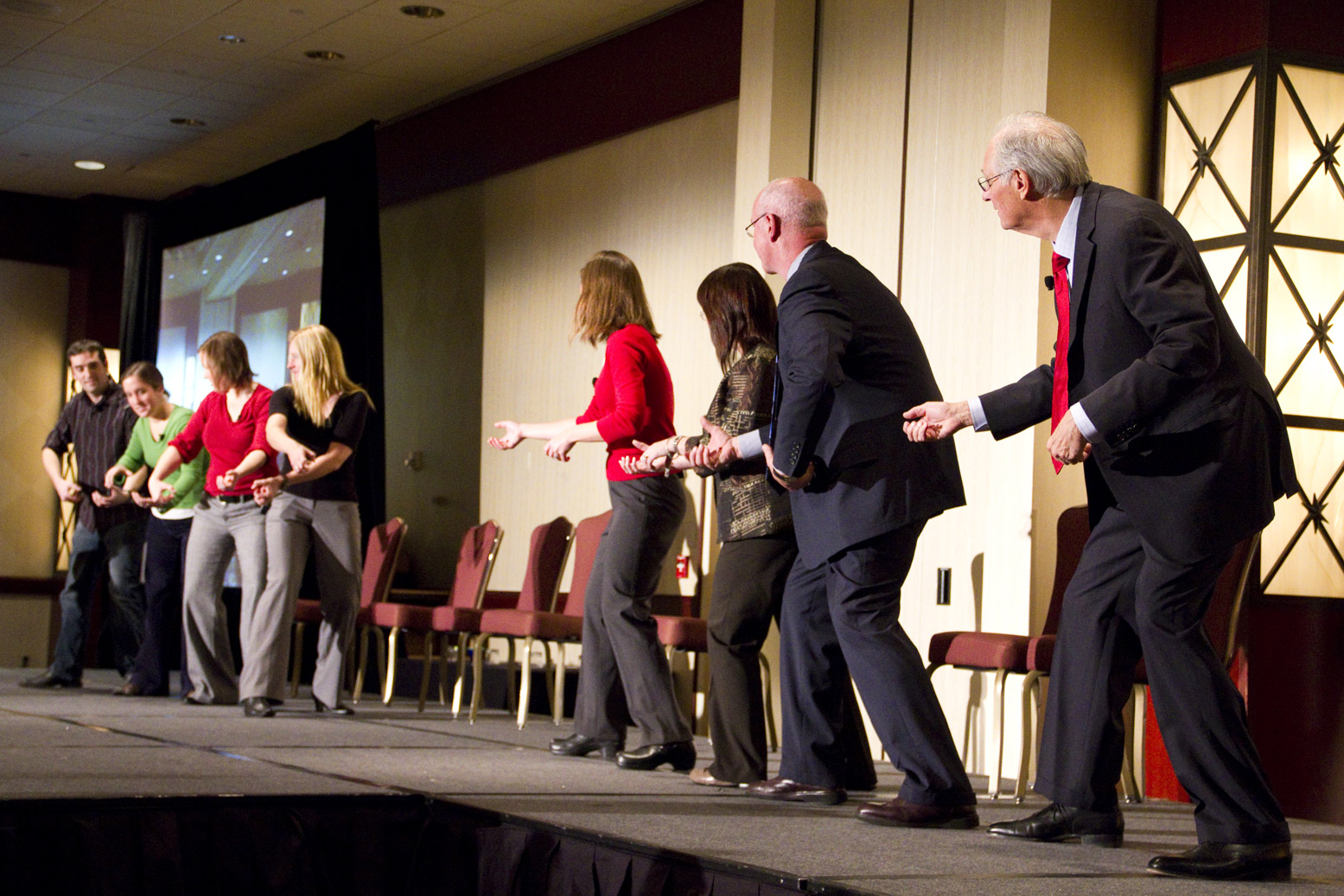 On Thursday, Nov. 29, I, along with several of my peers, will become pupils of the Improvisation for Scientists program, which will be held at The Rockefeller University. But before I go in to play a pretend tug-of-war with an Emmy winner and 30 card-carrying scientists, Alda will address the community with a keynote address about science communications.
As the former host of Scientific American Frontiers on PBS, Alda became aware of how difficult it was for some scientists to relate their ideas and research to a general audience. During his keynote address, Alda will speak about his experiences working with scientists on this program, and how he is working to help them (us) better communicate science. He is looking to get the public beyond a "blind date with science" and will share his theories about ways in which to do this.
In the spirit of open science, Alda's presentation will be open to the public. If you would like to join us, please do so on Nov. 29 at 9 a.m. in The Rockefeller University's iconic Caspary Auditorium. I hope to see you there!
For more information about CCS's programs for scientists, check out their website.