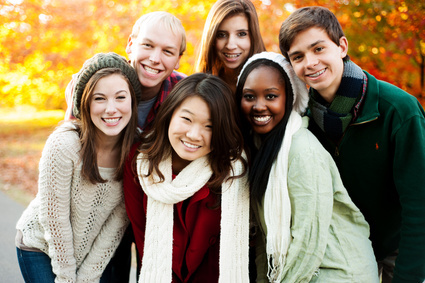 What are some do's and don'ts for the admissions essay?
A Few Starter Suggestions For Your College Essays:
Brainstorm possible topics and discuss ideas. Slice of life stories can be very appealing and just as noteworthy. Listen to suggestions and elaborate on your thoughts. Pace yourself well so that you have plenty of time to relax and write. Connect your topic ideas to the prompts. Think about your opening "the grabber" and how to sustain interest. Keep track of the required word count. Don't write essays that don't reflect your passion, curiosity and inspirations. Make sure not to repeat what is on the activity resume. Essays that don't realize the intent of the prompt and don't answer the questions asked will not work. Try not to write in the passive voice or write to impress the readers.
How tailored to each school should an application be?
Standardized applications such as the Universal and Common Application do require essays that the colleges on your list will see -- that is unless you create separate versions of the application. It is best to keep your writing personal and not school specific. Certainly, you can mention academic and other interests that the schools where you are applying will have. However, it is best not to mention one college when many will see the same application. Students do have an opportunity to write more specifically about a college if that college has individual supplements. It is then appropriate to discuss specifics about that college. If you work on an application from the college's own website, it is okay to write about that college in more detail.
What are some common mistakes students make on their resumes?
Brag Sheet Tips and What To Avoid:
The activity resume on applications is another way admission officers can learn about applicants over and above grades and test scores. There are some errors students make that seem to come up fairly often. Items should be listed in order of interest. Students will occasionally mention accomplishments prior to ninth grade. Going too far back is not a good idea. It is best not to repeat words or use abbreviations (as admission officers may not know what they stand for). Be careful not to pile on too much information and have your resume look cluttered. Students should describe their part in the activity and not the function of the club or organization.
How has technology changed the admissions process?
The Ups and Downs of Tech in Admissions:
Certainly the Common and Universal College Applications have made it easier for students to apply to many colleges using the same resume and essays -- not including the additional supplements many colleges require. Many say this has caused application inflation. There are countless sources where students can find information on the college process from other students, counselors and the colleges themselves. Some colleges accept YouTube supplements and interviews are done via Skype. Final admission decisions are relayed online and some students submit personal url's as part of their application. There is a new sense of creativity in admissions as a result. Recruiting efforts run across social media sites and students rate professors on others. Competition is tough and technology has raised the bar.
How should parents be involved in the college process?
Some Parent Do's and Don'ts:
The college admission process should be somewhat of a passage from childhood to adulthood. Parents should assist with some organization, give encouragement, make suggestions and support their child. Reward their accomplishments but allow your child to take ownership of their college process. Parents can plan college visits, call financial aid offices to learn of opportunities and be a sounding board for their child's concerns. Listen and read their college essays (if they let you) and give constructive advice. If a college admission office needs to be called, the student should do it. The college process helps prepare students for the independence they will have when they are in college.
What are some of the best ways to prepare for the SAT and what are some of the best study methods to pay for?
Choosing Test Prep Help
The best way to prepare for the SAT is to get some strategic advice, obtain individualized guidance and take practice tests. Many students take test prep courses that are good for learning about the test, the timing, various sections and how it is graded. Individualized tutoring help can be most effective in that the student's errors are carefully analyzed so that similar mistakes are not made on the actual test. Online practice tests are the most cost effective and in some cases provide excellent guidance.
What are some convenient and decently paying jobs for college students?
Those College Jobs And Making Money To Go With Them
On campus jobs are preferred in that students can often work flexible hours in close proximity to where they live and attend class. A few suggestions would include: university tour guide, working at the bookstore, in the alumni office or career center. Students also gain employment doing IT support and assisting those in navigating social media. Working in a restaurant, as a bank teller and house sitting are other possibilities. Some students start their own businesses whether it is delivery of cleaned laundry or food. It is great if students can connect their job with their career interest and do something they like.
In all of your years working with students, what were some of the most unexpected successes you witnessed?
Our Students' Successes Warms My Heart
So many years and countless success stories come to mind! In a few words, these two students will remain nameless and college names omitted. One is a very special girl with a heart of gold. Her numbers (GPA/test scores) were slightly above average, but her creativity, resume, compelling essays and the way she applied her learned knowledge soared. She, in fact, inspired me. She is at her first choice school, accepted at many, and thriving. A boy comes to mind that dealt with and overcame a cancer diagnosis, but stayed the course. His grades suffered and he was academically behind his peers. However, his application document was pristine. He discussed overcoming adversity in the most profound way. He is excelling at his first choice college and will be a junior this fall.
What are some of the most accepted or exaggerated myths in the college admissions process?
A Myth By Definition Is Something That Is Not Real:
Myths as rumors are often untrue and exasperate any situation. This is the case with the college admissions process as so many students and parents hear things that are just not the case. Many students are convinced they need to travel to a third world country to do their community service or attend a program at an elite college to increase their chance of acceptance. Neither of these scenarios is accurate. Students seem to think that they need to add countless activities to their activity resumes when in fact college officers prefer to see fewer activities with more depth and continuity. Families rely too heavily on publicity and rankings. If they haven't heard of the college, it can't be good. Put your antennas up and explore the thousands of colleges out there!
What are some things students overlook during the college process?
Watch Out For Common Errors During Your Application Process:
What seems to be the most obvious are common things students overlook during their college admissions process. I have seen the strangest email addresses that friends may think are just right. Students should use their name as an email address when communicating with college representatives. This may make them more familiar and also expresses interest in that college. Another mistake I encounter is that students are often set on just applying to specific selective colleges. It is important to research admission requirements and create a balanced list that includes colleges where students are likely to gain acceptance. Applying too close to deadlines is stressful and makes it more difficult to prepare well thought out applications. My advice -- meet and beat all deadlines!
What are some of the most unexpected costs for incoming college freshman?
What You Know Won't Save You Money - Hidden College Costs
In addition to tuition, housing, computers and books, there are hidden costs that can put a dent in your college spending budget. Some things to think about include; purchasing software required by some courses, additional library fees, late night food items and concert tickets. Be aware too that tuition rates may change while you are a student and there could be some healthcare costs (many colleges offer insurance plans for students). Decorating your dorm room with a new carpet, longer dorm bed sheets and a small fridge and microwave can run into more dollars. There are also fees for sporting events and parking passes. Add on travel expenses home too. Budget carefully and spend wisely!
I've heard spending a little time with many extracurricular activities is less attractive than focusing on one or a few. If I haven't found an activity I'm passionate about, where can I find one, and how can I still seem like a well-rounded student?
Experiment, Focus and Do What You Like:
It's important to portray yourself as a diversified individual on your college applications. The essays and activity resume are great ways to show other sides of yourself not represented in your grades or test scores. It is good to try different activities in order to find what you like most. Once you do, focus on that activity so that by 11th or 12th grade, you can show some initiative and leadership. Simple daily occurrences and hobbies can make for great essay topics. I am reminded of a pre-med student who loved magic. He taught himself numerous tricks and eventually did fundraising shows for his favorite charity. He wrote a great college essay about it!
What makes a school large or small, and what are some of the more subtle advantages/disadvantages of both?
Size of College Is One Variable To Consider In Your College Search
Larger universities (over 6,000 undergraduates) offer some advantages over smaller colleges, and are good for students who can advocate for themselves. If a student wants personal relationships with professors and smaller classes then a smaller college would be a better match. Larger public universities can be state funded and therefore may charge less tuition. However, smaller colleges may have large endowments with more money to distribute in grants and aid. More students and more alumni can mean more money. That gives large universities a multitude of resources, the ability to hire top faculty and sustain state of the art academic programs and recreational/athletic facilities. However, smaller colleges may have more of a "community feel" and great resources as well.
What else can I do if I can't visit a college?"
Deciding On Colleges If You Can't Visit:
College officers understand that not everyone can visit colleges. Between plane fare, rental cars and hotel stays, it can get costly. Students can visit colleges in their area to get an idea of college life and what they would like. Many college representatives travel and provide needed information during college nights. Attend college fairs to meet college reps and get questions answered. Do research on the internet as most colleges have thorough websites with information. Speak to other students and know that social media is active at colleges with online chats, interviews and webinars. Lots of information will make your eventual decision that much easier.
I'm not sure how I'll fare in lecture halls with hundreds of other students. How can I stand out to professors and keep from feeling overwhelmed?
Learn How To Advocate For Yourself When Taking Large Lecture Classes:
Navigating in large lecture classes will be new to many entering freshmen. These few tips may come in handy... attend every class, arrive early to class and sit up front, take good notes and remain attentive, stay current with all assignments, learn the professor's office hours and make an appointment to introduce yourself and perhaps ask some insightful questions, remain in contact with the professor during the semester and see if you can be of help. In addition, most large lecture courses come with additional sections headed by a graduate student. These are discussion oriented. Stand out in these sections and you may very well be recognized and mentioned to the professor.
What are some common mistakes freshman make that I can avoid?
Freshmen sometimes have difficulty managing their time. College course curriculums often allow students to plan timing in their course of study. Professors may give students a semester's work on one sheet of paper and it is up to the student to pace their time well. Coming from high school with daily or weekly assignments, these long term college assignments are a wake up call to many freshmen. The best thing is to use a calendar that works best for you -- digital or otherwise. Self-discipline is crucial. Plan your time well -- make time for social activities but don't let your work pile up on you.
What should every college student bring with them for dorm life?
Designing Your Dorm Room Can Be A Creative Adventure:
It's easy to find lists of what to take to college on websites like College Board or stores like Bed Bath & Beyond. With all the electrical juice needed these days, it's smart to take power strips, surge protectors and a few extension cords. Great plastic storage containers (Target) can fit right under your bed and work great for organization. The list goes on...music, headphones, flashlight, medical supplies, bathroom and laundry equipment. Roommates often share a TV, refrigerator and/or microwave to keep costs down. To combat any homesickness remember to bring favorite photos, a blanket you love, a meaningful item or two and have your best friends' contacts close at hand. Think creative and add some great art to your walls. Enjoy!
When do I need to pick a major and how important is choosing the right major for my career?
Explore Various Subjects Before Selecting Your Major:
Up to 50 percent or more of entering freshmen begin college as undeclared. Many colleges have core requirements that provide opportunities for students to take courses in a variety of fields before deciding on one. Students can gain acceptance without necessarily knowing their major. Students must generally select a major by the end of their sophomore year. Students do change majors and even art students can become lawyers. It is a good idea though to major in an area that you intend on pursuing. If a student is having difficulty deciding, excellent interest inventories like Strongs and/or Myers Briggs can help reveal interests and possible directions a student may take.
Where should I start my scholarship search?
Searching For Scholarships Takes Time and the Will To Do the Work:
Apply for as many scholarships as you can. You need to be willing and make time in that there are required essays, forms to complete, deadlines to be met and recommendations that must be sent. Fastweb.com, Finaid.org and scholarshipexperts.com are two reliable websites where you can begin your search. Scholarships are available from private corporations to community organizations. Students should check with the financial aid offices at their colleges of interest to see what scholarships are available through that school. Sometimes, essay prompts are similar so you may be able to reuse one strong essay.
How important are college rankings?
College rankings are one of many factors to consider:
College students should use rankings as one factor while researching colleges if those rankings include essential variables such as: quality of faculty, retention rate, academic programs and career placement. Too often, rankings are viewed without consideration of other vital factors for a successful college experience. "Reputation" of a college can be a misleading marketing tactic. Rankings frequently do not include immeasurable aspects such as; cost, financial aid, course offerings, campus life and geographic location. Rankings can be considered but should not be the sole basis on deciding where to attend. If possible, a campus visit is best.
Visit us: http://www.college-connections.com
Like us: http://www.facebook.com/collegeconnectionsfans
Google +1: https://plus.google.com/103970037124326974219/posts