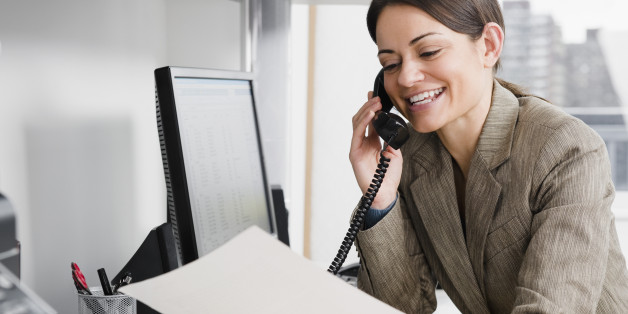 Being a Momtreprenuer is an incredible juggling act -- on the high wire no less! How do we balance being the best parent we can be, being truly present in our children's growth and development, while we simultaneously prepare sales presentations and soccer car pools? As the founder of ChargerGenie, the world's first charging tote-bag, and a perpetual student and teacher of life's simplest and best solutions, here's some experience and wisdom worth sharing to help turn down the turbulence of your individual journey:
1) Plan Ahead for Vacation Childcare: A great benefit of being a momtrepreneur is the freedom of making the world your office. This year we decided to spend August by the seaside. While my environment may have lightened up, my work demands are actually heavier. Prior to my departure, I researched the summer camps in the area so while I log hours my child is swimming, playing, dancing, singing and having a blast. I pick her up midday and we head to the beach so we both have a great day!
2) Learn to Market your Product or Service Yourself: The old adage "Nothing happens until somebody sells something" was coined by Arthur H. (Red) Motley, the president and publisher of PARADE Magazine who definitely knew a thing or two about success. But if you break it down to its core, then "nothing really happens until somebody markets something!" This means you need to know your value proposition on an innate level and learn how to best communicate your message. Whether you must master SEO or place flyers on windshields, you will have to do the work to target the trigger that prompts action and pull it over an over. If you have no idea where to begin, start searching the vast resources of the Internet and the answers will surely come.
3) Embrace the 3 a.m. Call: If you find yourself waking up in the middle of the night fraught with anxiety over deadlines and to-do lists, then get up and get into action! Working for an hour or two in what I call the bewitching hours are when I've had my greatest epiphanies. Getting to work in the wee hours will get you closer to your goals and get you back to sleep.
4) Learn to Harness Social Media: Social media is your friend. Get to know it better. Create a corporate Facebook and Twitter account and start following people and corporations that inspire you. Just watching can teach you a lot about what you should be doing. It's a big Tweeterverse -- so get out there and make some noise!
5) Body, Mind & Soul: A depleted, exhausted Momtrepreneur does no good for baby or business so make your journey one that allows for consistent nurturing of yourself. The basics of eating right, exercise and connecting with the self are still the tenets of a happy healthy life. Learn to mediate, go for a hike or to yoga or read a book. Refuel and repeat regularly so you are never out of gas.