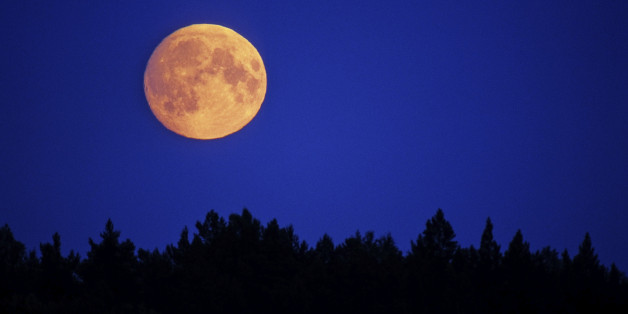 With the winter solstice come and gone, those of us who live in the northern hemisphere can now expect increasingly longer days and shorter nights. I can fondly remember how much I looked forward to this time of the year as child -- a prolonged escape from the confining classroom, a vast swath of unstructured time, and of course, the prospect of presents to unwrap.
But something happened along the way -- I grew up, and more importantly, grew away from myself. As an adult, I have come to associate the month of December with scheduling commitments, commercialized-induced angst, and frazzled families. December demands our attention, so it's bitterly ironic that this is the time of year we are least attentive. When we were children, we lived in the moment and seemed to roll with whatever came our way, the scraped knees, unicorns, and sugar highs. But now that I'm an adult, December has become a time when I look back and survey the year that was, and anticipate, sometimes with dread, but usually with blind optimism, what lies ahead. Overall, the one thing I seem hell bent on not doing is keeping as busy as possible so as not to focus on the now.
This year, more than ever before, I'm fighting my natural inclination that whispers to me to step out of the now for the endorphin rush of expectation around the corner. I'm reminding myself that renewal, growth, and serenity are the gifts that are found when I slow down long enough to let my life catch up with me. There is an invigorating sense of peace that comes whenever I learn to be comfortable with where I am now, especially when every nerve ending in me is screaming to turn away. As the poet Mary Oliver has said: "Ten times a day something happens to me like this -- some strengthening throb of amazement -- some good sweet empathic ping and swell. This is the first, the wildest and the wisest thing I know: that the soul exists and is built entirely out of attentiveness."

Mary Oliver's words awaken me, as they attune me to the idea that being attentive even in the darkest time of the year, fortifies my soul. The darkness of these winter months is not something to retreat from, but rather, something to be embraced. Even amidst the darkness, our silent companion -- the moon -- illuminates hope is ever present. Metaphorically, darkness envelops us and dulls our visual sense. But as one sense is dulled, the others are heightened, and with distractions removed, clarity arrives.
I'm learning to accept that by staying present in the periods of darkness in my life, I in fact am blessed to see what really lies around, and inside of me. Darkness shrouds and isolates us from much of the pain in our lives, a byproduct of our interactions with others gone astray. Our jealousy, resentment, anger, and irritation cannot thrive when we sit alone and endure our darkness. All we are left with is our truth, and our truth is that we are governed by our fear -- our fear of abandonment, worthiness, and forgiveness.
By disentangling all the ancillary emotions and seeing my fear for what it actually is, I step into my present and get a glimpse of how this is the doorway to my future. When I no longer turn away from the discomfort of my own darkness, I take ownership of my life, and in so doing, clear a passage for authentic connection with others. We are reminded by the American Buddhist nun Pema Chödrön, that darkness is what opens us. "Compassion is not a relationship between the healer and the wounded. It's a relationship between equals. Only when we know our own darkness well can we be present with the darkness of others. Compassion becomes real when we recognize our shared humanity."
So as this year draws to a close, I invite you to spend less time looking at the year behind you and composing the New Year's resolutions that lie ahead. Instead, look around, and inside where you are right now. By really seeing yourself, you open the possibility to see others for what they really are too. I'll leave the last word to Elizabeth Gilbert. "To be fully seen by somebody, then, and be loved anyhow -- this is a human offering that can border on miraculous."