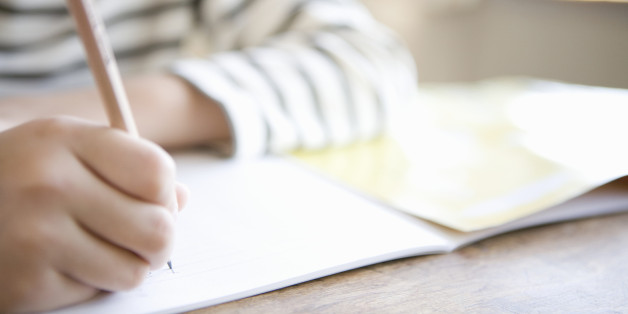 If you're a boomer or on the mature side of Gen X, chances are you have developed a deep compendium of professional knowledge in a particular field -- plumbing, waste management, maritime law, airplane maintenance, customer service, nursing, insurance sales, banjo picking, child-rearing -- it really doesn't matter, there are people out there that can learn from your skills and experience. You have become, as they say, a subject matter expert ("SMEs" in corporate-speak).
So, how can you leverage all the knowledge you've acquired over the course of your professional career in retirement? Write it down!
We've all heard the expression "content marketing." In a nutshell, content marketing consists of creating, curating, packaging and delivering content -- articles, pictures, charts, graphs, infographics, video, music, audio broadcasts etc. -- to a specific audience. The ability of the technology to deliver targeted content to individuals based on a personal profile has created a demand for content -- especially content that pertains to specific niches and audiences -- that has in turn created an unprecedented opportunity for subject matter experts. The demand continues to outstrip the supply, even in the globalized marketplace. And the content marketers will pay for what you know. Here's how to take advantage of the content explosion.
1. Identify Your Niche and Research Existing Content
What are your areas of specific expertise? Pick one, then go a-Googling and see what you can find that pertains to that niche. There's bound to be some existing content out there, even if your specialty is underwater basket weaving. Bookmark, cut and paste and otherwise catalog the content, including relevant forum discussions and comments. Then do the same for your other specialties.
2. Create Your Portfolio
We all know that we can't get hired to do something if we can't demonstrate it. But we don't have to start with a blank sheet of paper, which can be terrifying, even for the most experienced writers. One excellent exercise that professional writers often employ, if only to loosen up the writing muscles, is to paraphrase existing content. Choose a half dozen short pieces from your research -- blog posts or articles of around 350 - 500 words -- and rewrite them in your own words. You will discover that, in the process of paraphrasing, new ideas will come to mind and the piece will eventually become your own. (Note: Be careful not to copy, even if it's a three-word sentence, a headline, a subhead... anything.)
Note: Before you share your work with someone else, always read it aloud. Awkward syntax and grammatical errors will jump right out at you. Once your piece sings, proofread it for punctuation errors. It helps to have a copy of Strunk and White's The Elements of Style on hand for reference.
3. Create Your Social Presence
We've all heard the expression "put your best foot forward." These days, that means having an online profile, along with writing samples, that editors and other potential employers can quickly scan to determine if you're a good fit. The de-facto site for such profiles is LinkedIn, and it's worth whatever time it takes to make sure you are accurately and completely represented there.
Note: You will soon discover that there are a dizzying number of online "agencies" for freelance writers and other creative talent: Guru.com, Elance.com, Scripted.com, etc. etc. You may be tempted to sign up, but try not to go there just yet. A LinkedIn profile with your writing samples is enough to get started.
4. Start Beating the Bushes
Once you have several samples that demonstrate your knowledge of a specific niche or niches, as well as your ability to clearly expostulate on the subject, you're ready to start combing the writer's job boards. Some are specific to bloggers. Others, like Craigslist, include gigs for all types of writing. Don't confuse these with the online agencies mentioned above.
You'll see that the want ads have differing application requirements, and it's important to respond in kind to get considered. The trick is to find opportunities specific to your subject matter expertise. Another approach is to search for websites related to your subject matter and offer to contribute to their blog, gratis. There are many sites that are happy to publish blog posts, and it's a great way to build your portfolio. If you can point potential employers to freebie blog posts that have been published, your credibility as a subject matter expert and writer will get a huge shot in the arm.
5. Make a Habit Out of It
If you're hoping to see your work "in print," make the business of writing part of your daily routine: "follow" blogs in your niche, make comments, generate lists of topics, check the job boards, and keep building your portfolio. Your writing habit should be as regular as that daily shot of Metamucil. And remember, you're doing the world a great service by sharing your many years of experience and expertise -- "giving back," as it were. By starting with your subject matter expertise and making a habit out of writing, you may find that the your "Great American Novel" isn't far behind.