"Hot town, summer in the city..." With the summertime exodus from many neighborhoods, how can businesses stay competitive during the workweek and capture sales on the weekends? Here are five tips for local shop owners to combat the summer slowdown and drive sales.
1. Go mobile. Optimize your business for mobile customers. According to Pew Internet, a majority of Americans have outfitted themselves with a smartphone and are using their mobile devices as a means of on-demand local discovery. The best sources for local discovery are customer review sites like Yelp and on-demand ordering sites like delivery.com. Yelp has more than 102 million unique monthly visitors and nearly half of their monthly searches come from mobile devices with mobile searches peaking on weekends.
2. Be summer searchable. According to Google, 25 percent of local searches lead to an in-store purchase. Make sure search terms are summer optimized. While your restaurant might have great salads and drinks, do you have "healthy picnic food" or "grapefruit soda"? Stay on top of summer trends and create trend-worthy dishes with catchy summer keywords that people can search for naturally.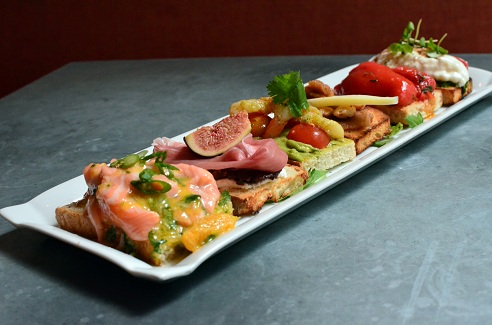 3. Order ahead. Outdoor eating season is upon us. Make it simple for customers to stock up for a picnic or BBQ with packages that can be ordered ahead with a couple of clicks. For example, my girlfriend and I recently had date night at a free concert in New York's Madison Square Park. I ordered takeout online for pick-up from a local Italian restaurant along with a bottle of red wine from a nearby liquor store. Even though I live in the neighborhood, my online search helped me discover a great takeout spot closer to the park. Additionally, when I arrived to pick up my order, they even offered to deliver to us in the park next time.
4. Infuse summer perks into the workday. Companies are always looking for ways to boost morale and make the work day more enjoyable, while remaining productive. For example, we just moved delivery.com's offices to the LoMA (Lower Manhattan) neighborhood by South Street Seaport. With cooler breezes coming off the river, we turned a regular meeting into an impromptu outdoor lunch. We placed a group order on delivery.com and picked it all up from the corner sandwich shop on the way to the Pier 15 lawn and public space.
5. Lighten the workload. In the summertime, people want to enjoy their time off and appreciate any way to streamline errands and housework, which can be a boon for local businesses. For example, with so many people traveling during the summer, many local cleaners see an uptick in wash and fold drop off services. Since a load of laundry can take two hours from start to finish, wash and fold can be a good summer "vacation" option - especially with extra laundry from beach or pool excursions. Online services like brinkmat.com, a delivery.com company, help local cleaners market their services -- like free pick-up and delivery -- reaching new customers and processing payments both online and on mobile.
These tips can help all small businesses this summer and similarly, at delivery.com we are always looking for ways to help our merchant partners increase sales. Last week, we extended our presence via a partnership to empower Yelp users to order online. With optimized mobile and discovery, Yelp is poised to bring thousands of new and repeat customers to local businesses in the neighborhood. We see the Yelp partnership as a key way to empower neighborhood restaurants and increase order volume all year long -- both on mobile and the web.
With just a couple of months of summer, smart business owners can use these clever tips to grow their business. With marketing maximized to take advantage of summer trends and capitalizing on increasing mobile usage, businesses can transition a summer slowdown into a more profitable quarter.