Pima College freshman Mayra Feliciano probably didn't even have time to dwell on the latest episode in the Ethnic Studies witch hunt this week. Working her way through college, the Ethnic Studies alumni anticipated state administrative Judge Lewis Kowal's ruling to uphold Arizona's bizarre ban against Tucson's acclaimed Mexican American Studies program.
"I took the Mexican American Studies course and my life turned around for the better," Feliciano wrote in an email. "I was struggling to graduate, and I didn't care because I knew people were expecting me to fail. I also felt like I wouldn't achieve because I wasn't born in the United States. But, this class taught me that we all live in a society where we all struggle and that knowledge and facts are what help get you through. On the correct side of history."
On track for her dream to become a civil rights attorney, Feliciano, like thousands of other young Tucsonans who graduated in the beleaguered state's upper tier as part of the nationally celebrated Mexican American Studies program, is on the correct side of history in Arizona.
Arizona, 2012: The dogs bark but the great Ethnic Studies caravan moves on, as the ancient proverb goes.
And as the witch hunt barking by a small gaggle of extremist politicians in Arizona finally fades in federal court in 2012, Feliciano and her fellow alumni will continue to flourish and enrich their beloved state as innovators and leaders.
"The immediate future of Mexican American Studies will be decided by a federal judge, a circumstance that has existed many times before," said Tucson attorney Richard Martinez, who represents the Mexican American Studies teachers and students. "The fight to achieve constitutional equality is never easy, predictable or direct, but like every other group one we must travel and ultimately be successful in."
Noting that Kowal "dodged the constitutional questions" in the state's radical move to single out and outlaw the teaching of Mexican American history and heritage in a historic district that serves a Mexican American majority, Martinez appeared in federal court earlier this week to seek a preliminary injunction to halt the state's punitive and blatantly unconstitutional actions. On behalf of 11 teachers, 2 students and parents, Martinez's motion charges that the "vagueness and overbreadth" of the Ethnic Studies ban and "its enforcement by Superintendents (John) Huppenthal and (Tom) Horne violate the plaintiffs' constitutional rights," and adds that "statute and its application violate the plaintiffs' rights to Equal Protection, Free Speech and Substantive Due Process."
While the antics of a small group of racist throwbacks who thrive on 1950s race-baiting politics continue to steal the national news headlines--like state Superintendent of Public Instruction John Huppenthal, a Tea Party extremist who has become a national embarrassment; disgraced Tucson Unified School District board members Michael Hicks and Mark Stegeman, who referred to Mexican Americans Studies as a cult; and Attorney General Tom Horne, whose obsession and relentless misrepresentation of the Mexican American Studies program has reached pathological heights--the truth is that the racist witch hunt is quickly losing steam as a new generation of Arizona leadership emerges.
More than a half century ago, legendary author William Faulkner confronted his fellow Southerners who quietly allowed the South to "wreck and ruin itself in less than a hundred years." He warned his fellow Southerners to "speak now against the day, when our Southern people who will resist to the last these inevitable changes in social relations, will, when they have been forced to accept what they at one time might have accepted with dignity and goodwill, will say: 'Why didn't someone tell us this before? Tell us this in time?'"
Ethnic Studies alumni and current University of Arizona student and author Andrés Domínguez understands Faulkner's admonition.
"Taking the Mexican American Studies (MAS) classes made me more confident in my decision to pursue a career in journalism," Domínguez wrote me this week. "Two standards that are often applied to journalism are to seek the truth as well as to be critical, which is what the MAS classes also taught. I find myself looking at politics and news from more than two sides--be it politics, war, or the economy--because there is often something missing, and that is the humanitarian perspective."
Domínguez added:
"Were Tucson's MAS program to be dismantled, there would be a great loss in the community, especially by those who need it most--the youth. Young people today are often disenchanted with their role in society, because there is often this sentiment that one person can't make a difference. These classes present an opportunity for optimism and positivity, and through that viewpoint students have broken that barrier of "I can't make a difference." Without this program, many students will again be apathetic to a system that does not recognize their value to society, and does not give them the right to the education that they desire."
As we celebrate the 2012 New Year, let us now continue to praise Arizona's great profiles in courage and those who speak against the day. Here's a brief interview with Ethnic Studies alumni and Tucson hero Selina Rodriguez, who is currently Program Director for the Pico Youth & Family Center in Santa Monica, California.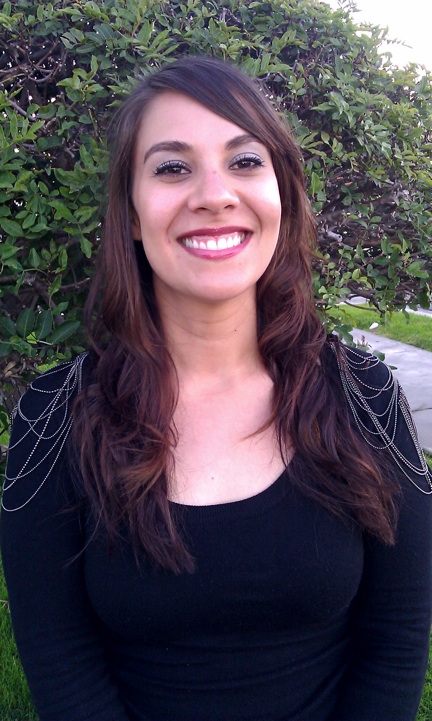 photo courtesy of Selina Rodriguez
Jeff Biggers: Where did you study in the MAS program, and how do you feel it made an impact on your college options?
Selina Rodriguez: When I was a Junior at Cholla High School (year, 2002), I was fortunate to have taken a course not to many people deemed a rigorous class. This class was titled 'Hispanic Studies' and my teacher was Augustine Romero. Prior to entering this class, I had little notion of my history and cultural significance. Being a third generation Tucsonan, I often felt like I did not belong anywhere. I was not fully accepted as an 'American' or 'Mexicana.' However, after taking Hispanic Studies, I left my school walls felling empowered and proud to have deep roots; and most importantly- I finally found my acceptance.
Looking back, after receiving my Bachelor's Degree in Sociology and minor in Mexican American Studies from the University of Arizona and Master's Degree in Urban Planning from UCLA, the curriculum I received from my 'Hispanic Studies' class paved my higher education journey. It provided a strong foundation for who I am today. The teachings I learned set the tone of what I expected. It provided me with a critical lens. My eyes saw other classes through the eyes of a student who did not hear everything to be factual, but to question and analyze the world. Also, rather than feeling like a victim in society where I will always be the minority, it taught me to reach out to my community. Yet, not just my fellow Chicano peers, but other ethnicities. I learned to emphasize with others, rather than assume and judge. The Raza Studies teachers taught me to always get to the core, or root of an issue. This pedagogy stuck with me throughout my life.
When I was ready to apply for college, Mr. Romero (along with the rest of the Raza Studies team) helped me with my forms. I also received a scholarship from the MAS program. Romero was also the first teacher to take me to the University of Arizona campus. When I was ready to graduate from my undergraduate, it was again Dr. Romero helping me with my grad school applications. I was also grateful to have worked as a Community and Academic Specialist for the department throughout my undergraduate years. This working environment gave me the much needed support to succeed in the university.
While in college, my mindset was (still is) revolved around social justice issues and working with the community, specifically the 'disadvantaged' population. After taking Raza Studies in high school, I felt like it was my obligation to make sure to stay connected with the community and search for solutions in improving our local environment. This is why I studied topics such as: sociology, ethnic studies and urban planning. While at UCLA, my focus was community development. I know for certain, it was my MAS lessons that I kept in mind while I experienced my graduate school journey. My professors and peers where impressed with my critical thinking and expertise in working with minority/chican@ populations. In Los Angeles, they were the ones who were envious of the MAS program I took in high school.
JB: Describe your work in Santa Monica and how you feel MAS helped to shape your career choices and decision.
SR: Today I am Program Director for the Pico Youth & Family Center (PYFC), a non-profit organization in the City of Santa Monica. The PYFC is committed to preventing youth violence through various services, such as case management, counseling, tutoring, job readiness training, leadership development, music, art and computer training. The PYFC is a positive alternative to the streets for hundreds of youth, ages 16-24 that are most 'at risk' and seek guidance, support and service. The work I do here, parallels the work I was exposed to with MAS back home; to have our youth graduate from high school, go on to college, get an education that they are passionate about and return to their community. Our current PYFC campaign is implementing an Ethnic Studies Department or Courses within the Santa Monica/Malibu School District. It is the Tucson MAS model we strive for.
While in college, my career aspirations and intentions never was to see how much money I will make, but rather how I would be able to work with and not for the community. The Raze Studies teachers are the ideal exemplifiers of this. I witnessed these teachers go out into the world, receive an education, and return to their community. Never did I hear them complain about the work they did. And I always kept this in mind when I sort out job opportunities. I told myself that the work I do must uplift others, while at the same time growing as a human being. The program also allowed me to be confident and open to working with diverse populations. The MAS teachings I learned could not be read solely in a book, but something I had to be taught with the setting I was in and the several experiences I witnessed.
JB: What will Tucson lose if the MAS program is abolished?
SR: If the Mexican American Studies Department is abolished, the effects will result in national consequences. By looking at the demographics, Arizona ranks second in the U.S. for highest high school push out/dropout rates (Mississippi ranks first). By looking at this alarming fact, one would praise a program like the MAS Department- a program that graduates 99% of its students. I truly believe that less and less of us (especially coming from low performing schools) will not attend college. And those who do get accepted will not finish because of the lack of pride we will no longer carry without the MAS program. The MAS program goes well beyond the classroom walls. The teachers and students are our support system. They are our community that pushes us to move forward.
The state of Arizona is already looked upon as being anti-Latino. The sad reality is our language, traditions and knowledge is being abolished. Many of us, who continue to contribute to the state, are getting frustrated. If the state wants to regain trust and community support, it must save this crucial program. The MAS program saved me. It saved my life mentally, spiritually, physically and emotionally. Please do not abolish MAS.