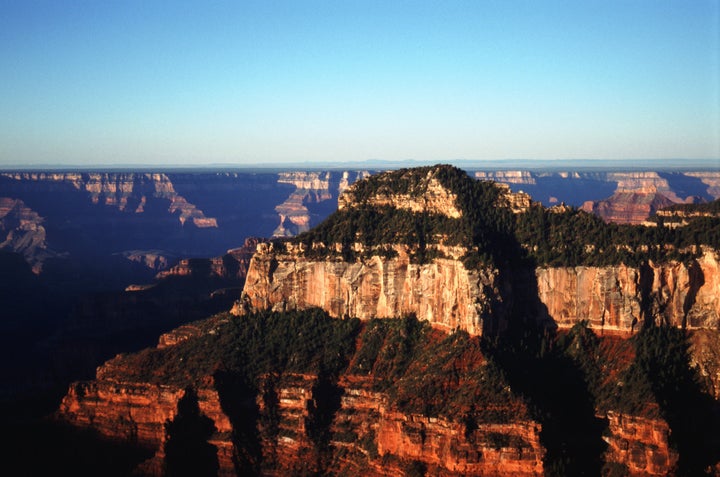 Signaling a game-changing shift in the Democratic Party's efforts to retake the northeastern Arizona congressional district from Tea Party freshman Rep. Paul Gosar, Wenona Benally Baldenegro's campaign announced the prized endorsement of U.S. Rep. Raúl Grijalva today.
"Congressional District One deserves a representative who will passionately stand up for the constituents of this district," Grijalva said. "Wenona will be their champion. I know that she will stand up for education, healthcare, workers' rights, environmental protection, and civil rights."
With a wave of endorsements from key Arizona Democrats, Independents and community and tribal leaders backing her historic candidacy, Benally Baldenegro supporters are hailing the Harvard-trained attorney's surging bipartisan campaign as vastly more electable against the increasingly erratic Gosar in the rural district. http://projects.washingtonpost.com/congress/members/K000368Saddled by her unpopular votes for Bush-era tax cuts for the wealthy and environmental protection rollbacks, former Rep. Ann Kirkpatrick's disastrous 2010 campaign turned away record numbers of voters.
Never has Benally Baldenegro's leadership role in protecting the jobs, health and future of the Grand Canyon area, including the Park's immeasurable natural treasure, its $700 million economy and the drinking water for 26 million Americans, been more timely. As the ranking member of the House Subcommittee on National Parks, Forests and Public Lands, Rep. Grijalva has been the Grand Canyon's great defender.
Today's announcement comes on the heels of a controversial Gosar-led legislative push to open one million acres of protected public lands in the Grand Canyon National Park's watershed for new uranium mining. In a blatant snub of the 300,000 public comments last year for a ban and long-time opposition to uranium mining in the Grand Canyon area from his constituents in Flagstaff, Coconino County and in the Havasupai, Hualapai, Kaibab-Paiute, Navajo and Hopi communities, and even conservative newspapers like the Prescott Courier, Gosar has become one of the leading front men for mining industry lobbyists in Washington, DC.
In an offensive reference in a press release last week, Gosar announced his support for largely out of district business interests in St. George, Utah who were "circling the wagons" in the affected tribal areas, where uranium mining has left behind a tragic legacy of contamination and health damages. Claiming that uranium mining is "a very, very safe mining process," Gosar joined ranks with his fellow Tea Party partner state Sen. Sylvia Allen, who made national news two years ago for her belief that uranium mining was safe because the "Earth has been here 6,000 years."
"This is a critical time for Arizona and the nation. Our nation's working people and middle-class families need jobs and are calling for help. Our nation's seniors are under attack by Tea Party extremists' efforts to dismantle Medicare and Social Security. Meanwhile, instead of working to create good jobs and change the failed economic policies that have led us to this current crisis, Rep. Paul Gosar has only concerned himself with partisan politics that include slashing funding to Medicare, Medicaid, and Social Security, pushing for uranium mining in the Grand Canyon, and supporting anti-union and anti-worker policies that disadvantage working Arizonans. This is unacceptable," Benally Baldenegro said in the press release.
With Gosar placing the jobs and health of communities near the Grand Canyon watershed -- and its five million annual visitors -- up for grabs, Benally Baldenegro has charged the Republican freshman with being out of touch with his constituents and beholden to Tea Party and corporate lobby interests.
According to the Pew Charitable Trust Environment Group, "a significant percentage of these mining claims and pending operations are controlled by foreign interests, which pay no royalties for the mineral wealth they extract from U.S. public lands. Furthermore, the possible contamination from uranium, which could affect the Grand Canyon and 26 million downstream water users, is a risk many stakeholders have warned against."
"My family, friends, and community members have experienced the deadly effects of uranium contamination in Northern Arizona," Benally Baldenegro said. "Instead of opening up our national treasure, the Grand Canyon, for contamination, uranium companies need to take responsibility for cleaning up the radioactive waste they left behind years ago that continue to contaminate the water we drink and the air we breathe."
Raised in Kayenta on the Navajo Nation, the Harvard-trained attorney has worked over the last decade with a broad base of advocacy groups, policymakers, and local nonprofit organizations in Arizona and Washington, D.C. to advocate for the interests of rural and main street communities, and to develop and finance small businesses, housing, and construction projects.
As Congresswoman for Arizona CD1, I will bring jobs to our district, I will strongly support educational opportunities for our children, and I will protect Medicare and Social Security. Furthermore, I will work for solutions that help our working families and local and small business owners in this economic downturn while at the same time, protecting public health and the environment.
Along with Grijalva's endorsement, Benally Baldenegro has recently won the support of a broad slate of state legislators and community, tribal and environmental leaders, including Arizona State Representatives Bruce Wheeler, Macario Saldate, Sally Ann Gonzales, and Catherine Miranda; Navajo Nation Speaker of the Council Johnny Naize; former Hopi Tribal Chairman Ben Nuvamsa; Pima County Women's Commission Co-founder Cecilia Cruz; former Arizona AFL-CIO State Director Randy Parraz; Arizona State Senator Steve Gallardo, and former Arizona CD1 candidate and environmental/civil rights attorney Howard Shanker. In an unprecedented endorsement, The Progressive Democrats of Northern Arizona and the Progressive Democrats of Arizona have also endorsed Benally Baldenegro's candidacy.