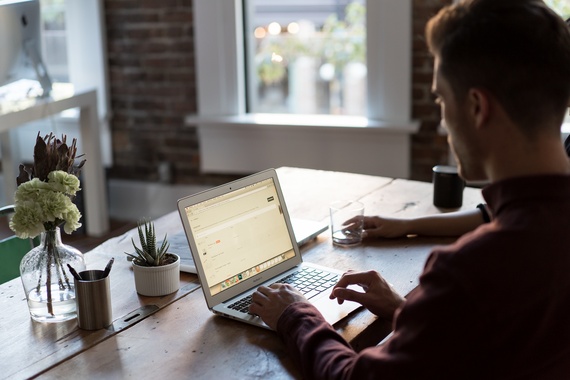 Let me ask you a question.
Do you ever feel like you're overwhelmed with all of the things you have to do to grow your business?
Of course you do. You're an entrepreneur, right?
It's a common feeling. There's so many different tasks that we have to do in order to reach our goals. Entrepreneurs have to wear a lot of different hats.
I'm going to be blunt.
There's no way you can handle all of these things by yourself. And even if you could, you would drive yourself crazy trying to keep up with everything, wouldn't you?
There are several different tools you can use to make your life easier. In this post, I will show you 9 different tools that you can use to take the headache out of entrepreneurship.
Dlvr.it
Dlvr.it is a great social media management tool. If you're an online entrepreneur, you know how important it is to make sure you're distributing high-quality content to the people in your audience.
But curating excellent content can be quite time consuming, right? With Dlvr.it social media marketing becomes so much easier.
While other social media marketing tools might suggest content and allow you to schedule it, Dlvr.it does so much more. It will automatically curate content from any RSS feed you give it. Its settings allow you to make sure that it only disseminates a certain type of content. You can even exclude the types of content that you don't want it to post.
It's an amazing tool I just started using it, and so far, it's working great for me.
AWeber
AWeber is an email marketing tool for those who are building an online audience. It makes it easier to communicate with your audience through email.
As you may already know if you're an online entrepreneur, building a viable email list is immensely important. Your email list is where your money is. That's why it's important to communicate with them effectively.
AWeber is a great tool because it's easy to use, affordable, and effective. It gives you several options for designing your own opt-in forms. If you prefer to use your own form, you can sync it with your AWeber account.
If you're looking for a useful email marketing solution, you should give them a try.
TrueGether
Truegether is a great tool to use if you sell your products online. It's a marketplace and also allows you to sell across multiple channels online. It allows you to have all of your channels in one place.
It makes it much easier to manage your business effectively. If you sell on Ebay, Amazon, or Google Shopping, it takes a lot of the hassle out of dealing with multiple accounts. It's a perfect solution for e-commerce businesses.
Yoast
One of the most important factors that an online entrepreneur must consider is search engine optimization (SEO). Along with content marketing, SEO is one of the best ways to turn your website into a lead generation tool.
If you're using Wordpress, Yoast is a great plugin that you can use to enhance your SEO efforts. When it's activated, it can give an "SEO score" to each page and blog post on your website. When you're creating content, you can choose the keyword you want to rank for and Yoast will let you know how well you're doing when it comes to writing for that keyword.
It's a great way to help you rank higher in the search engines. If you know how to use it correctly, Yoast can help you get more visitors to your website.
LastPass
Tired of having to remember tons of passwords? With LastPass, you won't have to. LastPass is a tool that keeps your passwords in one place.
Chances are, you're going to be using a lot of different websites when you're running your business. Of course, it's important to make sure that you're using effective passwords to protect your security.
LastPass makes it easier because you don't have to worry about remembering each password. You also don't have to worry about writing them all down.
Fiverr
If you have been an entrepreneur for any amount of time, you probably know that you can't build your business all by yourself. There are so many different roles that you must assume. It can get quite overwhelming.
If you want to maintain your sanity, you need to learn to outsource. But outsourcing can get quite expensive, can't it?
This is where Fiverr comes in. They make outsourcing a lot more affordable. You can hire freelancers to take care of some of the tasks you need to accomplish. It's a relatively inexpensive way to take some of the load off.
Fiverr allows you to pay people to create content, edit, research, and fulfill many other functions. Many of these jobs can be done for only $5 (hence the name "Fiverr")
Here's a caveat: you need to be careful about which tasks you outsource. You also need to do as much as you can to ensure you're getting quality work from the people you hire. Since it is so inexpensive, you are going to get what you pay for in most respects.
Even so, it's a cheap and easy way to get some of your work done.
Feedly
Entrepreneurs need to be constantly improving themselves. When you're building a business, ongoing learning is extremely important. Additionally, it's also important that you keep up with any major news in your industry.
Feedly is a highly effective way to do this. Feedly allows you to view all of your favorite RSS feeds in one place. Whenever you have some time to read, you can open the app on your mobile device or PC and select the stories you wish to read.
Gratitude Journal App
I know what you're thinking. Why in the world would an entrepreneur need a gratitude tool? What does gratitude have to do with growing your business?
I'd argue that gratitude has everything to do with growing your business. As you already know, entrepreneurs deal with a lot of stress. Building a business is hard, right?
Practicing gratitude is one of the best ways to stay sane while you're dealing with the emotional challenges of entrepreneurship. It's been shown to make you happier, healthier, and more productive. That's why you need the Gratitude Journal App.
This app helps you focus on the things that are going right in your life. This is important because we all tend to focus mainly on the negative. When we do this, it hampers our ability to continue moving forward.
When you're focused on the things you're grateful for, it makes it easier to deal with the stress that comes with entrepreneurship.
Canva
Building an online business means producing visual content. People tend to digest visual content more easily than just text. Whether you're writing blog posts, or sharing content on social media, you will need a striking visual that will draw your readers in.
Canva is a tool that makes it easier to create images that will attract attention. When you are creating an image using Canva, you can choose from the stock photos they carry, or you can upload your own. They also have tons of icons you can add to the image as well.
If you're looking for an easy way to create great images, you should give Canva a try.
DreamItAlive
Let's face it. Entrepreneurs need inspiration. We all need something that keeps us motivated. Visualization is an easy way to maintain a positive attitude.
When you visualize yourself accomplishing the goals you have set for yourself, it drives you to succeed. It allows you to see a future when you have achieved your goals. If you're an entrepreneur, you have an idea of where you want your business to be.
When you practice visualization you are able to almost literally "see" yourself being who you are striving to be. It helps you maintain your focus, and it puts you in a more productive mood.
You've probably heard of vision boards, right? DreamItAlive is like an online vision board. Using this tool, you can take images from all over and use them to create a vision board that will keep you motivated.
Conclusion
Entrepreneurship is hard enough, right? Using the right tools is essential for your success. When you're building an online business, you have to give yourself every advantage that you can. Try some of the tools in this post. It'll make your life easier!