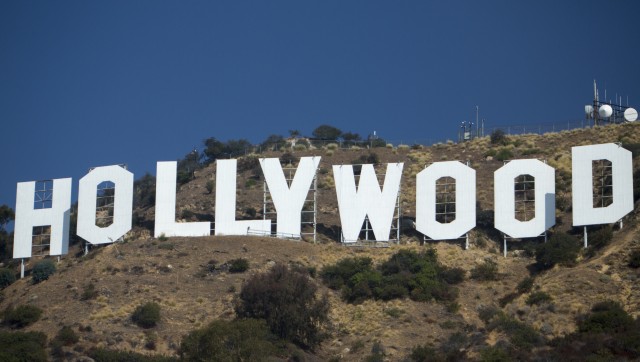 Anyone who spent time under the tutelage of Cliff Osmond was sure to hear him recount the story of the young director seeking advice on a new production of Hamlet. The director, ambitious and eager to distinguish himself, was on the prowl for a gimmick, some kind of modern twist that would set his take on Shakespeare apart. He approached Cliff -- one of L.A.'s exceptional teachers of acting, and of life -- for a suggestion.
Cliff knew just the thing. "Do it well," Cliff said.
It was the same with us actors, at least those unwise enough to ask Cliff what method of acting he taught. Stanislavski? Meisner? Strasberg?
Cliff's answer was always the same: "Good acting."
I am one of thousands of Angelenos who had the great fortune of studying the craft with Cliff, and who now mourn his passing on December 22 from pancreatic cancer, at the age of 75. Cliff's obituaries have focused on his accomplishments as a prolific character actor. Legendary director Billy Wilder discovered Cliff and put him in many of his comedies of the 1960s and '70s, including Irma LaDouce and The Fortune Cookie. Cliff also appeared in virtually every iconic television series of his era, including The Twilight Zone, Gunsmoke, Batman, All in the Family and the Bob Newhart Show.
But for over 30 years, Cliff also taught weekly scene study classes in Los Angeles, at his Santa Monica studio, and in dozens of other cities across the country. By his own estimate, he shared his gift with more than 20,000 students, some rewarded with fame, most simply laboring at what they loved. Cliff was a warm, insightful father figure whose observations of his students extended beyond our acting performance. Acting is meant to imitate the human condition, and Cliff was without question a teacher of both. While we struggled to identify with our characters, Cliff would teach that people are most compelling when they courageously pursue what they want. Cliff pushed his students to find the courage in our performances. And in our own lives.
I first met Cliff in his weekly San Francisco class. Although I had just graduated from law school, I had decided to shift gears and follow my lifelong dream of acting. After a year of study, I received what every student hoped for: a nod from Cliff that I was ready to move to Los Angeles and pursue a career. The only problem was I did not have the money to continue taking his class. Moving to a new city had drained my savings, and so Cliff suggested I continue to study with him for the price of being his lawyer. I knew that Cliff would not have many legal questions and, as a young lawyer, I would not have many answers. But this was Cliff's gracious way of keeping me afloat. We met weekly for coffee where, instead of dispensing legal advice, I sought Cliff's counsel on my struggles as a 20-something -- family, love, career; his wisdom helped in every category. I was not the only student to enjoy this relationship. Virtually every student of Cliff's who moved to Los Angeles can recount similar ways in which he helped them plant roots.
Cliff would say that success as an actor is like Rome: "there are many roads leading to it." With this philosophy in mind, Cliff encouraged me to live a dual life -- lawyer and actor -- and not sacrifice one for the other. Cliff, who earned an MBA at UCLA and held many non-acting jobs over the years, would explain that actors are in the "human behavior business" and should seek all sorts of experiences. The law was just another opportunity to expand my acting palate.
It has been a decade since I took Cliff's class. Over time, I transitioned away from acting; I now practice law full-time and maintain a second career as a musician. But Cliff's lessons survive all my endeavors, creative and otherwise. I often recite his Hamlet story to young lawyers seeking to reinvent age-old legal strategies. "Just do it well," I say. And occasionally when someone asks me the type of music I play, I think of Cliff and tell them, simply, "good music."
Cliff dedicated a significant part of his life to standing at the gate of the City of Angels welcoming the countless young hopefuls who dreamed of following in his footsteps. Many of us, now scattered throughout the city pursuing various other careers, have Cliff to thank for helping us settle here. Cliff's contribution to the canons of film and television is worth celebrating, but his real legacy is the longer list of people whose lives he touched and influenced.
Jeffrey Fowler is a litigation partner in the Los Angeles office of O'Melveny & Myers LLP and is one of the founders and leaders of its Electronic Discovery and Document Retention Practice Group. He is also an active songwriter and musician.