In my roles as Program Counselor at Equest Hooves for Heroes and Leadership Fellow at Iraq and Afghanistan Veterans of America (IAVA) I find myself talking a great deal about suicide -- especially suicide among veterans. The issue hits close to home for most of us who have worn the uniform.
The statistics are grim. According to VA estimates, 22 veterans take their own lives every single day. In a single year, we lose more veterans to suicide than the total number of combat fatalities in Iraq and Afghanistan since 2001. Male veterans under the age of 30 are three times more likely to kill themselves than their civilian counterparts. Male veterans of any age are 50 percent more likely. For female veterans, the suicide rate is twice that of female civilians.
I can recite these numbers by rote. I've read countless articles on veteran suicide. I've reviewed VA and DoD studies. I've poured myself into trying to understand why so many of my brothers and sisters choose to kill themselves. I hoped that throwing myself into the issue would give me some power over it. Or perhaps inoculate me to its devastating effects. But it has done neither.
The truth is suicide scares the hell out of me. The stakes are just so high. What if I say the wrong thing? What if they sense how uncertain and nervous I am? What if I'm forced to break their trust and call 911?
What if their dark thoughts infect my own?
I've always felt more comfortable talking about the issue of suicide and raising awareness than actually intervening when someone's in crisis. It's just seemed a safer way to get involved.
Last week, a good friend invited me to attend a two-day seminar called Applied Suicide Intervention and Skills Training, or ASIST. I was joined by two dozen veteran advocates from across Texas. Unlike me, most have no specialized mental health training. They simply care enough about this issue to set aside their fears and learn how to do something about it.

For two days, we listened to lectures, watched videos, conducted role play exercises, and immersed ourselves in the details of a crisis intervention. We practiced listening empathically and without judgment. We learned how to cue in on ambiguity and leverage it to instill hope. We studied the elements of an effective "safe plan." We provided feedback to our fellow participants and accepted their critiques of our interventions.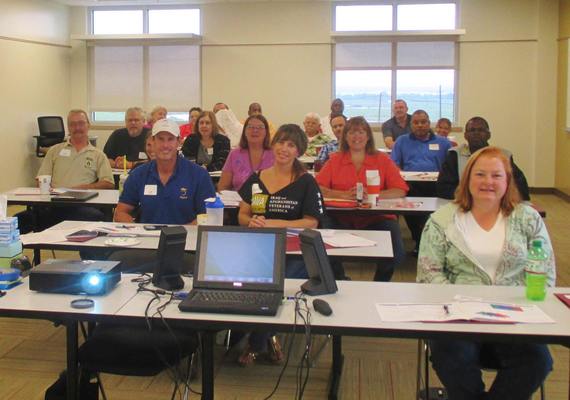 We gained confidence in our ability to help.

At the end of the seminar, we said our goodbyes and went back to doing what we do. But now there are a few more people who might recognize a subtle cry for help -- and decide to answer it. A few more people who might find themselves in the right place at the right time -- and help lift a desperate soul out of the blackness. A few more people who are now prepared to throw their one starfish back in the sea.