Everyone is about to release their picks for 2011 and looking back I'd like to say it was a good year for new music, but it really wasn't. There were, however, a few notable records worthy of your attention in the past year.
Just a quick note...I'm borrowing a page from the Grammies, who push late arrivals from the previous year into subsequent awards ceremonies, by including a few late arrival picks of my own from 2010 for this top 2011 album list...especially in terms of their impact being primarily felt in 2011.
So here are the gems on my list:
Adele: 21 - A remarkable, deep and stunning record throughout from this young British artist - only 21 when she wrote it. This album has a beauty and maturity that most artists do not achieve in their entire career, and she's just getting started. If you don't already have it, get it. And if you haven't heard her cover of The Cure's "Love Song"...wow.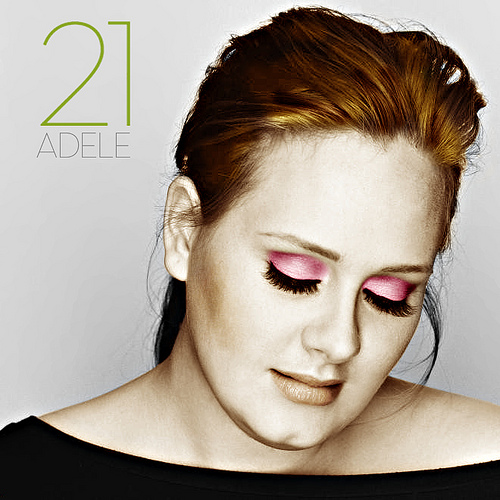 Photo Credit: AlexKormisPS
Jason Aldean: My Kinda Party - Although technically released late last year the full impact of this excellent album was felt throughout 2011. Aldean exemplifies the best of the newer country artists...hard to categorize with memorable music crossing multiple genres. He rocks more than most rockers today.
Bon Iver: Bon Iver - One of the most talked about albums of the year from an artist who most people had not heard of in 2010. His four Grammy noms surprised the industry, his strong indie following (and probably himself). If you haven't heard him, be sure to check out "Holocene," "Calgary," and "Perth."
Dawes: Nothing is Wrong - Evoking another era with their LA sound, Dawes has delivered a fine sophomore record. Strong influences from Neil Young are present but the band has crafted its own unique sound and it wears well over repeated listens. My favorite is "If I Wanted Someone".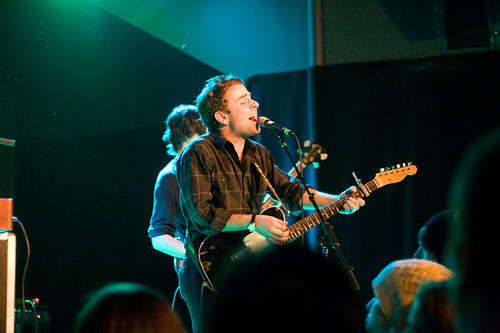 Photo Credit: SaraE
Death Cab For Cutie: Codes and Keys - Another fine album from one of rock's best and most consistent bands. This Seattle band really doesn't sound like anyone else resulting in distinctly haunting music along with fine vocals.
Fitz and the Tantrums: Pickin' Up the Pieces - I defy you to listen to this debut record without turning it up to full volume. Released on a small indie label in 2010, naturally it took longer for people to discover this band. It was really this past year that Fitz gained well-deserved attention. "MoneyGrabber" is so irresistible that you have to hear more of this record's retro yet fresh sound. And catch them live!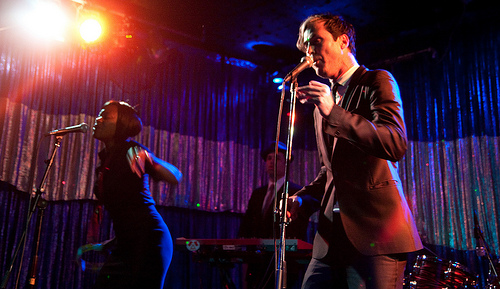 Photo Credit: Jametiks
Jay Z/Kanye West: Watch the Throne - A collaboration of the reigning stars of rap is a record worth waiting for. Fortunately, the leaked track "H.A.M." was not indicative of what Jay and Kanye brought to the album. The record is filled with good tracks, but "Otis" definitely stands out. Their sold out tour is a testament to the strength of the album and huge interest generated in seeing these two giants.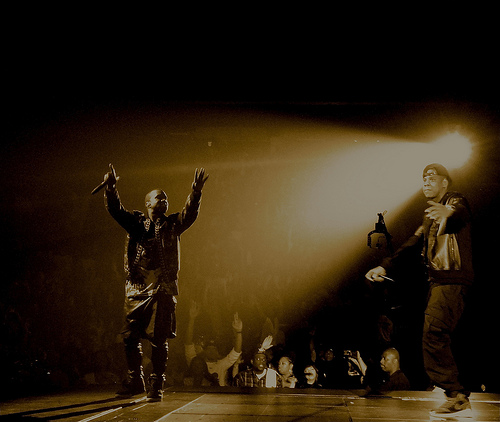 Photo Credit: Tyler Cummings

Kids These Days: Hard Times (EP) - One of the most original bands I've heard in years, drawing on jazz, blues, rap, rock influences...the ultimate mash-up as a group. This Chicago ensembles oldest member is 20 years old, yet they make music that sounds like they come from another era. Want to hear some really different? Make sure you listen to "Darling" and watch the video.
M83: Hurry Up We're Dreaming - Wow, what a record! Veteran French artist, Anthony Gonzalez' new, two-record set ignores conventions and deliveres a complex and rewarding musical journey. Check out "Midnight City," with its 45 second sax solo at the end...a beauty.
Paul Simon: So Beautiful or So What - One of America's greatest songwriters delivered a dazzling new album in 2011. Unlike almost all of his peers, Simon continues to display an undiminished brilliance to engage a listener lyrically and musically. Try "Love and Hard Times" and you'll know what I'm talking about and it's there, song after song.
Young the Giant: Young the Giant - An impressive debut album which suggests new rock bands still have a shot of breaking through the Idol/X Factor clutter. Their big break closing this year's VMA's did not disappoint. "Cough Syrup" is a killer track on a strong album.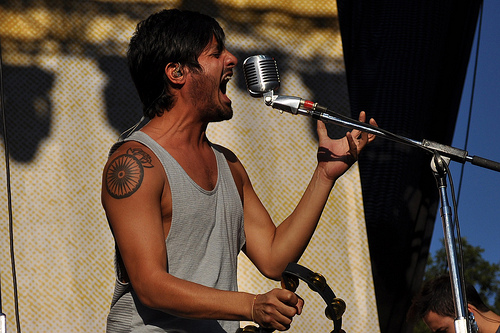 Photo Credit: Mark Runyon
So who else should have been included?
For more on the best of 2011, visit bestof2011.aol.com.