The big news in the music industry is Apple's iCloud rollout. Yet the Big Bang Forum, a gathering of influential executives from the music and media business, which took place on the Friday before Apple's Worldwide Developer Conference, barely took note of it.
Three months ago when the last forum was held, new cloud services were anticipated but few details were known, at least as far as the major companies were concerned. But, with the announcement of iCloud, in the last six weeks, three of the largest companies on the face of the earth will have entered the cloud with music services.
But instead of the new services dominating the conversation, the discussion instead focused on comments from Intel's Futurist, Brian David Johnson, author of the book Screen Future: The Future of Entertainment, Computing, and the Devices We Love. Brian shared his fascinating view of the future of media, technology, content and our lives with clear parallels to the music business in the years ahead.
What's the future of entertainment?
In his brave new world, there will be a lot more of it. Johnson predicts a meteoric increase in the amount of content, especially video. He projects that by 2015 there will be 500 billion hours of content available online and roughly 15 billion devices to connect.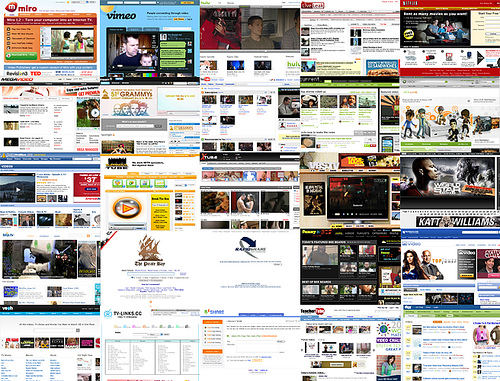 Photo Credit:BelieveKevin
His view, in a literal sense, indicates lots of content and lots of multi-tasking. Far from having all devices converge into one, Johnson's picture of the future includes a multitude of devices, each used for specific things, but with plenty of room for overlap.
Must Be TV
Johnson's belief is that TV must be 4 things in order to be relevant: Informative, Ubiquitous, Personal and Social.
A screen is a screen
Several attendees expressed surprise at their own changing habits, postulating that the small screen of a handheld device, is becoming preeminent over the big screen TV that has come to dominate the living room. Paradoxically, the large screen becomes a more passive device as time goes on. The small screen, the one you hold in your hand, becomes the one that you really pay attention to.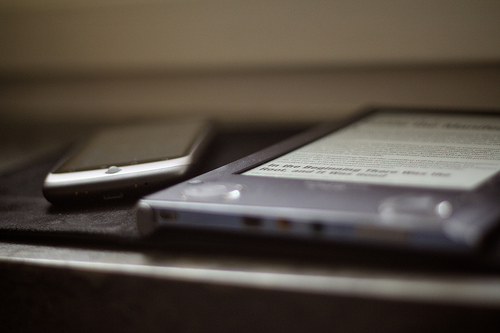 Photo Credit: Johan Larsson<
Johnson agreed that the most intimate device is the one often in control. No one will be giving up their big screens, but consumers will often decide on their entertainment choices through the intimacy of a smartphone or tablet, even if they ultimately consume those choices on the bigger screen.
What are the implications for music?
The discussion of television and its consumption is both similar and different to the large trends we're seeing in music, a main concern of most of the room at Big Bang. The cloud services that are launching, and to a much greater extent the streaming services we see from companies like Spotify, MOG, and Rhapsody, are looking to make the consumption of music similar to the consumption of television. What does this mean? A majority of Americans pay for some sort of satellite or cable television; they pay for content they can view but do not own. Millions knowingly pay every month for this access, not ownership.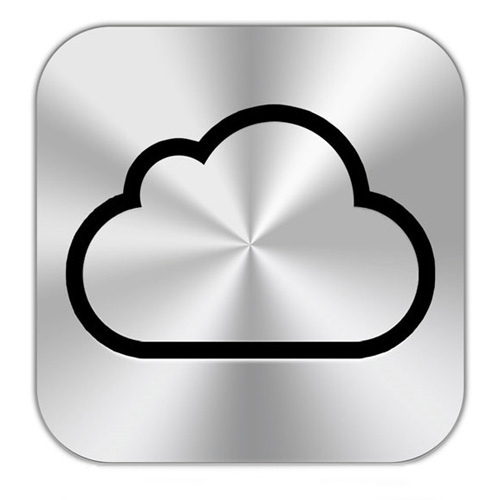 Photo Credit: AJ Cann
Jordan Glazier, CEO of Eventful, also spoke at last week's Big Bang, showing some very interesting data regarding music consumption. 19-24 year olds and 25-30 year olds unsurprisingly were the largest groups to have over 1,000 artists in their digital music libraries. As you would expect, 13-18 year olds were much lower in their average number of artists. While this would make sense as they're simply younger and have not had the time, resources or taste yet to acquire that much music, Big Champagne's Eric Garland pointed out a much different way to analyze the data. His view was that this younger generation may not be less passionate or knowledgeable about music, but has learned to experience its favorites without necessarily owning every song and album.
Between MTV, Pandora, YouTube/Vevo, all the various streaming and subscription services, it's very possible that in the near future the biggest music fans won't necessarily have the staggering libraries of owned (purchased, illegally downloaded, or otherwise) content that we see today. Why open iTunes on my laptop, when I can stream the video for the song I want on my phone or tablet? Currently, though, most of these offerings are free. Now it is up to these new music services and big players entering the cloud to follow television's example and create services that are so well designed, that offer so much by means of organization and content management, that consumers are willing to pay for their convenience and access as opposed to content ownership.