If you follow music or even just popular culture in general, you've likely noticed the rise of electronic dance music, or EDM. The scene has been bubbling under for years and has recently exploded into pop culture. Today kicks off the biggest EDM festival in the country, possibly the world, at the Las Vegas Motor Speedway. It's a three day event called EDC, Electric Daisy Carnival. With 300,000 attendees and official hours of 7:00pm-5:30am daily, it's fair to say it's quite a party. For those not well-versed in the artists and the music, the lineup, featuring well over 100 acts, seems like a blur of references to music, space, drugs, lights, and robots. But talk to an EDM fan and they can tell you which acts are their favorites, which ones "suck," and which ones put on the best shows. Below are three acts that are definitely worth catching.
Who: Rusko
What: EDC
Where: Las Vegas Motor Speedway
When: June 8th-10th 2012
Why: Dubstep. It's a buzz word in the music industry and currently the most popular sub-genre of electronic dance music. It's characterized as having deep driving bass and a sense of being almost hollow. Skrillex has played a huge role in popularizing the genre, to the point where some think he invented it. While he's an amazing artist, there are a group of DJs that were there first... and Rusko is one of them. If you would like to see an amazing Dubstep performance featuring both remixes and originals, be sure so catch Rusko.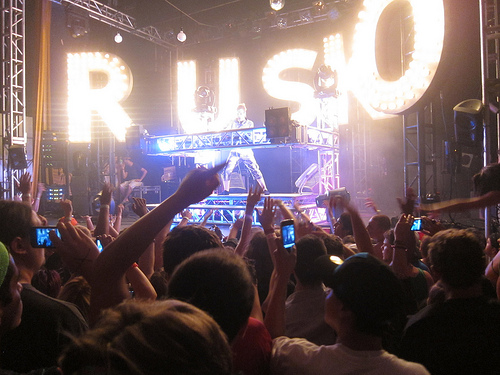 Photo Credit: Tetradtx:
Who: MSTRKRFT
What: EDC
Where: Las Vegas Motor Speedway
When: June 8th-10th 2012
Why: MSTRKRFT (pronounced "master craft") is a DJ duo from Toronto that mixes catchy vocal hooks with great dance beats. They're notorious for playing for hours on end, as well as keeping a steady supply of liquor and cigarettes flowing during their performances. The guys make plenty of original tracks, but they are also well-known for their remixes. EDM artists like Justice and Bloc Party have commissioned remixes along with rock acts like Metric, The Kills, and Wolfmother. If you want to hear some great dance music and see two DJs that are partying harder than you are, check out the MSRKRFT set.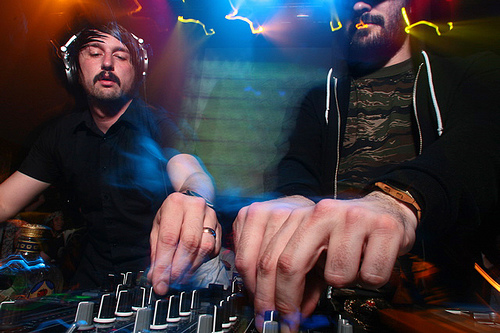 Photo Credit: Fitsum Belay
Who: Kaskade
What: EDC
Where: Las Vegas Motor Speedway
When: June 8th-10th 2012
Why: Producer and DJ Kaskade is one of the biggest rising stars in the EDM scene. DJ Times voted him "America's Best DJ 2011" and he's worked with some of the best in the world, including Tiesto and Deadmau5. With three days and seven stages at EDC, there will constantly be something to go see, but if you're looking to see Kaskade, get there early. He's making great house music and is a fan favorite and will attract a huge audience this weekend. You won't be disappointed.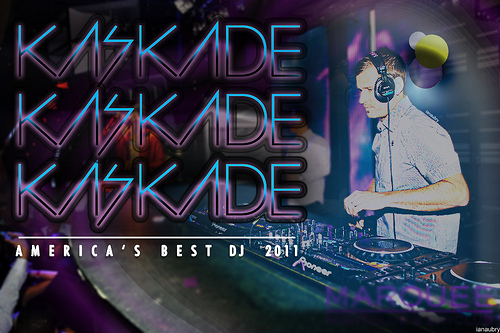 Photo Credit: Ian Aubry