In brief: The Glastonbury Festival of Contemporary Performing Arts is one of the best (and largest) festivals in the world. It began in the 1970s and takes place in Pilton, Somerset, a small village in southwestern England. Keeping true to its hippie roots, the festival takes place on Worthy Farm, a large piece of land owned by farmer Michael Eavis. Inspired to throw his own festival after seeing Led Zeppelin live--Eavis' festival now brings tens of millions of dollars into the UK economy every year.
While it features comedy, dance, and other performance art, the focus of Glastonbury tends to be on the incredible three days of music. The festival's reputation for amazing headliners precedes it, whether it was Bowie in 1971, Van Morrison in 1982, Radiohead in 1997, or 2011's U2/Coldplay/Beyonce lineup. With six main stages plus side tents, there are literally hundreds of acts to see, ranging from stadium packing legends to small unknown bands just getting their feet wet in the festival scene. While you'll want to be sure to catch the likes of Paul Simon, Mumford & Sons, and Fleet Foxes, below are three other bands that I wouldn't miss this year.
WHO: The Naked & Famous
WHAT: Glastonbury Festival
WHERE: Other Stage - Worthy Farm, Pilton, UK
WHEN: Friday, June 24th, 2011
WHY: The Naked & Famous is one of my favorite new bands and a breakout act from SXSW this past spring. These New Zealand natives put out their first studio album, Passive Me Aggressive You, in September 2010 and have been touring ever since. It seems anywhere they go, The Naked & Famous create more converts and their shows are guaranteed to feature diehard fans jumping and dancing for the entire set. And for good reason, the biggest single to date, "Young Blood," is extremely catchy and picks up where MGMT's "Time to Pretend" left off. Definitely a band worth seeing.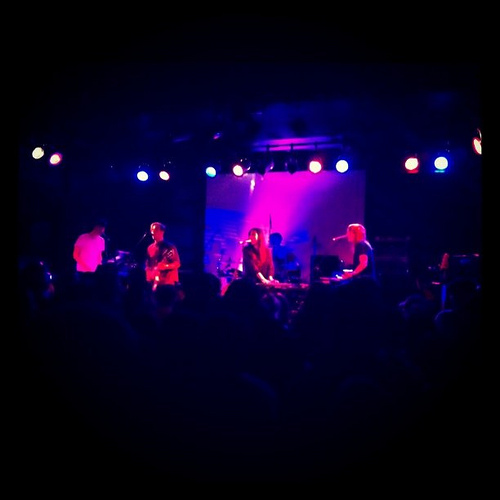 Photo Credit: Jennifer Hobbs
WHO: Bright Eyes
WHAT: Glastonbury Festival
WHERE: Other Stage - Worthy Farm, Pilton, UK
WHEN: Friday, June 24th, 2011
WHY: Bright Eyes is by far the most established band of my Glastonbury picks. Bright Eyes was formed in the mid-90s by the prolific Conor Oberst in Omaha, Nebraska. Oberst, together with Mike Mogis, Nate Walcott, and a long list of collaborators, has since put out seven EPs and 10 studio albums, including 2011's The People's Key. Lots of bands can make great folk songs, catchy indie rock tracks, or interesting electro instrumentals, but very few can do all three as well as Bright Eyes. It should be a great show.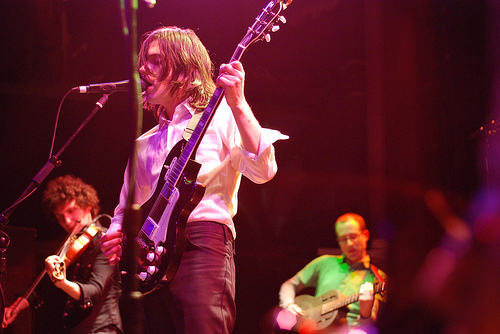 Photo Credit: Tammy Lo
WHO: The Joy Formidable
WHAT: Glastonbury Festival
WHERE: John Peel Stage - Worthy Farm, Pilton, UK
WHEN: Sunday, June 26th, 2011
WHY: The Joy Formidable is another great rock band with electro-synth elements. While they're starting to gain a following stateside, this Glastonbury show should be a standout for this band from North Wales. The trio, formed in 2007 by childhood friends Ritzy Bryan and Rhydian Dafydd, released their debut studio album earlier this year. Together, the Joy Formidable creates an interesting mix of melody and (in the band's own words) "a slightly mental drum aesthetic" which makes for great live performances. Check out Christopher Mills' video for the single "Whirring" and see if you're still not curious about these guys.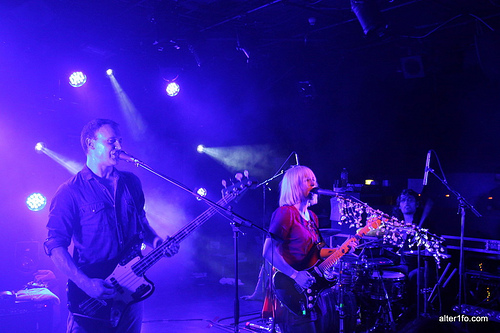 Photo Credit: Alter1fo