The weekend of August 3rd will mark the 16th Lollapalooza festival in Grant Park in Chicago (not counting the cancelled 2004 festival). If you're a music fan, you're already familiar with the festival even if you've never gotten to go. Having featured artists like Rage Against the Machine, Arcade Fire, Coldplay, Metallica, Eminem, The Smashing Pumpkins, Foo Fighters, and Depeche Mode over the years and filling Grant Park with over 160,000 people in a weekend, it's difficult to avoid hearing about the event, the performances, and the music. This year's lineup is stacked, as usual, featuring bands like The Red Hot Chili Peppers, The Black Keys and Black Sabbath, along with Jack White, Florence And The Machine, and The Shins. If you can get to Chicago and score some tickets to the sold out festival, do it. Below are my recommendations for three acts to be sure to catch at Lolla.
WHO: Madeon
WHAT: Lollapalooza
WHERE: Perry's Stage
WHEN: Friday, August 3rd, 4:30-5:30pm
WHY: Madeon is one of the most unique EDM artists around. He uses a variety a mixing and sound equipment, but his favorite tool of choice is the Novation Launchpad. It's difficult to fully describe this machine that allows the producer to mix, start/stop, and combine tons of loops beats and songs, but to check out Madeon's skills with Launchpad, just click here. If you can imagine this talent combined with a live crowd, I think you'll understand why this performance is not to be missed.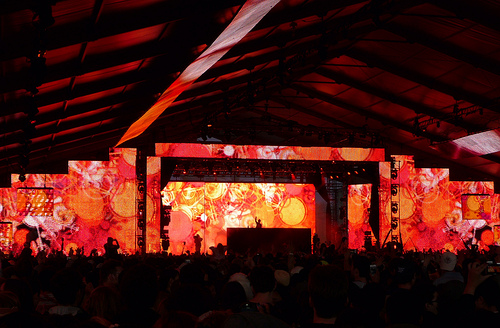 Photo Credit: Fred von Lohmann
WHO: Frank Ocean
WHAT: Lollapalooza
WHERE: Google Play Stage
WHEN: Saturday, August 4th, 8:45-9:45pm
WHY: There's many reasons you may have heard of R&B singer/songwriter Frank Ocean. He's ghostwritten for artists like John Legend and Justin Bieber. He had a hit song, "Novacane," off of his 2010 mixtape. He was featured on Watch The Throne and is a member of the hip-hop collective OFWGKTA. Most recently Frank released his first studio album, Channel Orange, earlier this week. This combined with announcements about his sexuality and the resulting fan/industry responses have made Frank Ocean a big story in the music community. The good news: he makes good music.. Be sure to check out his performance if you're at Lolla.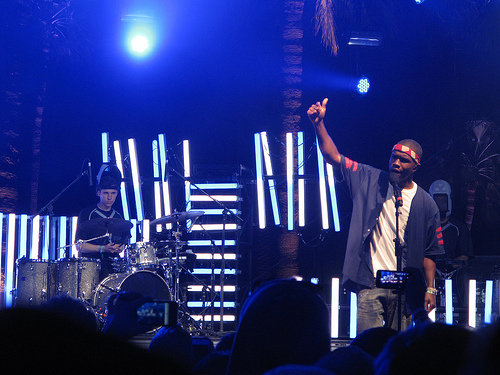 Photo Credit: David Hwang
WHO: At The Drive In
WHAT: Lollapalooza
WHERE: Red Bull Soundstage
WHEN: Sunday, August 5th, 6:00-7:15pm
WHY: For At The Drive In and Mars Volta fans, 2012 was a very exciting year. The post-hardcore rock band originally from Texas had broken up in 2001 (two of the members then went on to form The Mars Volta) and then announced a reunion in early 2012. One of the many festivals they're hitting this year, At The Drive In will take the sunset show to close out Lollapalooza this year and the performance is not to be missed. A band riddled with talent - don't miss this one.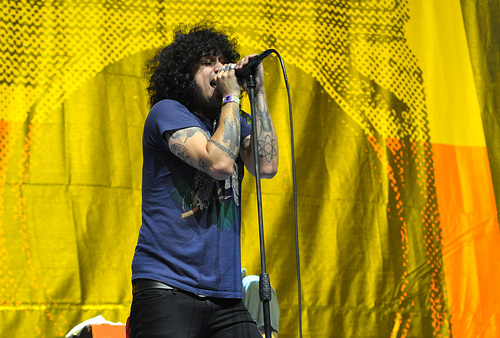 Photo Credit: Jason Persse