The Noise Pop festival is celebrating its 20th anniversary next month, February 21st -26th, in San Francisco, CA. Noise Pop is an annual event held at the beginning of the year that focuses on art, film, and largely indie music and provides fantastic exposure for some of the most exciting and talented emerging artists of the year. While the festival largely features lesser known bands, it has also served as a launch pad for some of the most popular indie artists of the past two decades. For instance, Noise Pop 2001 featured Bright Eyes, Spoon, The Shins, Jimmy Eat World, and The White Stripes.
The first Noise Pop festival was held in 1993 with 5 bands in one day at the Kennel Club. Since then, it's expanded into a weeklong event with over 100 bands playing at 16 venues around the city, including historic music spots like The Fillmore, The Regency Ballroom, and The Fox Theatre. Attendees can purchase individual tickets to the shows or a Noise Pop badge for $150 that grants entry into all general admission shows during the week. I'd recommend getting the badge and bouncing around San Francisco listening to great bands for a week, but if you can only check out a few, here are my recommendations:
WHO: Die Antwoord
WHAT: Noise Pop 2012
WHERE: The Regency Ballroom- San Francisco, CA
WHEN: Wednesday, February 22nd, 2012
WHY: Even if you're not a huge fan of rap/electronic music, you've got to check out this South African hip-hop trio. The band consists of rapper Ninja, vocalist/ rapper Yolandi Visser, and DJ Hi-tek. Their shows are non-stop energy and their fans are almost as crazy as the band. Mixing traditional hip-hop beats with strong electro sounds and throwing some Afrikaans in to raps about sex, drugs, racism, life in the ghettos of Cape Town, and what they call Zef style, Die Antwoord is one of the most interesting, and at times controversial, groups making music today.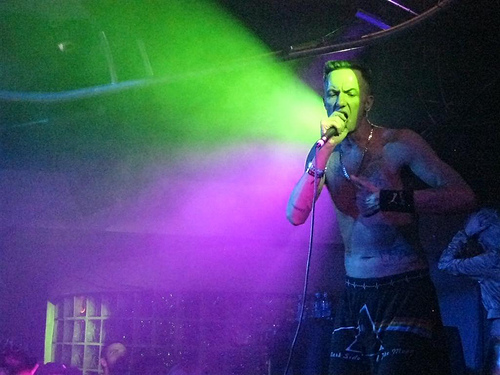 Photo Credit: Vark1
WHO: Built To Spill
WHAT: Noise Pop 2012
WHERE: The Fillmore - San Francisco, CA
WHEN: Thursday, February 23rd, 2012
WHY: A great band that's never gotten the full attention they deserve. Built to Spill is largely the product of singer/guitarist Doug Martsch and has been compared to a variety of artists including Neil Young, Ben Gibbard, and Modest Mouse. Over the past 20 years, Built to Spill has released seven studio albums, two live albums, and five more EPs. Though they're not a household name, they're an important band in the modern indie-rock music scene... and they make great music. Wouldn't miss these guys.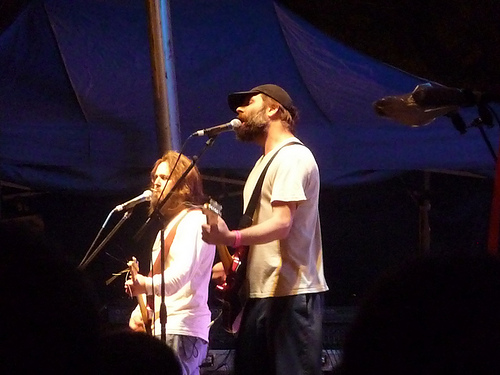 Photo Credit: Allison Felus
WHO: Surfer Blood
WHAT: Noise Pop 2012
WHERE: The Independent - San Francisco, CA
WHEN: Saturday, February 25th, 2012
WHY: First heard about this band when they made waves at SXSW in 2010. Though Surfer Blood has only released one full-length studio album, they put out a four track EP back in October and are still a favorite among lo-fi rock fans. If you haven't heard them before, be sure to check out "Floating Vibes" and "I'm Not Ready." Another band definitely worth catching at Noise Pop 2012.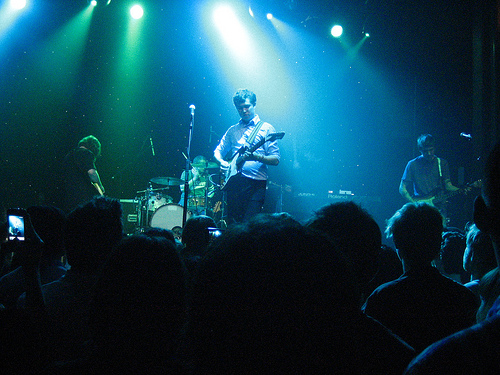 Photo Credit: Mindy Bond
Watch Die Antwoord's 'Enter the Ninja' video: